---
January 30, 2018 2:43 PM
Which is correct?
Facebook announced that ________ prioritizing what friends and family share in newsfeeds.
a. it is
b. they are
January 3, 2018 5:44 PM
Digital transformation is tied to the broader trend of business transformation and takes ______ to take hold.
a. awhile
b. a while
Which is correct?
---
December 1, 2017 7:33 PM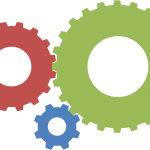 _______ are common in factory automation, building automation and material handling systems.
a. PLC's
b. PLCs
Which is correct?
---
Answer: B
While apostrophes have been used with acronyms in the past, it is a consensus among most major publications of today that plural acronyms should not have apostrophes and simply add S. For example, the plural of CD would be CDs, not CD's unless it was used as a possessive.
---
November 21, 2017 4:59 PM
Which is correct?
The complexity of replacing some legacy systems with new desktops depends on the antiquity of the systems that are still _______.
a. extant
b. extent
---
November 20, 2017 11:00 AM
Which is correct?
Be careful shopping online: According to security experts, ____ the season for identity theft.
a. 'tis
b. t'is
---
November 13, 2017 8:27 PM
Which is correct?
A number of IoT gateway products ____ equipped with additional security features.
a. is
b. are
---
November 9, 2017 8:21 PM
Bringing in all-flash for primary storage adds a faster system that can provide greater __________ value for the company.
a. economical
b. economic
---
Answer: B
While both are adjectives and have the same meaning, economic and economical are not synonyms. Economic describes something that related to the economy or finances, while economical describes something that saves money or is not wasteful.
For the sentence above, economic is the correct choice because it's describing the financial value gained by the company. Conversely, you could say bringing in all-flash for primary storage is economical because it saves money.
A good example to remember: Under tight economic conditions, my decision to buy a used car was economical.
The adverb for both adjectives is economically.
---
---
August 2, 2017 5:12 PM
Which is correct?
When using a dynamic link library (DLL), updates are ______ to apply to each module without affecting other parts of the program.
A. easier
B. more easily
Continued »
---
June 28, 2017 7:12 PM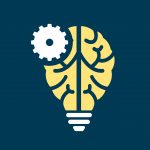 Some employees fear that computers will take over their jobs with the _______ of machine learning, but that is not the case.
A. raise
B. rise
---