---
June 19, 2018 4:32 PM
_______ Active Directory enables single sign-on capabilities for Microsoft apps, such as Office 365 and Dynamics CRM.
A. In addition,
B. In addition
---
Answer: A
A comma should be used after common introductory phrase to give the reader a slight pause. This pause after an introductory element provides pacing for the reader and can help avoid confusion when reading the sentence.
Other simple introductory phrases include however, yes and of course. Adverbs can also be used as introductory phrases when placed at the beginning of a sentence, such as obviously, actually and similarly.
June 15, 2018 4:54 PM
In a lifecycle-focused API management platform, specific types of software manage each stage of the _____ lifecycle.
A. APIs
B. API's
---
Answer: B
Plurals and possessives can be confusing when it comes to acronyms. A good rule of thumb is to use 's when the acronym is possessive and s when it's plural.
In this sentence, the lifecycle belongs to the API. Therefore, the possessive 's is used. The plural of API is APIs.
---
June 3, 2018 2:56 PM
Which is correct?

Deployment of GPS-enabled mobile apps _______ dramatically increased during the past two years.
a. has
b. have
---
May 11, 2018 8:37 PM
On May 25, 2018, the new European Union General Data Protection Regulation will go into ________.
a. affect
b. effect
---
Answer: B
Affect is usually a verb, and it means to impact or change. Effect is usually a noun, an effect is the result of a change. However, there are deviations for both rules. When in doubt, follow this rule: The action is affect, the end result is effect.
---
May 8, 2018 8:18 PM
To keep up with _______ changing audience, Southwest Airlines rebranded in 2014.
a. its
b. it's
c. their
---
Answer: A
A brand or an entity is "it." Even though "they" seems to make more sense, you don't identify a brand or an entity as "he" or "she."
---
May 8, 2018 8:00 PM
The secret sauce, or architecture, that differentiates IOTA from other distributed ledgers is ______ directed acyclic graph (DAG).
a. its
b. it's
c. its'
Answer: a.
---
March 20, 2018 4:35 PM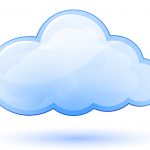 The AWS portfolio ______ more than 100 services, including those for compute, databases, infrastructure management, application development and security.
a. comprises
b. composes
---
Answer: A
Comprise means "is made up of" or "consists of."
Compose means "make up" or "make."
A good way to remember the difference:
The whole comprises the parts. The parts compose the whole.
---
January 30, 2018 2:43 PM
Which is correct?
Facebook announced that ________ prioritizing what friends and family share in newsfeeds.
a. it is
b. they are
---
January 3, 2018 5:44 PM
Digital transformation is tied to the broader trend of business transformation and takes ______ to take hold.
a. awhile
b. a while
Which is correct?
---
December 1, 2017 7:33 PM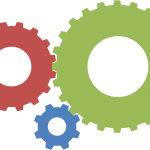 _______ are common in factory automation, building automation and material handling systems.
a. PLC's
b. PLCs
Which is correct?
---
Answer: B
While apostrophes have been used with acronyms in the past, it is a consensus among most major publications of today that plural acronyms should not have apostrophes and simply add S. For example, the plural of CD would be CDs, not CD's unless it was used as a possessive.
---