Jan 5 2011 10:16AM GMT
Tags: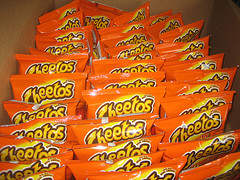 According to a Candian newspaper, students at a school in Ontario, Canada, studying ICT have been split into girls and boys classes in a move the teachers hope will encourage more girls into IT careers.
Mr. Harmer, teacher at Cardinal Leger Secondary School in Brampton, said his hope was "that the single-sex environment would create an atmosphere where the girls could reject the stereotype that computers are for boys, especially those who enjoy a steady diet of Star Trek and Cheetos."
"It worked, the intimidation factor was gone and the girls loved it," Harmer said.
Who knew Star Trek and Cheetos could be so intimidating?
Skirting around the problem or credible action?
Image used via Flickr courtesy of Akeg under Creative Commons licensing.