---
June 26, 2009 5:05 PM
W-Tech
The large Common Room at the IET building in Savoy Place was the venue for the drinks reception for W-Tech's evening networking event. On the wall just above where I sat gulping my mineral water is a group portrait by June Mendoza of various past Presidents...
June 26, 2009 3:48 PM
boss
,
Leadership
,
W-Tech
---
---
June 24, 2009 9:03 PM
Careers
,
Project management
,
W-Tech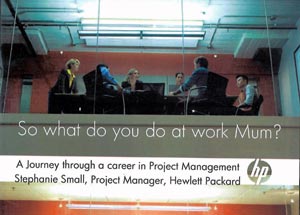 Speaker: Stephanie Small
Stephanie Small from Hewlett-Packard (HP) is going...
---
June 24, 2009 5:08 PM
"women in engineering"
,
IET
,
Women in Technology
While getting lost en-route to the session on 'How to be the boss you wish you had' (which I'll blog from home, as it was interactive so I didn't get chance to dig out the laptop during the session), I found a whole board in the IET building celebrating women in engineering:
---
June 24, 2009 3:21 PM
futurology
,
W-Tech

Oops. Overloaded my laptop, so crashed for the start of this session. (And thanks to forgetting to build...
---
---
June 24, 2009 1:01 PM
"male-dominated teams"
,
behaviour
,
gender
,
W-Tech
,
Women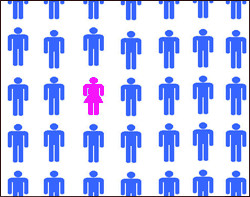 What a way to get crowd engagement! Christian Ioannidis kicked off her session on...
---
June 24, 2009 12:02 PM
"family commitments"
,
Microsoft
,
volunteering
,
W-Tech
,
work/life balance
Microsoft has fielded the speakers for this session on "Having fun and...
---
June 24, 2009 11:32 AM
events
,
W-Tech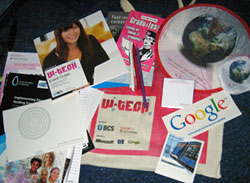 It's a beautifully sunny day in London, and the walk from Embankment to the IET building on Savoy Place for today's...
---