---
June 4, 2018 7:39 PM
"gender pay gap"
,
"pay gap"
,
"role models"
,
"women in IT"
,
"women in tech"
,
IT skills
,
Skills
,
Stem
,
Women in Technology
In this contributed blog post, Simon Jones, innovation director at Black Pepper, discusses how closing the tech skills gap can contribute towards closing the gender pay gap.
Nearly fifty years after equal pay legislation came into force, in April the UK conducted the largest gender pay declaration ever undertaken anywhere in the world.  More than 10,000 UK companies have published their gender pay gaps, with 78% of firms declaring on average they pay men more than women. Naturally, tech companies have come under scrutiny with Apple pledging to employ more women as it's gender pay gap was revealed to be 5% in favour of men.
But here's the rub – while addressing the gender pay gap is essential, I believe that technology, and particularly the software industry, faces a bigger issue – a lack of women working in the field.
When it comes to recruitment, it's not always a case of discrimination. We have discussed methods such as positive discrimination to redress the balance, but our discussions haven't progressed because there's a conflict: on the one hand we want to hire the best person for the job, and at the same time we want our team to reflect the cultural, gender and ethnic makeup of society. With three times as many male applicants to female, often we cannot achieve both goals.
While this affects many of the science, technology, engineering and maths (Stem) industries, the software industry has a particularly poor gender balance.
Like many businesses, we offer work experience to secondary school pupils and deliberately partnered a girls' school. However, age 15 is already too late; few girls interested in software development.
Let's not forget, some of our greatest industry pioneers have been women. The world's first programmer was Ada Lovelace, Grace Hopper wrote the first compiler, Margaret Hamilton was the first software engineer. But something changed. A female colleague recalls that when she embarked on her software career in the 1960s she was one of a number of women; but as her career progressed, fewer women entered the field. Over time the imbalance has got worse, not better.
Many experts advocate teaching Stem subjects in primary school, but in my opinion primary school is too late – even, nursery is too late because society has conditioned children about what play activities are gender appropriate. Play naturally transfers to interests and then careers. In their subconscious minds, and those of their parents, engineering is for boys. It's a great shame and isn't true.
If Stem is the future of the British economy, then value needs to be placed on it. We need to give girls and boys equal opportunities from birth. The Government should educate parents that Stem careers are as esteemed and respected as doctors and lawyers, and suitable for both men and women.
But while Government has a role, not every change comes through legislation, it needs a social shift which is where business leaders come in, both as employers and as influencers.
Let's break the cycle. Speak to your children and their friends about software as a career and let's ensure that girls born today are brought up to be software engineers. That way, in 20 years' time, as a girl starts her career, she will see an equal number of men and women building technology that will transform the world.
But it doesn't stop there, as employers we need to ask the question 'how can software, meet society's needs if women don't bring their perspective and experience? How can the UK compete in a global market when we only look for talent in 50% of the population?'
Ultimately, businesses hire staff and promote individuals into positions of influence. I believe any business that hires and promotes in a way that reflects society, including gender, will outperform one that doesn't.
So, look to the one in four applicants who are female and ask what they will bring to your business beyond the skill set. And for those women you already employ, consider how you can support their careers through mentoring, networking and exposure to become role models to young women choosing their path in the world.
If we tackle the skills gap, we can tackle the pay gap, but we all have a role to play.
May 24, 2018 3:39 PM
"diversity in tech"
,
"women in IT"
,
"women in tech"
,
Stem
In this guest post, Sheila Flavell, COO of FDM Group discusses the problems faced by women in the Stem industries.
The gender pay gap reporting process has left many companies facing difficult questions about how women are treated within the workforce. Although the results have caused embarrassment for many businesses, enforcing the publication of this information has helped elevate the issue of pay discrepancies to the top of the national media agenda, which can only be a good thing.
As company leaders struggle to justify, explain or grovel over their respective results, it's important to recognise that tackling this problem is a marathon and not a sprint. The issue is complex and spans across all industries, so knee-jerk reactions will have little or no long-term effect.  In many cases, pay gaps occur because companies have more men in senior positions within the company, particularly in the boardroom.
The knock on effects of this problem are profound, impacting the careers of millions of women across the country. This divide is reflected in the science, technology, engineering and mathematics (Stem) industries, where it has been reported that women make up just 14.4% of the entire workforce.
There are many reasons why we need to encourage more women into these industries, one of the biggest is the impact on economic productivity. No matter what explanation is given, the fact remains that these industries aren't being pursued by girls in schools or doing enough to attract returners back into the workforce after taking time out to look after family members.
Recently we learned that the Defence Science and Technology Laboratory (Dstl), which is part of the Ministry of Defence, has created a Stem returners to work programme which is aimed at helping people who have taken a career break get back into their chosen field. This positive initiative will help women to get back into science oriented careers, but it can also bring more highly experienced and skilled employees back to the organisation. As well as bringing these qualities, women returning back into Stem careers can bring diversity into the workforce.
It's clear that not enough is being done in UK businesses to offer women a clear return to work following a career break. Research has shown that only 23 companies in Britain offered official 'returnships' for individuals looking to get back into their career after a break.
What's more, research by firm Women Returners suggests that more than a third (36%) of women surveyed expected to return at a more junior level than what they were before. This concern could prevent women from returning back to their careers, leaving them feeling poorly paid and undervalued in the eyes of employers.
If we continue to allow highly skilled women to miss out on these important career opportunities then companies will suffer. It will mean less talent, less diversity and less experience within the workforce, which will only do the company harm.
The time has come to stop stalling on these important issues. We need to see more flexible and remote working schemes, more returner programmes and a commitment to getting more women back into the workforce.
Instead of offering hollow explanations for a lack of progress, it's time for companies to start offering practical solutions to drive up the number of women in Stem careers. Doing so will not only enrich Britain's businesses, it will help create a more equal society.
---
May 22, 2018 3:17 PM
"diversity in tech"
,
"women in IT"
,
"women in tech"
,
Diversity
,
IT jobs
In this contributed blog post, Russ Shaw, founder of Tech London Advocates & Global Tech Advocates explains that the UK's tech ecosystem has the potential to be the best in the world, as long as diversity is part of the picture. 
Over the past five years, the UK tech sector has reached unprecedented heights and has successfully joined the ranks of the leading global technology hubs, edging ever closer to the likes of Silicon Valley and China. Investment is flowing in, unicorns are emerging frequently, and ground-breaking innovation is no longer the exception, but very much the rule.
As we cast our eye over the country's tech scene, the triumphs are in abundance and evident to all. Yet, we must also be the first to recognise that the industry still faces many shortcomings, with diversity coming top of the agenda.
For a city like London, renowned worldwide for its inclusivity and cosmopolitan culture, the lack of diversity faced by the technology industry is unacceptable. It remains an unfortunate truth that a great proportion of the UK population is being greatly underrepresented, and there is an urgent need for the tech industry to work across all levels to realise the social and economic benefits of a fully inclusive workforce.
Diversity as a key objective of the industry was also highlighted in the latest report from Tech London Advocates, which mapped out the next five years of London tech and set the goal of achieving a 33% gender diversity balance in the sector's workforce. It will be through collaboration and the galvanising of the community that the objective can be reached, and looking at the progress of past five years, there's no reason why the target cannot be achieved.
As we look forward, the industry must ensure that it is spearheading the gender gap agenda – technology is today's leading agent of change, and the industry as a whole must embrace that role on all fronts.
Diversity in tech, and in fact across all industries, is a subject very close to my heart, and while we have certainly seen progress on that front, we are nowhere near the finish line. There are great amounts of research already available which demonstrates that increasing diversity in the workplace benefits a company's growth, both culturally and economically.
Developments like gender pay gap reporting have helped to move the needle, but we must ensure that the conversation does not stop and further measures are taken to make equality and inclusivity a core component of every business. The TLA Women in Tech Group led by Sarah Luxford has made significant strides in this department, hosting regular workshops that help businesses of all sizes understand the scope of the problem, and what action can be taken to address it.
When looking to set a new agenda for the next phase of the industry's growth, the first step should be to change the practices in the hiring process. Companies must look beyond their immediate network to source fitting candidates, while also considering blind hiring – to make sure that education and names are omitted from candidates' CVs to remove unconscious bias.
Organisations like 'STEMettes' and 'Code First: Girls' have made great contributions in this field, and companies should look their way to find new sources of talent and recruitment practices that foster diversity. Founders and CEOs need to lead by example and embrace diversity at the top level, in order for it to filter down and subsequently ensure inclusion across the business.
Although the focus is often on large companies and cultural changes in their systems, we must ensure that smaller businesses are also part of the conversation. Company culture develops early on, and the sooner that diversity becomes a company value, the easier it is for a startup to benefit from it. The startups and scaleups emerging in London today are the corporations of tomorrow, and there is no excuse for them not to embrace the diversity agenda.
Many companies have already shown the initiative by signing on to the Tech Talent Charter, which has proven hugely beneficial to the industry, setting the common guidelines for diverse hiring. In order for the sector to continue its current growth trajectory, this trend must not only continue, but escalate to greater levels of inclusion and participation.
The technology sector has consistently aimed to shape the future of our society for the better. In order for us to achieve that, we need to do better in attracting people from all backgrounds and have zero tolerance to anything that sets that back.
Tech companies are synonymous with innovation and disruption, and there is no place for a backwards approach to shaping the businesses of tomorrow. By bringing greater inclusion into the tech sector, we will unlock the full potential of London's fastest growing industry – and after that, the sky is the limit.
---
May 14, 2018 2:32 PM
"women in IT"
,
"women in tech"
,
Engineering
,
Maths
,
science
,
Stem
,
Technology
The 2018 conference for Wise, a campaign for gender balance in technology, engineering and mathematics (Stem), highlighted some of the key failings of the Stem industries when it comes to gender imbalance and emphasised the need to call these issues out when they are apparent.
It's not news that tech has a gender problem, with the number of women in the tech industry staying at around 16% over the last 10 years, and the technology industry is not the only one trying to shine a light on these issues.
But in the wake of the #metoo and the Time's Up campaign that have surfaced this year, in what has been labelled the Year of the Woman, the message is clear that nothing will change unless we shout loud.
We need to shout that we have these issues, we need to shout about what's causing them and we need to shout about how we can tackle them.
Helen Wollaston, chief executive of Wise, used language as an example of where the Stem industry can commonly fall down on the equality front, and where we can highlight this issue when it needs calling out.
For example, when looking for candidates a male graduate may be described as young and promising while a female candidate with the same background may be described at young and inexperienced.
Similarly, she cited the common anecdote of the difference between men and women when applying for jobs- when men only have part of the required traits for candidates they apply anyway, whereas when women have most of the requirements but not one or two, they consider themselves too inexperienced and do not apply.
Wollaston used the example of a recent job advert a firm asked to be placed on the Wise website – the job title was CHSE ecomm lead, and one of the experience requirements was SCE2E.
After explaining this job was in community health and that supply chain end-to-end experience was required, Wollaston stated even taking acronyms out of job adverts can even out the applicant playing ground.
She claimed Wise called the company out on its mistake, and said: "It's not enough just to put ads on the WISE site if you don't first look at what those ads are saying. The way those jobs are described are not as inspiring as they could be."
It's commonly stated that women are less likely than men to speak up about their abilities, or to confront others about issues such as this.
But we still need to stand up and say something when we can see things are exacerbating a lack of parity, whether this be in a meeting, during a conversation or as part of a wider initiative to shift culture.
"There's no doubt about it, there's still bias in the system that is making it harder for women to succeed in science and technology," Wollaston said.
"We've all got that bias, and we need to call it out."
Admittedly, taking it upon yourself to comment on poor practice can be difficult, but Maria Stukoff, director of the Morson Maker Space at Salford University, said she speaking up can be as simple as saying you don't find a sexist joke particularly funny.
"It's not easy. Just be bold, be yourself, if you're not happy about how someone is talking to you or to the room ask if you can change the note or the tone." she advised.
Though she admitted this can be "scary" she explained it's important to speak up at that moment or else the bias becomes accepted, and can end up becoming part of the culture of a team, group or company.
We do live in a society where even terms such as "man up" or "blonde moment" are acceptable terms to use, and these might seem like small things but they stand to highlight the inequality western culture still faces despite recent steps in the right direction.
We all have to take it upon ourselves to call out these smaller issues as well as larger ones so we can gradually begin to shift the dial and move towards gender equality in the male dominated world of Stem.
---
March 26, 2018 10:09 AM
"women in IT"
,
"women in tech"
,
Bias
,
Stem
In this contributed blog post Maria McKavanagh, COO of Verv  discusses unconscious bias in the technology industry and how we can tackle this issue faced by women every day. 
While we are seeing a tangible rise in the number of companies committing to gender equality, the issue of gender bias within the science, technology, engineering and maths (Stem) community is a very real one. In fact, despite industry giants investing millions into improving conditions for female employers, woman make up just 14% of the Stem workforce in the UK.
This rather feeble representation can be attributed to a number of factors, but a significant part is due to unconscious bias within businesses, and society as a whole. We're all guilty of making instinctual judgements about people we meet, basing our judgements on previous life experiences and limited background knowledge. However, this outlook has subconsciously impacted the hiring process, with male managers in a heavily male industry often instinctively favouring people who are like themselves.
This bias was reinforced in a study co-authored by McKinsey and Sheryl Sandberg's LeanIn.org which revealed that on average, women continue to be hired and promoted at lower rates than their male counterparts. The study found that women are 18% less likely to be promoted at the first step up to manager, and that women are underrepresented in managerial roles at every level of the corporate pipeline. Since the vast majority of CEOs come from these roles, this dramatically reduces the chances of women reaching the very top.
While the government has started to address this issue from the top down, running campaigns around gender imbalance and introducing gender pay gap reporting for all companies over 250 people, a lot of work still needs to be done to help address unconscious bias. Education is a great starting point. We need to start providing unconscious bias training to people in management and hiring roles to start the conversation around bias in their own workplaces. With nearly half of men thinking that women are well represented in leadership roles, despite only one in ten senior leaders being women, it's clear that this education can't come quick enough.
The issues surrounding unconscious bias stems from the beginning corporate pipeline, as from the onset, far few women are hired than men. This bias can pervade every element of the hiring process, starting from when companies advertise a new role. A start-up, for example, may be using their own network to promote new roles, as opposed to mainstream recruitment websites, often meaning that new hires are likely to originate from within the immediate circles of existing employees, which in a Stem network might be limited to fewer women in the first place.
Companies also need to start reviewing their hiring process if they want to see meaningful change within the industry. Aside from bias training, hiring  managers need to ensure that their questions don't discriminate against either sex. There are a number of organisations who have programmes to help people understand and prevent unconscious bias in the workplace, with WISE leading the way in the UK.
Addressing this issue is critical and we need to start acting against unconscious bias in order to help women in science and technology achieve their full potential. We are witnessing a wave of talented women dropping out of these industries, and rather than blaming the 'parenthood gap', we should be shining a spotlight on why women are leaving their professions for good. By encouraging women to speak up and share their stories we can start to take steps to re-balance the bias which has overshadowed Stem in the past decade.
---
March 8, 2018 4:30 PM
"international women's day"
,
"women in IT"
,
"women in tech"
,
Diversity
,
equality
,
IT jobs
Each year March 8 represents International Women's Day, a day dedicated both to celebrating women and pushing for greater gender equality.
For 2018 the theme of International Women's Day is #PressForProgress, a theme that calls for everyone to keep pushing for parity between men and women, which it is estimated will not be gained in any of our lifetimes.
Days like this are important for shining a light on the issues currently faced by half of the population, and in the Year of the Woman it's becoming impossible to ignore the fact that women are still not equal to men in many parts of the world.
For the technology sector, which has always been male dominated, some firms are doing what they can to push for greater diversity.
CA Technologies has rolled out unconscious bias training for all of its managers, organisations including the UK government are signing the Tech Talent Charter to establish guidelines around diverse tech hiring, and Trainline has partnered with Code First:Girls to teach 20,000 women to code for free by 2020 – to name just a few of the initiatives trying to up the number of women in tech.
But the progress, not just for equality more generally but for equality in the technology industry, has been painfully slow.
Women in UK tech earn less than their male counterparts, regardless of their role or experience.
Teachers have admitted they gender stereotype science, technology, engineering and maths (Stem) based subjects, perceiving them as for male pupils.
Female students are less likely to consider technology roles than male students.
What can we do about this?
Rebecca Taylor, head of UKI communications for CA Technologies says it's down to making sure we have support from men.
She states: "There are a lot of incredible women working hard for gender parity, but the reality is that there are more men called David running FTSE 100 companies than there are women. Men in leadership roles need to recognize the value a diverse workforce will bring to their business, and make themselves accountable to delivering change."
Since men are those who hold positions at the top of tech organisations, they hold much of the power, so without them on side not a lot can really change.
But men only have more to gain from this equalitarian attitude towards the workplace, as Taylor points out: "Equality is not pie – there's not less for men because there's more for women. Men face different challenges to women, but they are no less real."
By increasing equality in a work environment it gives men an opportunity to embrace the benefits of that such as more paternity leave, flexible working, and ultimately a more inclusive culture to work in where people are accepted as they are.
For many a focus on hiring processes is also a step in the right direction for getting more women into tech.
Russ Shaw, "Founders should consider blind hiring, where education and names are omitted from candidates' CVs, and look beyond their immediate network to source candidates."
Companies who do have more diversity perform better, but in trying to hire more diversely companies often forget the importance of internal culture in retaining people.
Shaw says: "We must also do a better job in developing the right company culture from the very start. Our startups and scaleups are the corporations of tomorrow, and the sooner that diversity becomes a company value, the easier it is for a startup to benefit from this as it scales."
Easier access to industry role models is also something technology firms could do more of.
Young girls would like to gain more encouragement from women already in the technology industry – as diversity advocate and president of TechUK Jacqueline De Rojas has repeated many many times: "You can't be what you can't see."
Linda Aiello, senior vice president of international employee success at Salesforce, suggests: "I believe we can all step up and play our part in helping increase the number of women in the tech industry through simple actions, like attending our former school's career days, or talking to the young women in our lives about what a career in tech can offer."
These three focuses, men's involvement, role models and hiring/retaining practices, are not the be all and end all for encouraging more diversity in the technology industry, but they are a start.
There is no silver bullet, and progress can only be made through change and continuous hard work, making this year's theme of #PressForProgress more adept than ever.
---
February 5, 2018 2:31 PM
"diversity in tech"
,
"women in IT"
,
"women in tech"
,
IT jobs
,
IT recruitment
,
IT skills
GUEST BLOG: In this contributed blog post from CEO of Amicable and everywoman Innovator Award category finalist, Pip Wilson, explains to encourage girls into science, technology, engineering and maths (Stem) careers the industry should be clear that tech is not just about coding
What do you love most about working in the tech industry / your role?
What I love most about working in tech is the opportunity you have to be dynamic and innovative. At amicable, the company that I co-founded with my business partner Kate Daly, we are building a business that will really help people to better manage a situation that has traditionally been complex and stressful. That's exciting and it's made possible by the progress being made in technology. The capacity we have to change people's lives for the better is what drives me, and I'm passionate about encouraging others in the industry to do the same.
What are the biggest misconceptions about working in tech and how can we dispel them?
I think one of the biggest misconceptions about working in tech is that you need to be a certain 'type' of person to get ahead. I don't just mean this in terms of gender or ethnic diversity. It is also the idea that you have to have a certain level of intelligence or type of personality to fit in. The tech industry is huge and there are so many opportunities to contribute. The stereotypes we see in shows like The Social Network or The IT Crowd do not reflect the many different people who work in the industry. We definitely need to do more to shine a light on the unsung heroes of tech.
What can be done to encourage more young girls to study Stem subjects and pursue a career in tech? Are you involved in any initiatives?
We need to fight the idea that there is no place for young women in science or technology. I think it's a symptom of the wider problems with the way we teach but science, maths and technology are exciting subjects that open up so many possibilities, personally and professionally. Schools need to find more creative ways of encouraging girls to keep studying these subjects beyond the age of 14.
There is a preconception that tech is about coding and you have to learn to code to be successful, I believe the ability to use existing digital products to solve real life problems will I believe be more and more relevant over time.
How important are role models for young people, particularly girls, when pursuing Stem subjects? Did you have any when you were growing up?
I think role models are very important for young people, especially girls, who are interested in Stem subjects. The most frustrating thing is that there are so many women in history – and today – who are pioneers in our industry. We just never hear about them! A personal role model of mine is the late Mary Lee Berners-Lee, one of the best computer programmers in a generation and the 'grandmother' of the world wide web. I had the privilege of meeting her a number of times as she lived close by, and she really was an inspirational woman.
Role models don't have to be famous. For example I'm also a trustee of the Girls Network, a charity that matches young women from the least advantaged communities with female mentors, including some fantastic women in Stem.
What advice would you give to anyone wanting to pursue a career in tech? Anything you wish you knew?
I struggle to see how technology won't be an important part of pretty much every job going forward, even those currently thought of as more manual. Therefore it's more about making it clear to everyone that they need to learn enough technology skills to help them succeed in their chosen area. By doing this I think more and more people will love the technology angle and it will remove a lot of the stigma.
For those wanting to get into coding or artificial intelligence (AI) or new areas then join support groups and forums as soon as possible, there is a huge amount of information available.
---
February 5, 2018 2:05 PM
"diversity in tech"
,
"role models"
,
"women in tech"
,
Diversity
,
IT careers
,
IT recruitment
,
IT skills
GUEST BLOG: In this contributed post by everywoman Digital Start Award finalist Saija Mahon, founder and CEO of Mahon Digital Marketing, explains that tech being only for men is the biggest industry misconception she has come across
What do you love most about working in the tech industry / your role?
I truly love and appreciate the constant change, fast pace and exciting developments that take place in the tech industry each day/week. It's incredible to be able to work in such a dynamic environment where you can actually diversify and evolve your own role to new heights and dimensions within months. The tech industry also allows me to come up with new, more effective and cost effective solutions to run my own business day to day and ensure my teams operate in a more flexible and functional, organised working environment.
What are the biggest misconceptions about working in tech and how can we dispel them?
The biggest misconception that I've come across during my years in the industry is the thinking that tech is for guys (only). Of course we all know this is far from the truth and what's actually good for us as businesses, consumers and nation all together. The more diversity we have within the industry, the better and faster we can come up with new solutions to make our lives more convenient and functional. I believe the more role models we have, both male and female, the faster we can get to a good gender balance in the industry. We should start from grass root level in schools already.
What can be done to encourage more young girls to study science, technology, engineering and maths (Stem) subjects and pursue a career in tech? Are you involved in any initiatives?
I believe this could be easily done if the stiff school system was more encouraging from the start with both, females and males. Educational changes are needed and teachers need to be re-trained to have a mind-set whereby they see boys and girls both in the same starting line, being able to be interested and excel in the same subjects. I'm not sure we are there yet. Yes, I'm an official mentor for Girls in Tech London and Finland/Helsinki organisation. I'm also an ambassador for Wonder Women Tech organisation / conference series.
How important are role models for young people, particularly girls, when pursuing Stem subjects? Did you have any you're growing up?
They are absolutely vital. Role models are people that the next generation (particularly women for girls) can look up to, relate to and strive to be similar to. I have had role models growing up, mainly men (such as my entrepreneur father), however at a later stage when I already was in the tech industry, I've had role models to look up to like Sheryl Sandberg.
What advice would you give to anyone wanting to pursue a career in tech? Anything you wish you knew?
I would say go for it. And go full throttle. Keep an open mind, grab and create opportunities as tech world has so much to offer, you can pretty much become anything you want. Start creating a good connection base / network of people around you that can help you as and when needed. I wish I would have started to join communities sooner than I did. I used to think I need to do it all by myself. You don't. You shouldn't. Create your own relevant tribe and charge ahead full force!
---
January 17, 2018 12:35 AM
"women in IT"
,
Diversity
,
IT jobs
The finalists for this year's everywoman in Technology Awards have been announced prior to the awards ceremony in February 2018.
After sorting through applications from hundreds of candidates, judges for the eighth everywoman in Technology Awards 2018 have chosen 39 finalists across its 13 award categories.
Three of these awards categories, including the International Inspiration Award, which will be awarded to an individual based outside the UK, the Apprentice Award, which will be awarded to someone excelling in her early career, and the Male Agent of Change Award are new for 2018.
Maxine Benson, co-founder of everywoman, said: "At everywoman, we recognise the role that men also play in ensuring a strong pipeline of female talent, which is why this year we have introduced the Male Agent of Change Award. The companies represented within the finalist lineup are proving their dedication to ensuring a gender-balanced workforce and, ultimately, a much more sustainable and successful business."
Judges from firms such as SAP, techUK and sponsors FDM have chosen these finalists due to the achievements they've made in their careers and their ongoing commitments to support more women entering the IT industry.
The finalists for 2018 FDM everywoman in Technology Awards are:
Academic Award, sponsored by Lloyds Banking Group:
Jeni Brown, IT training manager, London School of Economics and Political Science
Geraldine Murphy, head of teaching and learning, London School of Business and Management
Steph Scott, physics teacher, Newcastle High School for Girls
The One to Watch Award – sponsored by Computacenter:
Katie Griffiths, King Edward VI School
Anna Ionescu, Anglo European School
Jess Scott, Newcastle High School for Girls
The Apprentice Award – sponsored by Bank of America Merrill Lynch:
Sophie Caffrey, technical apprentice, Leonardo
Marie Foster, junior ALM tools engineer, BP Plc
Shannon Lynch, chassis engineering degree apprentice, Jaguar Land Rover
Rising Star Award– sponsored by T-Systems:
Katharine Burton, assistant vice president; analyst programmer, Bank of America Merrill Lynch
Kimberley Norris, senior systems engineer/pilot officer, Lockheed Martin/RAF Air Cadets
Harley Reiss Slaven, test engineering manager – global test support, Rolls-Royce
Digital Star Award – sponsored by CGI:
Saija Mahon, Founder CEO, Mahon Digital Marketing, from London
Carrie Anne Philbin, Director of Education, Raspberry Pi Foundation, from Cambridge
Emily Walters, Head of Digital Experience, Sopra Steria, from Edinburgh
Software Engineer Award – sponsored by RBS:
Shilpa Arora, Senior Engineer, American Express, from West Sussex
Rosie Lickorish, Software Engineer, IBM UK Ltd, from Southampton
Kirsty Tidmarsh, Senior Software Engineer, Department for Work and Pensions, from Widnes
Team Leader Award – sponsored by American Express:
Tanja Lichtensteiger, business systems development manager, Leeds Beckett University
Mandy Loadman, change & IT programme manager, Aviva
Nicola Ryan, director, global virtual sales and customer success, Cisco
Start-up Founder Award:
Kiran Bhagotra, CEO and founder, ProtectBox
Louise Doherty, CEO, PlanSnap
Gemma Milne, co-founder, Science: Disrupt
Entrepreneur Award:
Jill Hodges, CEO and founder, Fire Tech Camp
Georgina Nelson, CEO and founder, TruRating
Mary O' Brien, CEO and founder, VideoDoc
Innovator Award – sponsored by Equiniti:
Amanda Adams, cryptography architect, Bank of America Merrill Lynch
Julie Bretland, CEO and founder, Our Mobile Health
Pip Wilson, CEO, Amicable
Leader Award – sponsored by BP:
Rachel Murphy, in her role as digital delivery director, NHS Digital
Shobana Rajamani, director, quality engineering and assurance practice, Cognizant Technology Solutions
Debbie Vavangas, iX executive partner, IBM iX
Male Agent of Change Award – sponsored by VMware:
Freddie Norton, acting head of fellowship and experts, Apps for Good
Russ Shaw, founder, Tech London Advocates & Global Tech Advocates
 Dr. Will Whittow, senior lecturer, Loughborough University
International Inspiration Award– sponsored by Aviva:
Thierry Delaporte, chief operating officer and SE executive corporate officer, Capgemini, from Paris, France
Gayathri Mohan, head of corporate social responsibility – India, Sopra Steria, from Chennai, India
Dr. Marily Nika, engineering program manager, Google, from San Francisco, USA
For 2018 the theme of the everywoman in Technology Awards is focussed on "inspiring tomorrow's world" to emphasise the importance of encouraging more women into science, technology, engineering and maths (Stem) careers.
The winners of the 2018 everywoman in Technology Awards will be announced at a special event in London on Thursday 8 February after the everywoman in Technology annual forum.
---
November 28, 2017 1:30 PM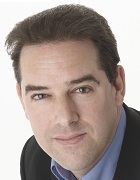 Profile: Bryan Glick
In this guest post, Byron Calmonson, director at recruitment consultancy Resourcing Hub, talks about the importance of backing up diversity and inclusion policies with real action and engagement with the relevant communities. 
These days pretty much every organisation has a diversity and inclusion policy statement with lots of fancy, politically correct wording. In most cases, that's all it is – words with no real meaning or positive action behind them.
The lack of diversity and inclusion in tech and many other sectors is a genuine problem that needs real action, but sadly they've become meaningless buzzwords. Having a close family member on the autistic spectrum I'm acutely aware of the issue.
As this person is moving into adulthood and considering college and careers options, I'm frustrated by the limited progress and support in this area. People with autism and other differences are not necessarily held back by lack of ability or ambition, but by inflexible, archaic recruitment frameworks.
We all need to take a long, hard look at ourselves and our search and selection strategies. As a forward-thinking tech resourcing business, we're fully committed to workplace diversity and yet we often revert to the traditional communication methods. We screen candidates by the quality of their CVs or online application forms. Candidates who get over that first hurdle have to undergo further screening over the phone before potentially making it onto the client's final shortlist.
Instead, we should bear in mind that, for some candidates, communication over the phone is very challenging. Why don't we ask candidates how they want to engage with us? There is so much great technology that can be used, including WhatsApp and other messaging platforms, FaceTime, YouTube or simply email or text.
However, many fantastic candidates will never even make it to the application stage as they will never hear about your company and vacancies or feel that the opportunities are suitable or achievable for them. The majority of hiring managers and recruiters simply undertake the traditional recruitment advertising on LinkedIn or the big job sites and will therefore only reach their traditional candidate pool.
For instance, despite some recent progress, there is still a significant disability employment gap in the UK. In mid-2016, only 49% of people aged 16-64 with a disability were employed, compared with 81% of non-disabled people. A survey by AbilityNet revealed that many disabled people felt overlooked by technology companies and developers. Over half of all respondents believed the latest devices were built with a mainstream, non-disabled audience in mind. To reach more candidates with disabilities, organisations need to develop and invest in websites, online application forms and screening tests with accessibility features and involve disability groups in the process.
In this context, it was incredibly encouraging to hear about recruitment consultancy Auticon at Computer Weekly's recent Diversity in Tech event. Auticon recruits tech consultants who are on the autistic spectrum. Many of these candidates have great technical skills, but need the right opportunity and support. To connect with these candidates Auticon has developed strong and effective relationships with universities as well as disability charities and working groups. Each candidate who passes the interview stage is assigned a job coach, who will also work with the client firm to ensure they implement reasonable adjustments to make the company environment and communication autism-friendly.
Auticon's work shines a light for others to follow. We need many more unconventional and disruptive recruitment initiatives aimed at under-represented groups. For example, to be able to connect with and attract candidates from lower socio-economic groups, organisations can try outreach programmes for schools and communities, paid internships or sponsorships of school technology, such as providing tablet computers.
To engage with under-represented ethnic minority communities, it would be beneficial to team up with local leaders or role models to organise recruitment events and open days. In terms of digital channels, it's worth promoting your company and roles on relevant niche websites and connecting with the target candidates on specialist social media groups.
I'm a passionate advocate of workplace diversity and inclusion due to both business and personal reasons. It goes without saying the process doesn't end with the successful recruitment of diverse candidates. Employers must also ensure they offer an inclusive and supportive working environment, providing mentors to ensure these candidates get every opportunity to thrive and add value.
Enough is enough. It's time to turn our clever diversity and inclusion policies into action.
Byron Calmonson is a specialist in ICT skills, leadership and talent and has been a director at the Resourcing Hub, an IT and business recruitment consultancy, since 1999.
---