---
February 26, 2018 5:38 PM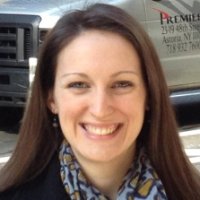 Profile: Alyssa Provazza
Microsoft
,
Microsoft Office
,
Patch management
,
patching
,
Windows
With the push to deliver Office and Windows as services, Microsoft subscriptions will be a reality in most IT departments one way or another. But not all organizations are good candidates for going all-in. Microsoft will continually update Windows 10 rather than release another version going...
May 31, 2017 2:48 PM

Profile: Meredith Courtemanche
containers
,
Microsoft
,
Windows Server 2016
The trumpeted arrival of containerized workloads at production's gates has enterprise IT shops bracing for the new landscape of container...
---
October 16, 2014 3:38 PM
IT conferences
,
Microsoft
,
Satya Nadella
Mark your calendars, Windows Server admins -- Ignite is coming. In a blog post that went live today, Microsoft said the official name of its new conference is Microsoft Ignite. The conference is scheduled to take place May 4-8, 2015 in Chicago, Illinois, and CEO Satya Nadella will be the event's...
---
July 3, 2014 5:29 PM
Internet Explorer
,
Microsoft
Admins can expect to see some familiar security updates in the latest Patch Tuesday, but they can also expect to see a rare update. In its advance security notification, Microsoft said there will be six bulletins in this batch...
---
July 1, 2014 8:35 PM
Microsoft
That suspension didn't last long. Microsoft is going to continue sending security updates via email after reviewing its processes. Late last week, the company said it would stop sending emails to comply with
---
June 27, 2014 9:05 PM
Microsoft
There's one place you won't be finding out about advance security notifications from Microsoft anymore. The company is suspending the delivery of certain security emails to comply with governmental policies. Microsoft revealed the change in -- wait for it -- an email. The company will no...
---