---
September 30, 2009 9:36 PM
One of the major problems surrounding Windows Vista involved software and hardware compatibility — or rather, incompatibility. Microsoft is looking to avoid those issues this time around with Windows 7.
How? By branding all compatible products with a big Windows 7 thumbs up.
Continued »
September 24, 2009 1:41 PM
We take a look at the current state of the IT job market in this month's edition of The Windows Report. Independent consultant and author Kevin Beaver calls in to offer tips for finding a new job (or keeping your current one), and sheds light on what he sees as today's most in demand specialties.
You'll also find an overview of Microsoft's certification roadmap, with details on how things have changed since the release of Windows Server 2008.
---
September 22, 2009 3:19 PM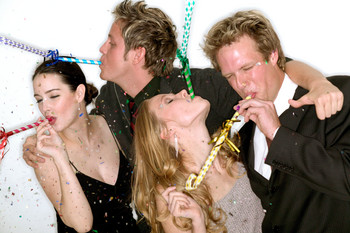 I'm sure many of you have seen this by now, but as part of promoting Windows 7, Microsoft is urging folks to host "launch parties" at their homes in honor of the new OS. As reported by Neowin, the company will provide free party packs to the hosts including balloons, Pin the Tail on the Donkey and free copies of Windows 7 (and I only made one of those three things up).
While it's too late to be one of the official honorary hosts (bummer!), there's still time to learn how to throw your own Windows 7 party. Microsoft even produced a video providing "tips" on throwing a successful launch party (below). If you can spare six minutes that you don't mind never getting back again, it's defintely worth checking out (heh).
Continued »
---
September 16, 2009 9:36 PM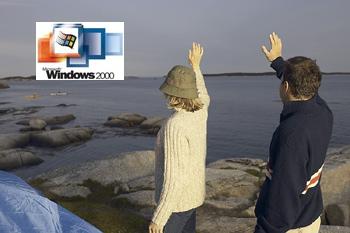 Microsoft announced this week that public support for Windows 2000 Server will end in July — just another gentle nudge to organizations toward Windows Server 2008 R2.
The company will also be cutting back on Windows Server 2003 support at that time.
Microsoft's Crissy House announced the news via the Windows Server Division Weblog on September 15. Extended support for Windows 2000 Server will remain available until the July 13, 2010 deadline, after which users will still have access to "Self-Help Online Support." House noted that on the same day, Windows Server 2003 and 2003 R2 will shift from mainstream support to the extended phase.
Continued »
---
September 11, 2009 7:55 PM
Microsoft released Deployment Toolkit 2010 (MDT) earlier today, somewhat sooner than expected. The set is designed to ease the burden on those getting ready to deploy Windows 7 and/or Windows Server 2008 R2.
The release candidate for MDT 2010 was made available in August, and the official release was expected soon after the October 22 launch of the company's latest desktop and server operating systems. Continued »
---
September 8, 2009 7:49 PM
It looks like Microsoft isn't ready to let go of System Center Configuration Manager (SCCM) 2007 just yet. Configuration Manager 2007 R3 is on the way – and it's going green.
Continued »
---
September 3, 2009 8:19 PM
Microsoft is actively working on patching a critical flaw affecting three versions of Internet Information Services (IIS) that was discovered earlier this week. Another vulnerability affecting SQL Server, however, isn't getting so much love.
Continued »
---
September 1, 2009 5:14 PM
Database security is always critical. After all, DBs usually house some pretty important information (just ask TJX customers). Experts have noticed a growing trend, however, of internal threats against your environment.
The crazy part? IT pros are to blame – not that they are doing it intentionally.
Continued »
---
August 26, 2009 5:49 PM

Microsoft 's System Center Virtual Machine Manager 2008 R2 (now that's a mouthful!) was released to manufacturing this week and is set for general availability on the first of October. Just don't expect to see it next week in San Francisco.
According to Peter O'Rourke via Microsoft's Virtualization Team Blog, "It's their show, it's not an industry show, and they set the rules." In other words, don't expect a demo.
Continued »
---
August 24, 2009 3:54 PM
I spoke with the folks at Balesio last week about their new file compression tool – FILEminimizer Server. Released earlier this year, the product has seen a lot of action in Europe so far, but is just now starting to pop up in the United States.
Continued »
---