Sep 22 2009 3:19PM GMT

Profile: Bcournoyer
Tags: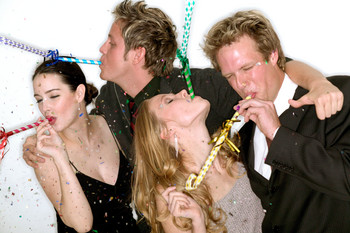 I'm sure many of you have seen this by now, but as part of promoting Windows 7, Microsoft is urging folks to host "launch parties" at their homes in honor of the new OS. As reported by Neowin, the company will provide free party packs to the hosts including balloons, Pin the Tail on the Donkey and free copies of Windows 7 (and I only made one of those three things up).
While it's too late to be one of the official honorary hosts (bummer!), there's still time to learn how to throw your own Windows 7 party. Microsoft even produced a video providing "tips" on throwing a successful launch party (below). If you can spare six minutes that you don't mind never getting back again, it's defintely worth checking out (heh).

The good news is that the video offers ideas that work for any type of party, like taking pictures and showing friends how to transfer files with Windows Easy Transfer. And of course there's no better way to wrap things up than with a fun-filled "how-to" session.
Note: While Microsoft doesn't come out and say this in the video, I'd recommend adding alcohol to the mix at some point as well. Just a tip!
Cheers!