Dec 12 2014 10:47AM GMT

Profile: Ed Tittel
Tags:
Since 2011, I've blogged at least half a dozen times about various utilities from Nir Sofer, an apparently hyperactive developer with a penchant for building terrific Windows utilities of all kinds. He updates them quite frequently, too: I get at least one dozen notices a month about changes to one or more of his 100-plus tools of all shapes and sizes. If you'd like to try out the whole collection, there's an easy way to glom onto it, too: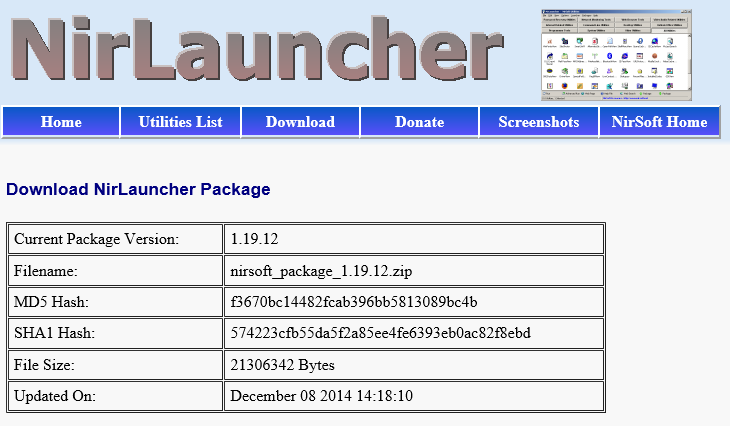 If you grab NirLauncher, you automatically grab the latest versions of all NirSoft utilities in one go.
The control center for NirLauncher is a simple set of buttons that group these tools by category, then list the items associated with each category, according to the title bar headers at the top of each listing. The collection is big enough that it takes a little time to get to know and use, but is well worth digging into. Some of my personal favorites include BlueScreenView, DevManView, DriverView, ProduKey, ShellExView, and USBDeview, but there are many more gems in this collection worth learning about. Here's a snippet from the System Utilities list:

Grab this free utility from the NirLauncher product page (~20 MB) and check it out for yourself. I'm running it right now on a Windows 10 installation, but I've used these tools on Windows XP through 8.1 also, all to good effect.