Dec 31 2018 11:41AM GMT

Profile: Ed Tittel
Tags:
I watched a significant anniversary for this blog slip past earlier this year. Depending on how you count, it hit its tenth-year anniversary this year. September 29 and October 1 of 2008, featured the initial announcement and the first post of substance, respectively. The reigning title at inception was "Vista Enterprise Desktop." When Windows 7 came along, the name changed to follow suit. By the time 8 arrived, TechTarget and I agreed something more enduring would be good. Windows Enterprise Desktop (WED) proved more durable and descriptive. And that's what it's been ever since.
The original list of proposed topics, with a little tweaking remains surprisingly relevant even today. If you like, you can find that whole list in Post#1: Welcome to Vista Enterprise Desktop. Here's an abridged sampling of key elements:
Working with Windows Upgrades
Dealing with failed Microsoft Updates
Managing application compatibility
Setup, configuration, updates, maintenance, and uninstalls for Windows
Windows deployment tools
Windows Automated Installation Kit (WAIK)
Using the Windows Preinstallation Environment (WinPE)
Working with Sysprep
Desktop virtualization and VMs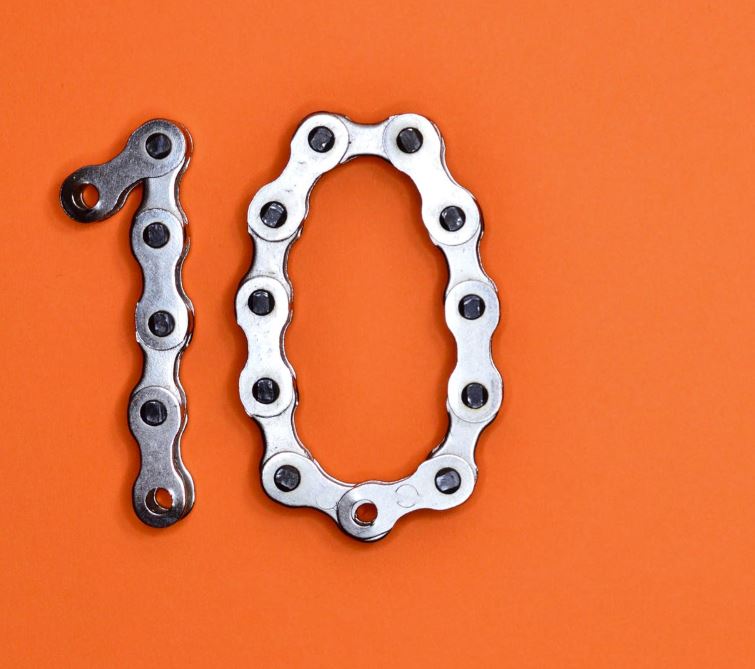 A ten year anniversary for a blog that now covers Windows 10 deserves a numeric image, yes?
[Source: Miguel A. Padrinan, Pexels 10161133]
When Windows Enterprise Desktop Turns Ten Years Old, What Does History Say?
To a large degree, these topics still inform and drive the kind of coverage I provide in WED today. Looking back at the WordPress environment in which the blog runs, I see nearly 1,500 posts (1,499 to be exact) of which I wrote 1,427. That works out to roughly 143 posts per year. My contract with TechTarget actually calls for me to provide 12 posts a month at a frequency of three posts per week (144 per year). Given vacations, illness, family situations, and the way life sometimes interferes with work, I'd say this proves I've come as close to meeting my commitments as anybody could.
This blog has been pretty popular with TechTarget readers, too. Each of the most visited blog posts (the top 10) averages 6,700 page views. The most popular of them all, at nearly double the average (12,277), dates back to 2011. Surprisingly, it deals with Microsoft Security Essentials (MSE). MSE was a precursor to Windows Defender, available as a free add-on to Windows 7. Actually, while those details are stale now, the general advice it offers still describes a good all-around approach to dealing with Windows updates, and the problems they can occasionally cause. Most of the rest of the top 10 posts feature interesting and possibly helpful troubleshooting and problem-solving advice. I'd to think that's what keeps the readers coming back. Average annual pageviews have been over 200K for the past 7 years, so at least some readers appear to agree.
As WED moves into its second decade, let me wish readers a happy New Year. May you all have a safe and prosperous 2019, with surprises mostly pleasant, and a rising tide to float all boats. I hope you'll stick with me for another ten years or longer. RIP 2018, here comes 2019!