Feb 17 2014 12:56PM GMT

Profile: Ed Tittel
With Windows 8.1 Update 1 now confidently predicted for March/April of this year, the rumor mill is grinding ahead into the next major planned release for Windows. Usually called Windows 9, this next release is said to provide remedies for many of the beefs that old-line mouse-and-keyboard Windows users have tallied against the Windows 8.* family of operating systems.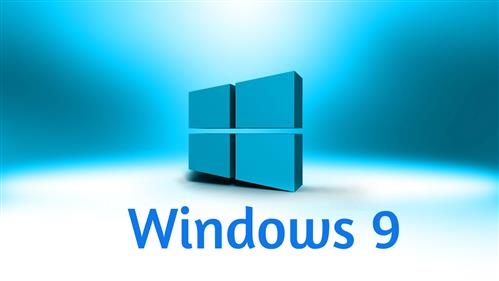 One view of the Windows 9 logo, courtesy of techtimes.co
Numerous sources now indicate that a Release Candidate for whatever Microsoft ends up calling "Windows 9" is likely to appear between late August and sometime in September, 2014, including Wzor (as reported at WinBeta.org). Among the various enhancement and improvements said to be included in this release are:
Modern UI apps inside desktop windows, much like Stardock's ModernMix utility
The return of a genuine, built-in, desktop start menu, much like Stardock's Start8 or Classic Shell (Paul Thurrott says this will be a user-electable option)
Windows 9 (or other distinct OS) branding seems pretty likely, as MS tries to distance the next release from the generally poor-to-lukewarm reception for Windows 8. The current MS code name for this next version is "Threshold"
More consolidation across Xbox, Windows, and Windows Phone is likely for Windows 9, so watching SKUs should be interesting (as should be the fate of Windows RT). Mary Jo Foley reports there will be a "modern" consumer version, a traditional PC version, and an enterprise version. Details remain sketchy
Most reports (or speculations about the future) put the release date for Windows 9 into Q2 2015 (which squares up against the RC date mentioned earlier, given a typical 6 month lag from RC to Customer Preview (CP; usually at mid-point) to General Availability (GA) releases.
Please note that this also holds to Microsoft's newly adopted Rapid Technology Update approach, wherein they release new versions on a more or less annual schedule. It's too early to tell how many of these rumors may show up in the various code releases, but this paints an interesting picture of regrets addressed, and missteps retrodden.