---
April 20, 2018 1:46 PM
MS Office
,
Troubleshooting
,
Windows 10
God Mode is a nickname for a special folder in Windows. God Mode is not built into Windows, and requires some modest effort to create. For instructions about this, see my


RSS Feed

Email a friend
April 16, 2018 1:19 PM
Recovery Drive
,
Troubleshooting
,
Windows 10
The built-in Windows facility to create a recovery drive can be a real life-saver. Simply type "recovery" into the Windows 10 search menu to fire this up. But sometimes, when you try to create such a recovery drive the process may fail en route to completion. In such cases an error message like...
---
April 13, 2018 10:07 PM
firmware update
,
Troubleshooting
,
Windows 10
So, I've got this Dell Venue Pro 11 7130 hybrid tablet. It's a pretty nice little machine, actually. If memory serves I bought it in 2013, so it's an older tablet. The recent Spectre/Meltdown firmware updates made it a bit wonky, though. It won't restart normally. I have to yank the battery and...
---
April 11, 2018 10:36 AM
USB device not recognzed
,
USB devices
,
Windows 10
OK, so I'm poking around in Device Manager yesterday researching an NVMe issue. What do I spy, with my little eye? The dreaded "Other Devices" category, with the "Unknown device" beneath it (see screencap below). Because I know a little bit about this kind of stuff, my next move is to click on the...
---
April 9, 2018 5:29 PM
File
,
File management
,
Windows 10
Late last week, Craig Wittenberg released source code for a slightly updated version of the old Windows File Manager on Github. "How old?" you ask. According to Tom Warren at
---
April 6, 2018 12:47 PM
Windows 10
,
Windows Security
Well, we always knew that Intel wasn't going to go back to the beginning of time in crafting microcode updates to address Spectre Variant 2. Now we know more about what's in and what's out, where such coverage is concerned. On April 2, Intel updated its "
---
April 4, 2018 5:53 PM
IT jobs
,
Windows 10
In looking over the release notes for Insider Preview Skip Ahead Build 17639, I saw an interesting teaser. It led me to revisit the Microsoft Professional Program (MPP) of online training. In fact, it led me further than that. Right now, I'm about one-fourth of the way through a course meant to...
---
April 2, 2018 11:36 AM
Windows 10
Last Thursday (March 29), word emerged from Terry Myerson, EVP for the Microsoft Windows and Devices Group. He announced he would be leaving the company in April.  In a companion blog post on...
---
March 28, 2018 4:02 PM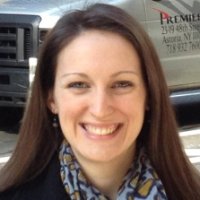 Profile: Alyssa Provazza
Google Chrome
,
Microsoft Edge
,
Windows 10
Google Chrome has seen numerous security enhancements over the past few months, and even a potential change in Windows 10 might not help Microsoft edge out the browser leader. The Edge web browser debuted as the default with the release of Windows 10 in 2015, replacing Internet Explorer. With...
---
March 28, 2018 11:49 AM
Windows 10
,
Windows Backup
Whoa! I got an unexpected shock in checking over my production desktop this weekend. Turns out that my recent upgrade from version 6 to 7 for Macrium Reflect Free came with certain consequences. That's right: that Macrium Reflect upgrade apparently...
---