---
March 28, 2018 4:02 PM
Google Chrome
,
Microsoft Edge
,
Windows 10
Google Chrome has seen numerous security enhancements over the past few months, and even a potential change in Windows 10 might not help Microsoft edge out the browser leader. The Edge web browser debuted as the default with the release of Windows 10 in 2015, replacing Internet Explorer. With...
---
March 19, 2018 3:28 PM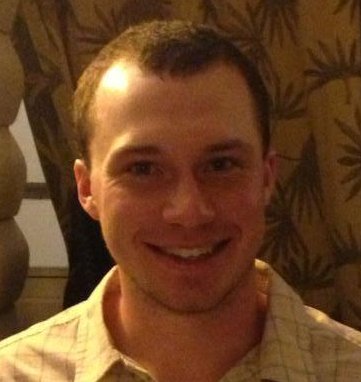 Profile: Eddie Lockhart
published applications
,
VDI
Almost everyone who's ever used a computer has sat, head in hand, frustratingly waiting for the desktop to start up. If this productivity loss runs rampant in a VDI deployment, it can have a real cost, so it's important for IT to get a handle on logon times. If users detect a decline in virtual...
---
January 31, 2018 9:07 AM
Amazon
,
Dell
,
Thin client
,
VDI
,
VMware
,
Windows 10
This special issue of Access highlights end-user computing projects that took unique approaches to tackling challenges around desktop and application delivery. We recognize two organizations for their innovative initiatives that improved productivity for end users and simplified...
---
November 27, 2017 3:30 PM
Hyper-V
,
Hyper-V Manager
,
Windows 10
In the wake of Windows 10 Fall Creators Update (Version 1709), lots of interesting wrinkles are emerging. A raft of Hyper-V changes in this release are spelled out in a new Virtualization Blog post from Microsoft. Dated 11/13/17, it's entitled "
---
September 27, 2017 12:43 PM
Microsoft virtualization
,
VMware administration
,
Windows 10
Came across a fascinating thread on TenForums this morning. It could be of significant interest to admins and power users who make heavy or regular use of virtualization. This is especially true for those running some version of VMware. This thread is entitled "
---
September 12, 2017 2:15 PM
Citrix
,
cloud
,
desktop workspaces
Ahead of the curve is a common phrase in IT, and it's almost always used in a positive light. After all, new technologies and cutting-edge innovations keep the industry growing. Without vendors constantly striving to be ahead of the curve, we'd still be working on unwieldy computer...
---
---
June 19, 2017 2:07 PM
G Suite
,
Google
,
microsoft office 365
Google has been working to appeal more to businesses, but it may not be able to crack Microsoft's armor. Google has improved its G Suite enterprise apps over the past two years and in May added more IT management controls for its popular Chrome browser with the
---
June 15, 2017 9:24 AM
App store
,
Apple
,
Enterprise app store
,
Google
As consumer-focused public app stores become more secure and easier to use, they could become viable enterprise tools. This month's Deep Dive article explores the pros and cons of enterprise app stores. These portals let IT control which apps to make available to users, and they're...
---