---
March 9, 2018 8:48 PM
ai
,
Machine learning
,
Windows 10
,
Windows Security
OK, then. I'm back from the Microsoft MVP Summit, and still catching up from all the buzz and running around. One recurring theme from the conference that is unclassified is the enduring value of telemetry. That's the data that Windows 10 constantly ships back to HQ, to report on what systems and...
---
October 13, 2017 10:01 AM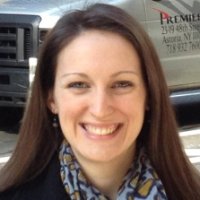 Profile: Alyssa Provazza
Cloud Computing
,
IT leadership
,
IT projects
,
Machine learning
,
Software
As organizations trumpet their digital transformation strategies, they talk of unifying workspaces, moving to the cloud and simplifying app delivery and management. It's all very forward thinking. But at the end of the day, many still rely on legacy hardware, software and processes. As the buzz...
---