---
March 11, 2019 10:56 AM
Google Chrome
,
Troubleshooting
,
Windows 10
,
Windows Updates
As my day was getting rolling, I got a support request from the Boss. My wife Dina said "I can't access Chrome. I saw you installed updates yesterday. What's up?" And so indeed I had. When I went upstairs, I quickly observed she was right. No response when clicking the Taskbar icon for Chrome....
---
March 28, 2018 4:02 PM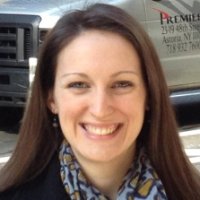 Profile: Alyssa Provazza
Google Chrome
,
Microsoft Edge
,
Windows 10
Google Chrome has seen numerous security enhancements over the past few months, and even a potential change in Windows 10 might not help Microsoft edge out the browser leader. The Edge web browser debuted as the default with the release of Windows 10 in 2015, replacing Internet Explorer. With...
---