---
February 17, 2019 1:54 PM

Profile: Ed Tittel
Desktop virtualization
,
Microsoft Windows 7
By now, everybody knows that Windows 7 End of Life (EOL) comes January 14, 2020. Afterward, organizations and companies need extended security updates to keep the old OS alive. Until now, that's been an expensive proposition. But in the past few days, Microsoft has let slip information about a...
June 8, 2018 2:20 PM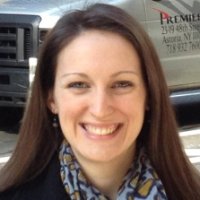 Profile: Alyssa Provazza
cloud
,
DaaS
,
Desktop virtualization
,
Desktop Virtualization Implementation
,
End user security
,
survey
,
VDI
Several factors have slowed new on-premises VDI adoption, and VDI vendors are forced to shift their strategies as a result. VDI projects in the design, pilot and rollout stages make up a tiny portion of VDI environments, and they have decreased over the past year, according to the State of the...
---