---
May 8, 2019 4:43 PM
Beta Testing
,
RDP
,
Troubleshooting
,
Windows 10
,
windows 10 upgrade
In the past day or so, I've found myself on the horns of an interesting dilemma. Upon trying to remote from one 18890 (Skip ahead) PC to another using RDP, I found myself unable to log in. I could ping one PC from another, and see it on the network, but when I tried to consummate the RDP login I'd...
February 27, 2019 10:14 AM
Desktop Management
,
pop up
,
Windows 10
First a confession: I wrote a book about viruses, spyware and other software nasties back in 2004. At the time, the aftermarket was  the only way to go in getting protection from such stuff. And for a while I bounced around among BitDefender, Avast, Webroot, and others before settling on Norton...
---
June 8, 2018 2:20 PM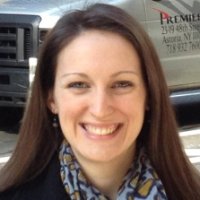 Profile: Alyssa Provazza
cloud
,
DaaS
,
Desktop virtualization
,
Desktop Virtualization Implementation
,
End user security
,
survey
,
VDI
Several factors have slowed new on-premises VDI adoption, and VDI vendors are forced to shift their strategies as a result. VDI projects in the design, pilot and rollout stages make up a tiny portion of VDI environments, and they have decreased over the past year, according to the State of the...
---
May 18, 2018 11:22 AM
Certificate
,
Certificate Error
,
RDP
,
Windows 10
I had the devil's own time using the Remote Desktop Connection to get to one of my laptops this week. The machine name for that PC is T520 and it just wouldn't "take" in the interface to the program (see screencap below). On a whim, I tried the string "t520" instead. And presto! I got a certificate...
---
September 12, 2017 2:15 PM
Citrix
,
cloud
,
desktop workspaces
Ahead of the curve is a common phrase in IT, and it's almost always used in a positive light. After all, new technologies and cutting-edge innovations keep the industry growing. Without vendors constantly striving to be ahead of the curve, we'd still be working on unwieldy computer...
---
April 21, 2017 3:41 PM
Apple iOS
,
Application delivery
,
google android
,
Windows 10
,
Windows desktop
I love ice cream. There's a small stand down the street from my house that I frequent during the summer. I spend my time in line staring at the dozens of flavors, pondering my options. Mint chocolate chip? Ooh, that sounds good. I could go for cookie dough, too. Or maybe coffee...
---
---
December 2, 2016 1:09 PM
desktop technology
,
Windows 10
,
Windows desktop
Around the start of each month, I like to look at the numbers for Windows 10's share of the desktop. This month, I'll turn to NetMarketShare and analytics.usa.gov for my data. Their take on desktop share is depicted in the two following screen caps made December 2, 2016. Together, they help...
---
November 14, 2016 5:00 PM
Desktop images
,
Desktop Management
,
Personalization
,
Windows 10
The Windows desktop offers plenty of personalization controls to enable users to improve how desktops appear on screen.  This includes the ability to incorporate any number of way-attractive Win10 eyecandy desktop themes. This trick takes three steps:
1. Download...
---
January 15, 2016 9:49 AM
Control panel
,
Desktop Management
,
Windows 10
As part of the most recent "Patch Tuesday," MS pushed Cumulative Update KB3124263 out to all Current Branch users for Windows 10. As sometimes happens, this caused some settings in the runtime environment to be reset. Perforce, this meant reaching out to restore such tweaks as I find useful or...
---