---
February 17, 2016 11:26 AM
For the second time in recent experience, word of "hidden cumulative updates" has hit the wires. I'm talking about KB3140742, which is currently available only for download from the


RSS Feed

Email a friend
February 15, 2016 6:25 PM
When you think of productivity suites, Microsoft Office most likely springs to mind. The applications in Office are some of the most ubiquitous in the enterprise, and for good reason. Office has tons of features and applications, and it's relatively easy to use. This guide was even written and...
---
January 22, 2016 3:10 PM
VDI has always faced an uphill slog. Implementation is time-consuming and expensive. The technology only fits certain use cases, and with so many moving parts and people to please, a lot of problems can crop up. If your higher-ups are on board with doing VDI and you get the infrastructure right,...
---
January 22, 2016 10:53 AM
In case you missed the news, MS has issued a recall on the power cords from all Surface Pro, Surface Pro 2, and Surface Pro 3 models sold before March 15, 2015. As the owner of a Surface Pro 3 purchased on 3/14/2014 -- according to my online warranty info for the device -- I'm entitled to claim a...
---
---
August 13, 2015 8:47 AM
In complete and stark contrast to my experience with the Surface Pro 3, the upgrade from Windows 8.1 to 10 on my son's Dell XPS27 went without a single hitch or hiccup. I turned the upgrade via Windows Update loose on that machine when we left to go out to eat last night, and when I got home from...
---
July 23, 2015 7:53 AM
DENVER -- Considering all the attention desktop as a service has gotten in the IT world over the last year, the technology has been a big failure. That's what Brian Madden said in his welcome address at this week's BriForum U.S. 2015. According to Madden,
---
July 15, 2015 11:54 AM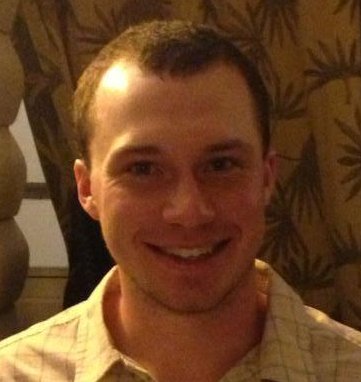 Profile: Eddie Lockhart
In his attempt to woo his future wife in the 1985 sci-fi hit Back to the Future, George McFly flubs his pickup line, saying "I'm your density" instead of "I'm your destiny." That...
---
April 23, 2014 3:36 PM
This interesting post last week on the Windows PowerShell Blog is entitled "
---
January 13, 2014 5:45 PM
My son, Gregory, is in the fourth grade this year, so we're working on his first-ever science project for school. In collaboration with his science teacher, we selected a very interesting topic to help him develop testing, analysis, and reporting skills -- namely "Which Windows Power Plan setting...
---