---
August 19, 2016 11:23 AM
[Notes added 8/20/2016: Do NOT USE! See concluding note at end of post.] Thanks to an intrepid poster to the Microsoft Community forums, a link to an experimental Windows Self-Healing Tool is now available. Apparently, MS Support...
August 18, 2016 11:00 AM
There are more versions and types of Office than ever before, which means companies of all sizes have some decisions to make when they migrate to a new version of Microsoft's productivity suite. The Office of local desktop fame is not the only option anymore. There's also the cloud-based...
---
August 17, 2016 10:22 AM
Build 1607 for Windows 10 released earlier this month introduces some interesting changes. I seldom jump exclusively on a Microsoft blog post for blog fodder, but today is an exception. This August 16 item comes from the MS Enterprise Platforms Support Ask the Core Team blog. It deals...
---
August 15, 2016 1:44 PM
It's not often that new administrative tools for Windows come along, nor do they typically arrive in stealth. After reading about a "new" command line utility named StorDiag.exe on WinAero.com this...
---
August 10, 2016 10:53 AM
Anybody who's been around Windows for a while will recognize the icon for Micosoft Fix It items. AFAIK, it's the company's equivalent to Mr. Goodwrench. It shows a faceless person wearing overalls holding a great big open-ended socket wrench. But alas in Windows 10 Fix-Its MIA is the best way to...
---
August 8, 2016 10:36 AM
The Windows 10 Anniversary Update introduces a new clean install option of potential interest to those purchasing a new PC. It provides the ability to create a Windows 10 fresh start. Find it by clicking Settings --> Update & Security --> Recovery. This produces the following...
---
August 4, 2016 5:25 PM
There's an interesting and unexpected change in the Windows 10 Anniversary Update (Version 1607). In earlier Windows OSes (8 and 8.1) users had 30 days to decide if they liked the new OS. If they didn't, they could roll back to the previous release. This is where restoring Windows.old comes into...
---
June 24, 2016 12:04 PM
Nir Sofer is a prolific developer of great, free Windows utilities. As I blogged here in December 2014, he bundles his most popular tools into a runtime collection...
---
May 23, 2016 10:41 AM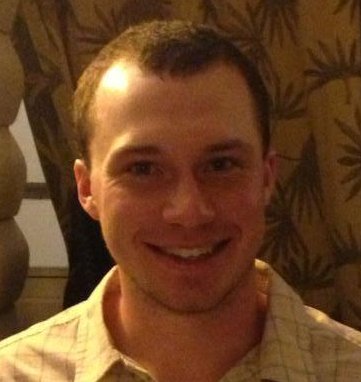 Profile: Eddie Lockhart
IT administrators that don't have the ball rolling on a Windows 10 upgrade for their companies might be haunted by Will Smith's voice reading Raphael de la Ghetto's poem in The Fresh Prince of Bel Air: "Tick tock clock, the clock is...
---
May 13, 2016 9:30 AM
The converged and hyper-converged infrastructure markets have gotten a lot of lip service lately, especially with respect to supporting VDI deployments. There are several reasons
---