---
December 5, 2016 5:26 PM
The long tail is a concept popularized in the early 2000s by writer Chris Anderson, who first used the term in an eponymous Wired magazine story. Simply put, the long tail concentrates on the tail end of certain statistical...
November 25, 2016 12:23 PM
Anybody who follows this blog knows I turn regularly to Sergey Tkachenko's Winaero.com site for news and the occasional admin tool. I've been aware of his free (donationware, actually) Winaero Tweaker for some time, but never dug into it...
---
November 23, 2016 5:10 PM
This will be the first in a multi-part series on free or low-cost tools worth adopting for Windows desktop admins. Here, we take a look at two free tools for Windows file management: WinDirStat and
---
October 24, 2016 4:24 PM
As part of its latest earnings report, MS reported on October 20 that for Q1 F72017 (Jul-Sep, 2016) there were 47 million active Xbox Live users. This number interests me, because it suggests how many...
---
September 28, 2016 11:10 AM
On Monday, September 26, during the first day of its Ignite conference, Microsoft officials disclosed that Windows 10 now runs on 400 million active devices. Thanks to Mary Jo Foley sharing this news, I can...
---
September 19, 2016 10:06 AM
I found myself embroiled in a discussion on TenForums.com recently, wherein I dug into 802.11n sufficiently to confirm my recollection that newer implementations are dual band. That is, they can communicate wirelessly at either 2.4 or 5 GHz, depending on configuration. After this discussion, I...
---
September 6, 2016 11:58 AM
Rooting around for a good way to view current drive letter associations at the command line this weekend, I stumbled across command line access to the Windows Management Interface, aka WMI. Known as WMIC (the WMI command-line utility) it delivers access to and control over all kinds of Windows...
---
September 6, 2016 9:00 AM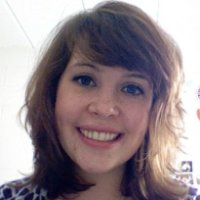 Profile: Margaret Jones
Storage is a critical part of a successful VDI deployment; most IT administrators already know this. There are many different reasons VDI can fail, but one of the most persistent -- pun intended -- is unhappy users. VDI can make users unhappy if it's buggy, laggy or slow, and the right...
---
September 3, 2016 11:53 AM
Around the beginning of each month I look at what's happening with Windows marketshare. Courtesy of TenForums poster Lehnerus2000, I show activity for July and August with a pair of vertical bar graphs...
---
August 29, 2016 10:12 AM
Last February, DoD Deputy Secretary Bob Work issued a directive for Windows 10 migration in 12 months. Essentially, unless a waiver is granted, all DoD Windows clients should run Windows 10 by February 2017. Alas, it now looks like a US DoD...
---