---
August 8, 2018 11:13 AM
I follow the news at TenForums.com. Among other things, it keeps me up with new Insider Preview releases. It also cover updates and changes in Windows-World. This morning I saw a interesting headline in its News Forum. It reads  


RSS Feed

Email a friend
July 30, 2018 10:37 AM
Sometimes, the march of progress can be both rewarding and infuriating, where Windows 10 is concerned. Case in point: a series of failed upgrades on my Dell Venue Pro 11 recently turned into a clean install. I switched from a default disk layout with the WinRE partition first, to MS's preferred...
---
July 27, 2018 12:02 PM
I just clean-installed Windows 10 1803 on one of my test machines. In that install's wake, I found myself unable to RDP into that machine. "Oho!" I thought to myself "I bet the network is set Public, not Private." Although my presumption was correct, I had trouble figuring out how to make that...
---
July 25, 2018 4:56 PM
Found myself in a bit of a pickle yesterday. Downloaded the 1803 ISO using the Windows ISO Download Tool from HeiDoc.Net. Quickly learned that it includes 13 different Windows...
---
July 13, 2018 11:18 AM
I've been working long half-days since last weekend, on the road in the DC area. I've been gone long enough now to really, really miss my home office setup. After writing a couple of white papers, 5 blog posts, and dealing with email and surfing, I've identified important personal productivity...
---
April 17, 2018 12:21 PM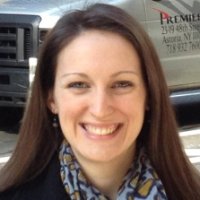 Profile: Alyssa Provazza
[UPDATE: Microsoft on April 24 released the next preview build of Windows Server 2019, which includes RDSH. "Because of a bug, the RDSH role...
---
February 6, 2018 8:28 PM
I usually post my blogs on Mon-Wed-Fri. This week is a little different. Instead of blogging, writing and working as usual, I've been trying to get my Surface Pro 3 up and running. It seems it was belatedly bit by the firmware update for Spectre that MS released on January 5. Starting over the...
---
February 2, 2018 12:56 PM
How about that? According to Statcounter, the global population of Internet users now supports more Window 10 than 7 users. This is a major inflection point in the curve of adoption and use...
---
June 12, 2017 11:00 AM
The acronym DMT stands for Dual Monitor Tools. But this freeware Windows package handily manages PCs with two or more monitors installed. It's the brainchild of developer Gerald Evans, and available for free from Sourceforge. Once its...
---
June 2, 2017 10:16 AM
I hang out on TenForums.com, to keep up with Windows news, technical developments, and troubleshooting tips and techniques. I also do what I can to give back to the community by responding to posts and questions there. This morning, something popped up that I hadn't faced before. A user asked "How...
---