---
September 21, 2018 1:02 PM
Yesterday, September 20, MS issued yet another Cumulative Update for Windows 10. Why do I call it that, listed only as "Update" in Update History? The Win10 Build number changes from 17134.286 to 17135.319 post-install. By definition, any update that ups the Build designation counts as a cumulative...
September 20, 2018 6:02 PM
Last week, I posted news about the pending deprecation of Disk Cleanup, aka cleanmgr.exe. I'm still not sure that the program is really going to vanish from Windows 10. But if it does, I've...
---
September 10, 2018 5:32 PM
I don't often write about Insider Preview stuff in this blog because it mostly focuses on production Windows. But every now and then, something comes up that cries out for coverage. This time, it's an incredibly gutsy, quick, and proactive maneuver from Macrium. The latest Windows 10 Skipahead...
---
September 7, 2018 5:59 PM
I've belonged to the Insider Program for Windows 10 since it kicked off in October 2014. In the intervening 47 months, I've installed or upgraded Windows 10 hundreds to over a thousand times. Along the way, I've learned a few things about what to do right after you perform a Windows 10...
---
August 8, 2018 11:13 AM
I follow the news at TenForums.com. Among other things, it keeps me up with new Insider Preview releases. It also cover updates and changes in Windows-World. This morning I saw a interesting headline in its News Forum. It reads  
---
July 30, 2018 10:37 AM
Sometimes, the march of progress can be both rewarding and infuriating, where Windows 10 is concerned. Case in point: a series of failed upgrades on my Dell Venue Pro 11 recently turned into a clean install. I switched from a default disk layout with the WinRE partition first, to MS's preferred...
---
July 27, 2018 12:02 PM
I just clean-installed Windows 10 1803 on one of my test machines. In that install's wake, I found myself unable to RDP into that machine. "Oho!" I thought to myself "I bet the network is set Public, not Private." Although my presumption was correct, I had trouble figuring out how to make that...
---
July 25, 2018 4:56 PM
Found myself in a bit of a pickle yesterday. Downloaded the 1803 ISO using the Windows ISO Download Tool from HeiDoc.Net. Quickly learned that it includes 13 different Windows...
---
July 13, 2018 11:18 AM
I've been working long half-days since last weekend, on the road in the DC area. I've been gone long enough now to really, really miss my home office setup. After writing a couple of white papers, 5 blog posts, and dealing with email and surfing, I've identified important personal productivity...
---
April 17, 2018 12:21 PM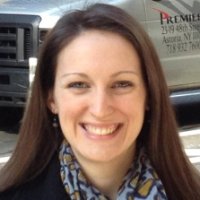 Profile: Alyssa Provazza
[UPDATE: Microsoft on April 24 released the next preview build of Windows Server 2019, which includes RDSH. "Because of a bug, the RDSH role...
---