---
November 9, 2016 10:04 AM
Windows 10
,
Windows Update Management
Yesterday, the latest Cumulative Update for Windows 10 Current Branch, KB 3200970 appeared. After installing that item, cleanmgr.exe reports that the 3.99 TB cleanup continues. I first reported this on October 12 after KB3194798 appeared, and it's back!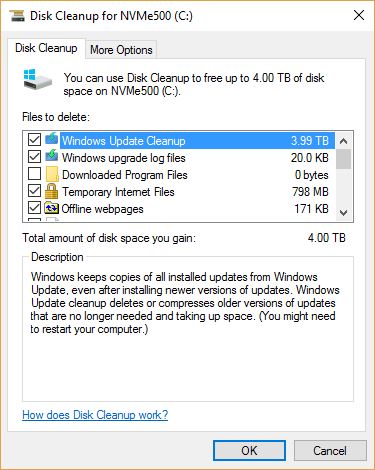 It's such a neat trick to clean up 3.99 TB from a smaller drive that MS is doing it again!
What's Up With 3.99 TB Cleanup Continues?
The same behavior I observed in the previous cleanup continues in this one. Disk Cleanup runs a long time (about 25 minutes on average across my half-dozen CB machines). It requires a reboot to fully flush the actual update files involved. And again, disk space recovered averages around 1.4 GB.
I'm not exactly sure what's going on inside the Cumulative Update file itself. Presumably, some hard-linked element is pretty pervasive in the OS file hierarchy. Given the way cumulative updates work, it's undoubtedly the same file that originally provoked this cleanup behavior. When the Unified Update Platform (UUP) gets rolled into the CB, this effect should disappear. That's because UUP downloads update elements in Cumulative Updates once, and only once. But until this new feature appears in the CB version of Windows 10, this giant cleanup will continue.
November 7, 2016 1:34 PM
SHARE
,
Windows 10
The UK website, The Register, has thoughtfully consolidated Windows 10 marketshare numbers from my favorite sources. They report that Windows 10 growth appears as flat as a board for the just-ended calendar quarter. In looking for explanations for what makes Win10 marketshare flat in Q316, look no further than the end of the free upgrade on July 29.
Here's a telling table of results from The Register's 11/2 article entitled "Windows 10 market share stalls after free upgrade offer ends:"

The values do vary, but the trend is undeniably flat across all sources.
[Source: TheRegister, 11/2/16]
Who Says Win10 Marketshare Flat in Q316?
The Register turned to three of my very favorite sources for OS marketshare data in compiling this table, so I'm happy to grant some credence to the results they present:
NetMarketShare.com aggregates web traffic from ~40,000 affiliated websites, and counts ~160M unique visits per month. While they can't truly represent the entire globe (mostly the more-networked parts, actually) they offer a useful approximation.
Analytics.usa.gov is more narrow and captures client/user agent info only from browsers that visit the US Government's thousands of websites. It's always a bit more leading-edge, because the USA is farthest down the Windows 10 adoption trail.
StatCounter is a web traffic analysis tool that offers both free and for-a-fee tracking services. Based in Dublin, the company claims to represent three percent of all global websites (that's 33M websites, based on current Internet Live Stats values).
Though values do differ between NetMarketShare and StatCounter, they are in the same ballpark. More important they show only negligible growth month-over-month for the previous quarter. (Even a slight decline, according to NetMarketShare).
Apparently, Windows 10 has hit the wall. In the absence of the free promotion, it does indeed appear stalled. Whether this is a temporary lull while the market catches its breath or a major future vexation for MS, only time will tell.
[Note: here's a shout out to VIP Member lehnerus2000 at TenForums.com, whose 11/5 post brought The Register's story to my attention. Thanks!]
---
November 4, 2016 1:32 PM
Windows 10
,
Windows Update Management
Yesterday, Microsoft unleashed Windows 10 Insider Preview build number 14959. Usually I don't cover previews here, because they sit at the bleeding or leading edge of Win10 technology. But a new feature in this build warrants mention. That feature is the Unified Update Platform, or UUP: it downsizes cumulative downloads and upgrades. A 11/3 Windows Experience blog post describes them as "differential downloads." Basically, the unified update platform reduces update complexity … and update size.
Here are some details from that blog post:
We have converged technologies in our build and publishing systems to enable differential downloads for all devices built on the Mobile and PC OS. A differential download package contains only the changes that have been made since the last time you updated your device, rather than a full build. As we rollout UUP, this will eventually be impactful for PCs where users can expect their download size to decrease by approximately 35% when going from one major update of Windows to another. We're working on this now with the goal of supporting this for feature updates after the Windows 10 Creators Update; Insiders will see this sooner.
What Does the Unified Update Platform Do?
Update checking is revamped with UUP. Data volume is cut, and processing on target devices (especially mobile ones) reduced. With UUP, asking for updates means checking for new items not yet applied. Only missing updates are assembled and downloaded. And with WU handling more processing, update checks complete more quickly. In terms of look and feel, WU looks unaltered. But behind-the-scenes optimizations make it faster and more efficient.
That's the promise, anyway. Once UUP it begins rolling out we'll know more. And by the time next Spring's Redstone 2/Creator's Build is unleashed in March, 2017, we'll know what's what. Warning! If recent issues with WU continue, there could be a few bumps for Insiders along the way. That's what makes Windows-watching such an interesting sport!
---
November 2, 2016 10:38 AM
Windows 10
,
Windows Update Management
I guess it figures. No sooner do I post a blog questioning the10 stability of Windows 10's Current Branch does Windows guru Woody Leonhard declare that the OS is ready for prime time. In fact, the title of his 10/28 InfoWorld story reads Windows 10 Anniversary Update: Finally ready for prime time. Let me explain the reasoning why Woody Leonhard blesses KB3197954, then add some commentary.
How Come Woody Leonhard Blesses KB3197954?
Woody's stance on the current state of Windows 10 AU is nicely summarized in the first paragraphs of his story. I reproduce them verbatim:
It took nine cumulative updates and more than 12 weeks, but the latest version of the Windows 10 Anniversary Update seems good to go. I've converted my production Win10 Fall Update (version 1511) systems to 1607 and recommend you do the same. For those of you who used the wushowhide trick to block the upgrade to 1607, now's a good time to go back and "unhide" the update.

Why the optimism? Microsoft has finally fixed most (although not all) of the myriad problems that appeared in the original Aug. 2 release.
Sure, Woody gives the Devil his due and gracefully concedes that most but not all of the reported problems with Win10 AU are fixed. But he now asserts that it's safe enough for him to upgrade his machines. That probably means they're safe enough for you, too.
A Safer, Sounder Upgrade Strategy
If your Win10 PCs don't fall prey to potential problems the upgrade should go swimmingly. But these problems include black screens, OS freezes, and Windows update issues. They also encompass driver difficulties with USB, graphics, touch pads or mice and keyboards, and so forth. FWIW, of the 8 machines I babysit regularly, I've had intermittent trouble on exactly two of them. One of those is a test machine running the Insider Preview (which is deliberately asking for trouble). The other is an older machine with borderline hardware compatibility issues (another invitation to trouble).
I do think there remains some potential for  encountering trouble during the upgrade (such as failing to complete successfully), or afterward (such as freezing, performance issues, or device/driver problems). Even so, I'm inclined to agree with Woody's assessment. But then, I'm not afraid to roll up my sleeves and start troubleshooting when things get wonky.
Here's a tip for those in doubt of successful outcomes who are inclined to give  it a try anyway. Make an image backup and a recovery disk before you start the upgrade. If things don't finish or you hit vexing snags after the upgrade, boot to the recovery disk. Then, you can roll back to the pre-upgrade image with ease. Using Windows Backup on a typical PC takes up to half an hour; 15 minutes for Acronis True Image 2017, or 3-5 minutes for Macrium Reflect. While most upgrades should go swimmingly, you'll have a viable (and not too time-intensive) fallback strategy to get your PCs working again if they don't.
---
October 31, 2016 2:28 PM
Windows 10
,
Windows Updates
Three Windows 10 release branches unfolded since the OS made its debut in July, 2015. Recent events and issues have me pondering this proposition: "Current Branch or Extended Beta?" Let me explain, first with some history, then with some recent observations.
First the history part. At present, there are three primary branches in the "servicing options" tree:
the most current branch, aka Current Branch (CB) now on version 1607
the Current Branch for Business (CBB) now on version 1511 (November 2015)
the Long-Term Servicing Branch (LTSB), still on version 1507 (RTM)
End-users/consumers follow the CB, where they suffer the slings and arrows of current/bleeding-edge release issues. Business users follow the CBB, and are somewhat insulated from those projectile weapons. The LTSB aims at situations where stability is the end-all and be-all. This means kiosks, factory floor systems, nuclear power plants, and the like. In short, LTSB is for places where "If it ain't broke, don't fix it" rules supreme. It's also where a corollary has emerged "If it ain't broke, don't update it, either."
Whence That Proposition: Current Branch or Extended Beta?
Lately in the wake of the Anniversary Update on August 2, 2016, I've observed lots of CB users complaining about Windows 10 1607 and its follow on cumulative updates (9 of them, starting on August 2). I've also spent two-plus hours every day for the past 5 weeks helping out on line at TenForums.com. There, I've seen numerous users wax wroth and eloquent on these and other issues:
Difficulties installing AU and subsequent Cumulative Updates
Related issues with Windows Update problems and failures
Profound and vexing issues with Windows 10 freezing up and becoming nonresponsive
Booting to a black screen instead of a desktop
Serious driver issues with audio, printing, and video
I've also seen personal reports from dozens upon dozens of TenForums members and visitors claiming they they're rolling back. That is, they're reverting to Windows 7 (mostly), Windows 8 or 8.1 (only a few), or earlier versions of Windows 10 (the remainder). They're doing do because problems that prove too intractable or time-consuming to fix on the Current Branch simply don't exist on earlier versions.
Hence the Proposition…
It all has me wondering if MS might not be assuming that because such business as has upgraded to Windows 10 is hanging back on the CBB, it's OK to use the end-users and consumers on the Current Branch as guinea pigs. That is why I think "Current Branch or Extended Beta" could explain a lot of what I've been seeing and hearing recently. Perhaps this is too cynical, and MS really seeks a stable leading edge OS environment. But it's indisputable that they have averaged three cumulative updates per month since August. It's also indisputable that some of these updates have included hurry-up fixes to issues introduced by their predecessors.
My fervent resulting wish is for MS to slow down the pace of releases, and spend more time compatibility testing them. We've got a new Preview level that anticipates the Current Branch (I'm running it on my Surface Pro 3, in fact). Why not spend more time unkinking updates there before dropping releases into the Current Branch itself? This lowers the troubleshooting burden for non-professionals in the end-user and consumer communities. It might also repair some of the damage to Win10's reputation that Microsoft has foisted it upon itself recently. Hello? I only hope somebody at MS is listening…
---
October 28, 2016 10:37 AM
Windows 10
,
windows installer
There's been a persistent problem with recent Windows 10 releases in the Current (1607, into build 143xx) and Insider (into build 149xx) source trees. After installing an upgrade, elements of Windows.old resist removal, even with Disk Cleanup. Upon further inspection — as documented in this 10/15/2015  post — special maneuvers are needed. That means a boot to an alternate OS image and manual deletion at the command line. For some reason, the upgraded Windows environment runs drivers from Windows.old. Fortunately, there's a cleaner for that. The Windows.old Cleanup Tool available at CNet's Download.com makes booting into an alternate runtime unnecessary.
Compact and trivial to use, Delete Windows.old does the job.
What About the Windows.old Cleanup Tool?
According to CNet, a small software development company called Snailsuite built this tool. However, I can't find much information about them. That said, details from the properties file for the "delete windows.old.exe" provide some context. They say the language is Chinese, and product name and copyright fields include Chinese glyphs.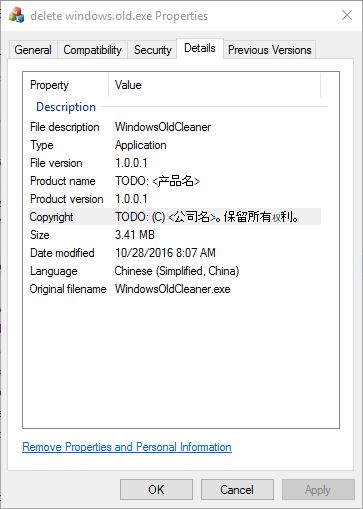 Reassuringly, VirusTotal gives the file a clean bill of health (with a detection ratio of 0/56, the best outcome possible). That's why I'm not worried about grabbing and using this tool. It's simple, straightforward, and does the job. What more could one ask of a one-trick pony utility? It does take a long time to complete a full-blown cleanup, though, so I'd leave it for situations where normal cleanup techniques don't result in a total scrubdown. As they say on the Internet, YMMV (your mileage may vary)!
---
October 27, 2016 10:12 AM
Windows 10
,
Windows Update Management
Microsoft's handling of updates has changed since the days of Windows 7. In that OS, users were presented with a slate of pending updates. Checkboxes next to each item let them select which ones they wanted, and which ones they didn't. In Windows 8 and 10 versions that is no longer possible using Windows Update. The new philosophy might be expressed as "all or nothing."  Fortunately, a pair of Windows Update alternatives helps savvy power users regain their power of choice.
Windows Update Alternatives #1: WUMT
WUMT stands for Windows Update MiniTool. It's the work of anonymous developer "Mr. X"  based in Mexico, who posted this tool in the Wilders Security Forums in 2013. I grabbed my copy from MajorGeeks. (They do a good job of tracking the most current releases of this tool; dated 9/30/2016). Here's what it looks like: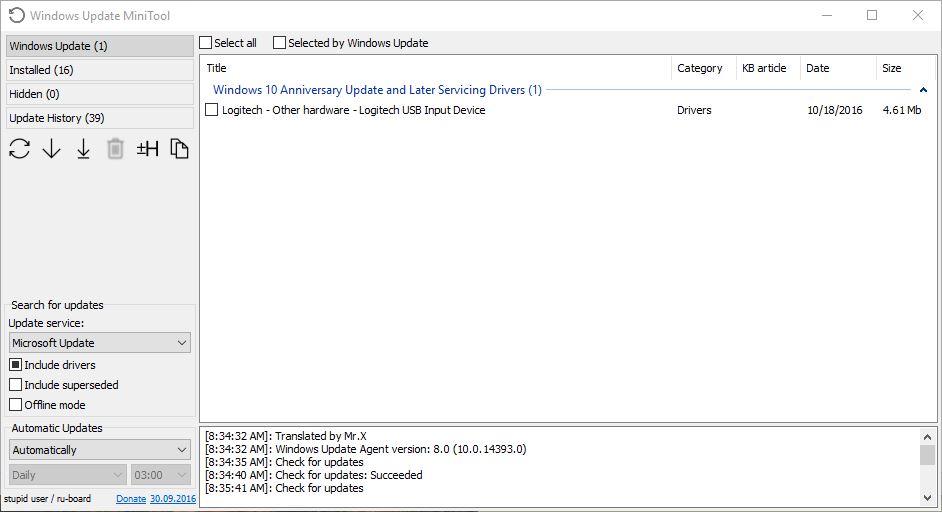 Notice the checkbox next to the lone item: lets you decide whether or not to download.
Unfortunately, I didn't take a screen cap on October 7, when the last batch of updates rolled out. Thus, no real Windows Update items are showing (all you see is a Logitech driver). But the presence of the checkbox to its left is what counts: this is how you select individual items (or not). A Hide control (the big letter H near the right side of the control bar below Update history) lets you hide updates you don't want.
WUMT offers three bonuses over standard Windows Update, IMO:
It usually does the job faster than the built-in utility.
It scans and offers new device drivers for the PC on which it's running.
It can access Microsoft Update, Windows Update and the Windows Store for updates.
The tool is good at recognizing drivers in need of updating. I'd rank it even with my previous favorite, Driver Update from Slimware Utilities, and ahead of my previous favorite, DriverAgent from eSupport.com. Because it's free (no annual subscription fee) I'm pleased to give it two thumbs up.
Windows Update Alternatives #2: WSUS Offline Update
WSUS Offline Update lets users request an update download for Windows or Office updates. They can fire it off at any time without maintaining ongoing Internet access. Thus, this tool is something of a "batch job" for grabbing updates. I found it through an article from the How-to Geek entitled "How to Fix Windows Update When It Gets Stuck."
Using the tool is simple. Identify the version of Windows you want updates for, select among some options, designate a target location for updates, and fire it off with the Start button. It is, however, limited to grabbing only Critical items. Unlike WUMT, this tool is not a complete replacement for Windows Update. You still need to access that service for non-critical updates. It doesn't do drivers, either. But it is easy to use, compact, and makes updates locally available in a variety of usable forms (it even builds ISO images for mounting and reuse).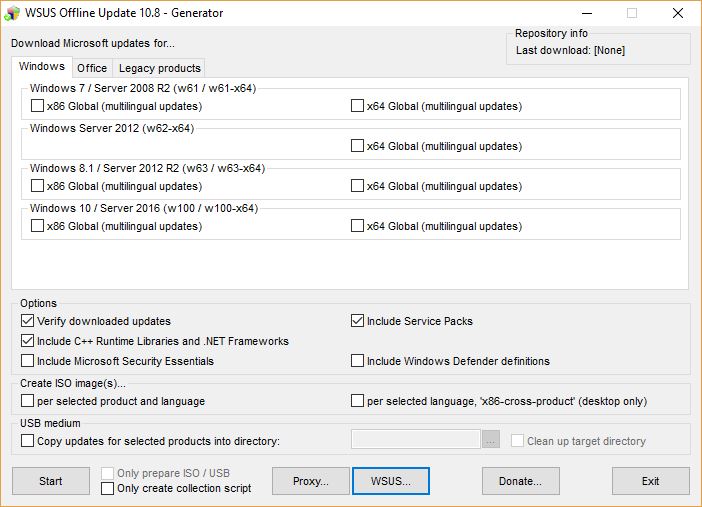 Identify the target OS, choose some options, and you're ready to rock'n'roll.
Given these alternatives, admins and power users can easily avoid Windows Update when trouble rears its ugly head. Based on recent issues with WU, it's probably a good idea to grab one or both of these tools soon.
---
October 24, 2016 4:24 PM
As part of its latest earnings report, MS reported on October 20 that for Q1 F72017 (Jul-Sep, 2016) there were 47 million active Xbox Live users. This number interests me, because it suggests how many of those that MS reports as active Windows 10 users fall under the Xbox umbrella. It's been just over a year since the Xbox started running Windows 10 instead of its own proprietary OS. Ever since, MS has been included those devices in its count of overall Windows 10 active users. Of course, this makes factoring out Xbox interesting. The company is still reporting the 400 million number, as follows:

On this 'By the Numbers' page, MS is still reporting the global device count at 400M.
After Factoring Out Xbox, What's Left?
Of course, now we know we should discount the total figure by somewhere around 50 million or so when factoring non-PC devices out. Windows phones still account for something, but by no means as much as the Xbox count. But that puts the numbers of PCs running Windows 10 somewhere in the 350M neighborhood. Assume for a moment that NetMarketShare's latest numbers accurately reflect global PC counts. Then, with Windows 10 at 22.53% at present, that puts Windows 7 users at 750 million devices or so. It also puts PCs running Windows 8, 8.1 and XP at about another 290 million. Other versions of Windows (Vista, and NT) account for another 20 million give or take.
The grand total for Windows PCs of all stripes would therefore fall around 1.41 billion all told. With the total number of PCs globally estimated to be over 2 billion by this year, MS comes up considerably lower than the active count from NetMarketShare at 70% in round numbers. NetMarketShare's analytics put that value at 90.85%.
I can't help but think that NetMarketShare is missing some significant portion of global traffic and thus also underestimating the total number of PC users world wide. If they're undercounting PCs, might they not be overcounting Microsoft's share as well? It's hard to say conclusively, but easy to wonder about out loud…
---
October 21, 2016 12:09 PM
Windows 10
,
Windows Update Management
Paul Thurrott reports this morning that the Windows 10 Anniversary Update (AU) is now running on a sizable majority for active users of the latest flagship version. In fact, Win10 AU zooms into majority status with 77 percent of all Windows 10-based PCs having upgraded. The progression of numbers has been dramatic since its release on August 2.  Some 16.2 percent upgraded by late August, with 35.5 percent by the end of September, and 77 percent right now.
The stretched out uptake comes in part because MS did not roll out the AU to all users through Windows update immediately. Thurrott speculates, in fact, that MS deliberately slowed the pace to provide time to diagnose and fix various problems it manifested. But with uptake now over three-quarters of active users on the Current Branch, he goes on to speculate further that:
the AU will be "fully deployed by the end of November"
"the problems are finally behind us," meaning that webcam, OS hangs and freezes, and other issues are now mostly fixed
Win10 AU Zooms Into Majority Status Does NOT Mean "Mostly Fixed"
I've been hanging out on TenForums quite a bit for the past month, trying to gauge the current state of the Anniversary Update. Unlike Thurrott, I am not yet convinced that the undeniable issues with this release are "mostly fixed." Indeed, an unusual number of cumulative updates show since the AU appeared. From the MS Support listing for Updates for Windows 10 Version 1607 , there are 8 such updates:
October 11, 2016—KB3194798 (OS Build 14393.321)
September 29, 2016 — KB3194496 (OS Builds 14393.222) 
September 20, 2016 — KB3193494 (OS Builds 14393.187 and 14393.189) 
September 13, 2016 — KB3189866 (OS Builds 14393.187 and 14393.189)
August 31, 2016 — KB3176938 (OS Build 14393.105)
August 23, 2016 — KB3176934 (OS Build 14393.82)
August 9, 2016 — KB3176495 (OS Build 14393.51)
August 2, 2016 — KB3176929 (OS Build 14393.10)
Users at TenForums report issues installing many of these (and other) Windows 10 updates. Sometimes, manual downloads from the Update Catalog overcome Windows Update service ills. Sometimes, they don't. And sometimes, Windows Update itself goes wonky. Numerous users report problems getting Windows Update to work normally after install problems occur. Lately, the issue with Windows freezes has declined in frequency. But numerous users still report freezes, and are being forced to roll back to the 1511 version to restore their PCs to working order.
The number and frequency of cumulative updates also indicates — IMO — that issues keep popping up. The traffic on TenForums makes this assertion more credible, too. There's been a raft of rants, complaints, and grumbling that matches or exceeds anything I've seen since Windows 8 appeared. That's not something that MS wants!
---
October 19, 2016 9:46 AM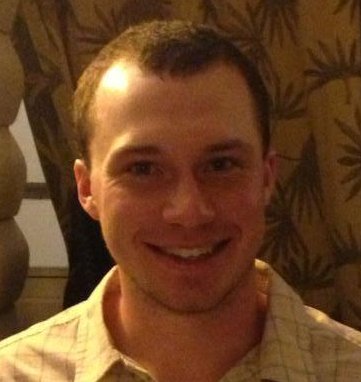 Profile: Eddie Lockhart
Biometrics
,
microsoft windows 10
,
Windows 10
,
Windows Security
In the hit 90s animated TV show Hey Arnold!, Arnold's neighbor Mr. Hyunh becomes an unlikely country star with his song "Simple Things." He sang about the simple things he likes about life — rain, spring, spicy chicken wings – but he might as well have written the tune about Windows desktop security.
Windows administrators may stay up at night worrying about complex attacks hackers are concocting, but what they really need to focus on is the basics. Sophisticated attacks exist, but attackers could also just steal passwords.
Something as simple as bad passwords can be a gateway to infiltrate Windows. That's why IT should set length and complexity standards, and require users to change passwords periodically. They should also consider multi-factor authentication such as Windows Hello in Windows 10. This biometric authentication tool allows users to log in by scanning their fingerprints, irises or face.
Admins also must prevent users from accessing unapproved information and limit what they can do with certain data. The Windows 10 Anniversary Update helps IT do just that with Windows Information Protection (WIP), formerly known as Enterprise Data Protection. WIP uses what Microsoft calls enlightened apps to differentiate between personal and business data in Windows 10. Admins can also choose which applications can access what data and prevent users from performing tasks such as copying and pasting business data into unapproved apps.
It is also important to make sure security patches and antivirus software are up to date on every device, as well as encrypt all devices in the organization. Otherwise, if a user loses a device or it gets stolen, it's easy for someone to access company data because the device password is the only line of defense. Finally, IT should invest in a Windows logging or monitoring tool to see which users might be opening up vulnerabilities.
Any Windows admins losing sleep over security should use Mr. Hyunh's crooning as a lullaby and remember that it's the seemingly trivial — summer breeze, 16 cans of peas and a two-speed window fan — that make him happy. It's the little things that are most likely to come back and haunt Windows security, too.
---