Jan 3 2014 12:57PM GMT

Profile: Ed Tittel
Thanks to Brad Sams at Neowin and Ron G (Editor-in-Chief) at WinBeta, I just learned this morning that MS is building its latest Surface Pro 2 tablets with Intel i5 4300U processors, instead of the 4200U models featured in their first batch of machines initially released in late October 2013. The older model clocks at 1.6 Ghz with a "Max Turbo" frequency of 2.6 GHz (i5-4200U ARK page), while the newer model clocks at 1.9 GHz with Max Turbo at 2.9 GHx (i5-4300U ARK page). That's about 18% more oomph, which probably isn't enough for most users to notice. Also, Graphics Max Dynamic Frequency for the 4300U is 1.1 GHz, where the 4200U is 1 GHz, a 10% bump. Otherwise, there's no real difference between those two parts, in terms of cores, threads, cache, memory capacity, and so forth.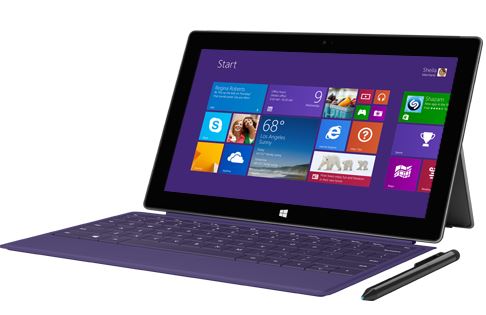 Does a modest CPU upgrade indicate that Surface Pro 2 sales are better than expected, so MS had to switch to a new part? Or is it a form of expiation for recent firmware woes?
WinBeta reached out to Microsoft to inquire about this change, first reported on machines returned for exchange to the company in the wake of last month's flawed firmware update for the Surface Pro 2. They report hearing from a Microsoft spokesperson "…that small changes to internal components do take place over the lifetime of the product…in order to ensure that the product experience remains excellent." That firmware update still hasn't appeared, despite MS's decision to pull the change after users reported issues with installation of the update and with sharply reduced battery life in the wake of some successful installs. However, the latest rumors indicate that a new firmware version probably won't be released until Patch Tuesday for January, which occurs on the 14th of this month.