Dec 21 2018 12:19PM GMT

Profile: Ed Tittel
Tags:
A few weeks ago, I got an offer from a Logitech pop-up for a program named Logitech Options. I've been using Logitech mice since the 1990s, and have long been a fan of their various widgets. Figured I to myself "let's give it a try."  Thus, I downloaded and installed the app without too much thought or reflection. The install process went swimmingly, and caused no visible issues. But I shoulda read the fine print, as the old saying goes. Over time, I realized that Logitech Options prove unnecessary on my PC. It does nothing because it's incompatible with my M325c mouse and its Unifying receiver. In fact, here's what I saw when I finally ran the program: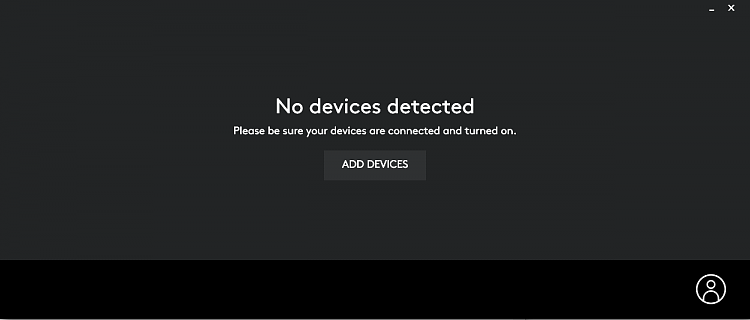 Lights on, but nobody home. Logitech Options doesn't see my transceiver or mouse!
Learning Logitech Options Prove Unnecessary
As is often the case when I hit a Win10 snag, I turned to TenForums.com, where I posted my observations to this thread there "Latest Logitech Options Software." It turns out that I should've read the "Works with these products" pop-up on the download page for Logitech Options before installing same. My M325c mouse, as you may have already guessed, appears nowhere on that list. The software detects no devices on my PC for the best of reasons. As it happens, the devices I use aren't among the devices it can handle. Oops!
Getting rid of Logitech Options turned out to be easier than I thought. Given that it's a UWP app, I thought I might have to research and run some PowerShell commands to make it disappear. Not so. I was able to use Revo Uninstaller to get rid of it. Noticing that my SetPoint Software did not spring back into action or availability after Logitech Options was removed, I read the fine print for it, too. Turns out I don't need that software, either. (See the "When you don't need SetPoint" section for those details.) So I removed it as well.
I'm happy to report that my Win10 install is now two (unneeded) applications lighter, and that my M325c mouse continues working as well as ever.  Just because the vendor makes driver or special use software available doesn't mean you need to install and/or (not) use it. Live and learn, my friends!