Feb 5 2014 10:42AM GMT

Profile: Ed Tittel
I recently wrote an article with my old buddy Earl Follis for SearchVirtualDesktop entitled "Vendor options for VDI deployment — sans Microsoft." In response, Rick Mack, an SME at Dell based in Australia was kind enough to remind me that I'd left one very important product out of the mix — namely, Dell's capable and redoubtable vWorkspace product.
Indeed vWorkspace has a lot of useful and important characteristics necessary for a VDI or terminal server solution to endear itself to enterprise and business users. In particular it aims to provide effective access to computing resources whenever and wherever they're needed, without imposing too much complexity on the users, and without taxing corporate coffers overmuch to provide usable tools and technologies.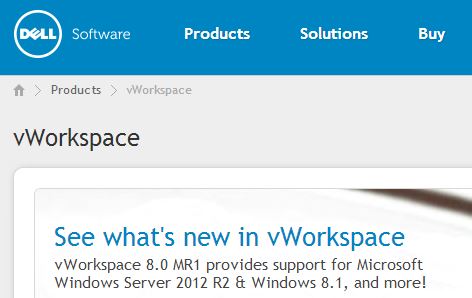 Turns out that Dell vWorkspace hits the sweet spot between user access plus ease of use versus overall cost and complexity.
In particular, I liked Rick's admonition to "Do your research properly, get your facts right, and give credit where credit is due. Otherwise you're just adding to a bunch of useless marketing that could be best described as a biased piece of disinformation." This is the real problem with any quick survey of a general market category or niche. That's why I'm always glad to learn about products or platforms I might have overlooked in putting a story together, or in reporting on "what's out there" in some particular area of the IT, technology, or certification landscape.
I'm especially grateful that he took the time to share his superior knowledge of the overall landscape and some of its denizens with me, and to help me see a bigger and hopefully better picture of the world I attempted to portray than I could see on my own. That's why all feedback is always welcome, and all input gratefully accepted. Please keep those comments and emails coming: my work (and the information and occasional insight you might glean therefrom) can only improve as a result.