---
---
---
June 20, 2018 1:24 PM
Sticky notes
,
Windows 10
Slowly but surely, I'm learning to like the new Universal Windows Platform (aka Microsoft Store) version of Sticky Notes in Windows 10. I've learned to right click on its entry in the Taskbar to make it disappear from the desktop when I'm not using it. But otherwise, it's a pretty handy (and...
---
June 18, 2018 4:20 PM
Device drivers
,
Hardware Drivers
,
Windows 10
Over the years I've written repeatedly about a terrrific tool from ace developers Kannan Ramanathan and Teddy Zhang. It's called DriverStore Explorer, also known by its executable name: RAPR.exe. A few years back this open source project moved from Microsoft's CodePlex to
---
---
June 13, 2018 11:00 AM
Keyboard Shortcuts
,
MS Sysprep
,
Sysprep
,
Windows 10
When it comes to building custom Windows images, few tools are as helpful as Microsoft's venerable System Preparation Tool. Usually known as "Sysprep," this tool works with a variety of other elements from the Microsoft Assessment and Deployment Kit (
---
June 11, 2018 12:35 PM
Device drivers
,
Troubleshooting
,
Windows 10
I've chased down a strange sequence of clues over the past few days to finally resolve an odd device driver issue. The reason I say the device driver issue is odd stems from its origin. It followed in the wake of a recent Security Update for the Adobe Flash Player. "I don't see that a device was...
---
June 8, 2018 2:20 PM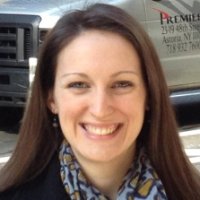 Profile: Alyssa Provazza
cloud
,
DaaS
,
Desktop virtualization
,
Desktop Virtualization Implementation
,
End user security
,
survey
,
VDI
Several factors have slowed new on-premises VDI adoption, and VDI vendors are forced to shift their strategies as a result. VDI projects in the design, pilot and rollout stages make up a tiny portion of VDI environments, and they have decreased over the past year, according to the State of the...
---
June 8, 2018 12:23 PM
Display Attribute
,
Screen display
,
Windows 10
Here's something freaky about Win10 that seemingly comes up more often by accident than by design. Based on periodic OMG posts on TenForums and answers.Microsoft, and my own experience, it strikes from time to time. It rests on a three-key sequence: Ctrl, Winkey  and the letter "C." Struck...
---