---
April 30, 2018 5:25 PM
Application portability
,
Windows 10
If you tune into PortableApps.com, you'll find a free, open source project. It specializes in permitting users to build portable custom suites of apps and applications. Instead of having to install programs on specific machines, you can access such programs from various location. These incluee a...
---
April 25, 2018 3:13 PM
Setup and deployment
,
Windows 10
Imagine my surprise upon stumbling across mention of a new Window 10 edition yesterday. An alert installer named Lucan found it in the latest Skip Ahead Insider Preview (Build 17650). That's how I cobbled my headline -- "Skippy...
---
April 23, 2018 11:19 AM
nickname
,
Windows 10
For some reason, lots of people -- including me -- take pleasure from following the procession of Windows 10 release names. That's why I jumped all over a Neowin.net news item today. It's entitled "
---
April 20, 2018 1:46 PM
MS Office
,
Troubleshooting
,
Windows 10
God Mode is a nickname for a special folder in Windows. God Mode is not built into Windows, and requires some modest effort to create. For instructions about this, see my
---
April 17, 2018 12:21 PM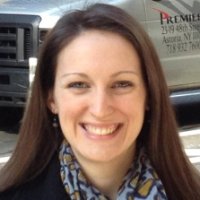 Profile: Alyssa Provazza
[UPDATE: Microsoft on April 24 released the next preview build of Windows Server 2019, which includes RDSH. "Because of a bug, the RDSH role...
---
April 16, 2018 1:19 PM
Recovery Drive
,
Troubleshooting
,
Windows 10
The built-in Windows facility to create a recovery drive can be a real life-saver. Simply type "recovery" into the Windows 10 search menu to fire this up. But sometimes, when you try to create such a recovery drive the process may fail en route to completion. In such cases an error message like...
---
April 13, 2018 10:07 PM
firmware update
,
Troubleshooting
,
Windows 10
So, I've got this Dell Venue Pro 11 7130 hybrid tablet. It's a pretty nice little machine, actually. If memory serves I bought it in 2013, so it's an older tablet. The recent Spectre/Meltdown firmware updates made it a bit wonky, though. It won't restart normally. I have to yank the battery and...
---
April 11, 2018 10:36 AM
USB device not recognzed
,
USB devices
,
Windows 10
OK, so I'm poking around in Device Manager yesterday researching an NVMe issue. What do I spy, with my little eye? The dreaded "Other Devices" category, with the "Unknown device" beneath it (see screencap below). Because I know a little bit about this kind of stuff, my next move is to click on the...
---
April 9, 2018 5:29 PM
File
,
File management
,
Windows 10
Late last week, Craig Wittenberg released source code for a slightly updated version of the old Windows File Manager on Github. "How old?" you ask. According to Tom Warren at
---