---
January 31, 2018 9:07 AM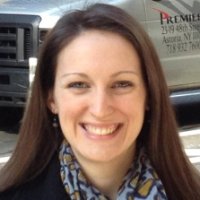 Profile: Alyssa Provazza
Amazon
,
Dell
,
Thin client
,
VDI
,
VMware
,
Windows 10
This special issue of Access highlights end-user computing projects that took unique approaches to tackling challenges around desktop and application delivery. We recognize two organizations for their innovative initiatives that improved productivity for end users and simplified...
January 29, 2018 10:40 AM
Windows 10
In an ongoing saga of reboot and instability issues, MS jumps into Spectre updates with a new patch, KB4078130. It's available only from the Microsoft Update Catalog. Download and apply it only on systems that have gone...
---
January 26, 2018 4:02 PM
Deployment
,
Sysprep
,
Windows 10
When creating a generic image for Windows deployment, it may be desirable to skip over the product key when preparing that image. This is usually handled through the agency of an unattend.xml file. This happens during the

1 Comment

RSS Feed

Email a friend
---
January 24, 2018 12:37 PM
security breach
,
Windows 10
Until Monday, prevailing wisdom on Spectre-related microcode patches for Intel CPUs was "Patch ASAP!" For most owners of such gear, this meant "Patch as soon as your OEM or motherboard vendor makes one available." No more. Intel has fielded numerous complaints from those who followed this advice,...
---
January 22, 2018 1:15 PM
Command line
,
Windows 10
An alert TenForums member reports seeing some "new" attributes show up in the help file for the attrib command. Next, numerous community members...
---
January 19, 2018 1:15 PM
Windows 10
,
windows installer
In Windows-speak, an upgrade repair install refers to upgrading a Windows installation to the version that's already running. This sounds like a waste of time, at first blush. But, consider that this replaces all OS files and device drivers, and rebuilds the registry from scratch. It also leaves...
---
January 17, 2018 12:56 PM
Deployment
,
MDT
,
Windows 10
Anybody who's worked the Microsoft Deployment Toolkit (MDT) know that it's all about the wizards. Lots of wizards (dozens, anyway), in fact. That's what makes a new, free PowerShell script called MDT PS Wizard attractive. The...
---
January 15, 2018 12:35 PM
Disk drives
,
Troubleshooting
,
Windows 10
In December, I found myself perplexed. I was unable to mount either of a pair of 4TB HGST hard disks on my production desktop. Over the weekend, I finally solved that problem, and learned to my chagrin that I'd shot myself in the foot. It turns out that these dual-drive docks I'd been using...
---
January 12, 2018 2:34 PM
Firmware
,
Troubleshooting
,
Windows 10
It's a sometimes scary world for Windows PC caretakers. That goes double when patching involves BIOS or firmware updates. That's been on for a week now, following the Specter and Meltdown vulnerabilities. First reported on January 2, related firmware updates have appeared since the day after that....
---
January 10, 2018 1:46 PM
Firmware
,
Windows 10
As I mentioned in a 1/5 blog post, major vulnerabilities for Intel and Amd processors emerged over the holidays. KB4056892 addresses them, at least in part. But running...
---