---
October 30, 2017 2:19 PM
Group Policy
,
Windows 10
In the latest Creators Update Releases (Versions 1703 and 1709) when opening Internet Explorer (IE), the program opens a second tab to tout the Edge browser. It makes a not-so-subtle advertisement but also sets the focus on that tab. When I open IE, it's because I want to use IE. So of course, I...
October 27, 2017 4:20 PM
Troubleshooting
,
Windows 10
For Build 17017 of the Insider Preview at least, and possibly for other recent Win10 builds or releases, a runtime error involving volsnap.sys may appear. These days, such errors are called "GSODs" because the screen that reports the problem is green. But I see reports of similar issues...
---
October 25, 2017 5:51 PM
virtualised system
,
Windows 10
It's been 5 years now that Windows has included built-in support for mounting ISO files within the OS itself. Imagine my suprise, then, when I double-clicked on a Windows 10 ISO file and wound up inside 7-zip instead this morning. It seems that other...
---
October 23, 2017 4:02 PM
Windows 10
As with previous Windows Upgrades, the Fall Creators Update aka Build 1709, is coming in what Microsoft calls a "phased rollout approach." In simple terms, this means if you leave the update to Microsoft, you'll get it when they think it's mature enough to install on your PC successfully. Of...
---
October 17, 2017 3:12 PM
upgrade
,
Windows 10
If Microsoft's usual release behavior holds true, Windows 10 Build 1709 appeared on Windows Update at 09:00AM PDT  today. I just accessed WU from one of my f Current Branch PCs, and it came up immediately through Settings. Now that Win10 Build 1709 unleashed is on, what should businesses and the...
---
---
October 13, 2017 2:33 PM
Symbol
,
Windows 10
A nice but subtle improvement will appear in the Fall Creators Update for Windows 10. Otherwise known as Build 1709, this release makes Windows Update log files more readable. Using the Get-WindowsUpdateLog PowerShell cmdlet, admins and power...
---
October 13, 2017 10:01 AM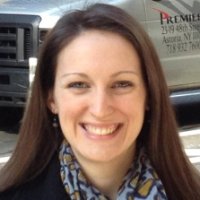 Profile: Alyssa Provazza
Cloud Computing
,
IT leadership
,
IT projects
,
Machine learning
,
Software
As organizations trumpet their digital transformation strategies, they talk of unifying workspaces, moving to the cloud and simplifying app delivery and management. It's all very forward thinking. But at the end of the day, many still rely on legacy hardware, software and processes. As the buzz...
---
October 11, 2017 4:17 PM
Windows 10
I've got a handful of mSATA SSDs sitting around my office. So, rather than barter them off, I've been finding ways to put them to work. In April, I purchased a couple of Sabrent USB 3.0 mSATA enclosures from Newegg for...
---
October 9, 2017 11:26 AM
Recovery
,
Windows 10
Recently, Macrium issued a new version of its excellent (and free) Reflect backup and restore utility. The major version number has now incremented from 6 to 7. As I write this blog post, in fact, the most current complete version number is...
---