---
August 30, 2017 2:32 PM
Beta Testing
,
Release management
,
Windows 10
Here's an interesting and counter-intuitive bit of Windows 10 news for you. As of  Build 16273, MS no longer includes known issues in its Insider Preview release info. That was the section I read first and foremost. It helped me decide if I wanted to update my test machines to the latest Fast Ring...
August 28, 2017 11:25 AM
32-bit (x86)
,
MS Office
Those who've followed Windows OSes and applications for the past decade know that the 64-bit takeover is history. Circa Windows 7's July 2009 release date, most new PCs were already 64-bit. Today, you must work to find and buy a 32-bit Windows PC running Windows 10. If you succeed, you've probably...
---
---
August 23, 2017 9:55 AM
CHKDSK
,
PowerShell cmdlets
,
Windows 10
In the latest Win10 versions, PowerShell replaces the command prompt (cmd.exe) in the Winkey-X pop-up menu. And it runs most command-line programs unaltered, including chkdsk. But PowerShell also offers alternative cmdlets (pronounced "command-lets") as well. In fact, the Win10 PowerShell Chkdsk...
---
---
August 16, 2017 3:04 PM
Administrative tools
,
Boot
,
Windows 10
,
Windows tools
The MS Diagnostics and Recovery Toolset (DaRT) 10 permits admins to diagnose and repair computers that won't boot, or have problems starting as usual. DaRT 10 can recover unusable end-user PCs. It can also diagnose probable causes for underlying issues, and repair unbootable or locked-out machines....
---
---
August 14, 2017 5:33 PM
Disk size
,
Disk space
,
Windows 10
One thing I sometimes think about is the difference between binary and decimal numbers. This difference can be particularly interesting when it comes to sizing storage like HDs or SSDs. Manufacturers use decimal numbers to count the bytes of storage they provide. Then they describe them using...
---
August 8, 2017 3:28 PM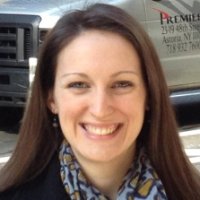 Profile: Alyssa Provazza
Endpoint security
,
HBO
,
Ransomware
Game of Thrones fans who want to avoid spoilers are running for cover in light of last week's HBO ransomware attack. End-user computing administrators should take notice and learn about security measures that can protect their employees' data from similar attacks. Hackers
---
August 4, 2017 1:19 PM
Microsoft Windows Installer
,
Windows 10
,
windows installer
Earlier this week, I reported on my experiences in performing a repair install on my production PC. To recap: in the wake of installing KB4032188 on that machine, I couldn't enter a pin or password to login after the reboot. Eventually, I did get that PC started. Because those boot issues kept...
---