---
June 28, 2017 12:45 PM
Windows 10
,
Windows Updates
,
Windows Upgrades
I admit it: I got tired of waiting for Windows Update to include my lone holdout PC in the April Upgrade to Version 1703. Given that it was officially let go on April 5, and today is June 28 (12 weeks to the day), I hope this doesn't come across as over-eager. I don't think it is, at any rate....
---
June 23, 2017 11:53 AM
GPU
,
Task Manager
,
Windows 10
,
Windows Task Manager
The two most recent Win10 Builds -- namely 16215 and 16226 -- have brought lots of changes and trouble to intrepid Windows beta testers. My desktop PC weathered recent builds admirably, but not my Dell Venue Pro 11 7139. I couldn't install 16215 on that PC (not from Windows Update, not via an...
---
---
June 19, 2017 2:07 PM
G Suite
,
Google
,
microsoft office 365
Google has been working to appeal more to businesses, but it may not be able to crack Microsoft's armor. Google has improved its G Suite enterprise apps over the past two years and in May added more IT management controls for its popular Chrome browser with the
---
June 19, 2017 12:51 PM
Disk partitioning
,
Windows 10
,
windows installer
Last week, I posted a blog here about a sequence of DISKPART and other commands users can run to manually override Win10 default disk layout when performing a clean install. Like the material that follows here, it originated from friend and collaborator, Kari the Finn. I provide editing, color...
---
June 16, 2017 10:51 AM
Disk partitioning
,
System Partition
,
Windows 10
,
Windows installation
,
windows installer
The most common way to set up a hard disk for Windows installation is by default. That is, users present the installer with a clean or wiped disk drive, and let the Windows Installer take things from there. While this works perfectly well, this comes with certain consequences. In this guest blog...
---
June 15, 2017 9:24 AM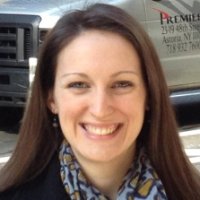 Profile: Alyssa Provazza
App store
,
Apple
,
Enterprise app store
,
Google
As consumer-focused public app stores become more secure and easier to use, they could become viable enterprise tools. This month's Deep Dive article explores the pros and cons of enterprise app stores. These portals let IT control which apps to make available to users, and they're...
---
---
June 12, 2017 11:00 AM
The acronym DMT stands for Dual Monitor Tools. But this freeware Windows package handily manages PCs with two or more monitors installed. It's the brainchild of developer Gerald Evans, and available for free from Sourceforge. Once its...
---