---
April 28, 2017 11:53 AM
I just got finished rebuilding my test desktop Windows Insider PC. This system was set up for dual boot, actually. It could boot either Current Branch (1703/Build 15063) or Insider Preview (Enterprise Build 16179). I'd been having terrible boot issues lately trying to manage both boots. That's...
April 27, 2017 9:01 AM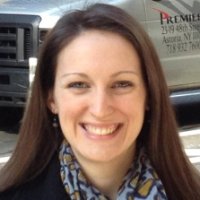 Profile: Alyssa Provazza
Citrix
,
H-1B visas
,
Microsoft
As President Donald Trump's administration considers changes to tax, healthcare and immigration laws, large technology companies are primed to feel some of the biggest effects. The CEO of one such organization, Citrix, discussed the potential fallout in an interview with...
---
April 26, 2017 10:25 AM
DISM
,
Windows 10
,
Workarounds
If you're running the Current Branch release for Windows 10 -- namely, Build 15063 -- you may have a DISM problem. Some tangible percentage of such installs will puke if you run DISM /checkhealth on the runtime image. But with a Build 15063 DISM fix available, you can repair this anomaly yourself....
---
April 24, 2017 10:38 AM
Dual monitors
,
Hardware Upgrade
,
Windows 10
Just recently, I decided it was time to upgrade my dual desktop monitors. I've been running a pair of Dell 27" monitors for over 8 years now. They're identical 2707 WFP UltraSharp monitors, and turn ten years old this year. When I purchased the first member of that pair in 2007/2008, I paid over...
---
April 21, 2017 3:41 PM

Profile: Colin Steele
Apple iOS
,
Application delivery
,
google android
,
Windows 10
,
Windows desktop
I love ice cream. There's a small stand down the street from my house that I frequent during the summer. I spend my time in line staring at the dozens of flavors, pondering my options. Mint chocolate chip? Ooh, that sounds good. I could go for cookie dough, too. Or maybe coffee...
---
April 21, 2017 12:09 PM
After installing the latest Windows 10 upgrade to Version 1703, my two ThinkPad notebooks remain surprisingly robust and capable. I purchased them in February 2012 to work on a book for Windows 8. Both models have many things in common. These include: a Sandy Bridge dual core i7 CPU (2640M), 16 GB...
---
April 19, 2017 1:50 PM
Now that the Creators Update is officially out and available, many people are looking for sources of download files for the new OS. When it comes to grabbing Win10 1703 ISO files, there are many ways to scratch that itch. I will name several in this blog post, but others will no doubt think of...
---
April 17, 2017 2:12 PM
Boot manager
,
Windows 10
,
Windows Boot Disk
Reading an Ed Bott blog post this week reminded me that keyboard controls can come in mighty handy when restarting Windows 10. That goes double when the goal is to boot outside the normal OS restart umbrella. This could mean booting into UEFI or BIOS to change fundamental system settings. Or it...
---
April 14, 2017 12:27 PM
Microsoft Windows 7
,
windows vista
OK, then: let's all say "So long Windows Vista!" This much-maligned and under-appreciated OS hit its end-of-life data on April 11 earlier this week. I'm now wondering if it's purely coincidence that the official release date for Windows 10 Creators Update fell on the same date. I guess we'll...
---
April 12, 2017 10:55 AM
DISM
,
Windows 10
,
windows installer
Over the past weekend, I upgraded 5 installations to Creators Update. Yesterday, I did likewise to my production PC. It is now happily ticking along, running the new release without apparent problems. However, I've discovered an interesting issue. Image integrity checks on the new installation...
---