---
October 31, 2016 2:28 PM
Windows 10
,
Windows Updates
Three Windows 10 release branches unfolded since the OS made its debut in July, 2015. Recent events and issues have me pondering this proposition: "Current Branch or Extended Beta?" Let me explain, first with some history, then with some recent observations. First the history part. At present,...
October 28, 2016 10:37 AM
Windows 10
,
windows installer
There's been a persistent problem with recent Windows 10 releases in the Current (1607, into build 143xx) and Insider (into build 149xx) source trees. After installing an upgrade, elements of Windows.old resist removal, even with Disk Cleanup. Upon further inspection -- as documented in
---
October 27, 2016 10:12 AM
Windows 10
,
Windows Update Management
Microsoft's handling of updates has changed since the days of Windows 7. In that OS, users were presented with a slate of pending updates. Checkboxes next to each item let them select which ones they wanted, and which ones they didn't. In Windows 8 and 10 versions that is no longer possible using...
---
October 24, 2016 4:24 PM
As part of its latest earnings report, MS reported on October 20 that for Q1 F72017 (Jul-Sep, 2016) there were 47 million active Xbox Live users. This number interests me, because it suggests how many...
---
October 21, 2016 12:09 PM
Windows 10
,
Windows Update Management
Paul Thurrott reports this morning that the Windows 10 Anniversary Update (AU) is now running on a sizable majority for active users of the latest flagship version. In fact, Win10 AU...
---
October 19, 2016 9:46 AM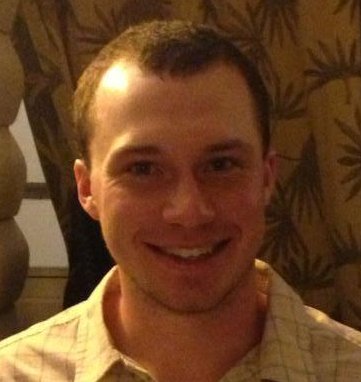 Profile: Eddie Lockhart
Biometrics
,
microsoft windows 10
,
Windows 10
,
Windows Security
In the hit 90s animated TV show Hey Arnold!, Arnold's neighbor Mr. Hyunh becomes an unlikely country star with his song "Simple Things." He sang about the simple things he likes about life -- rain, spring, spicy chicken wings –...
---
October 17, 2016 10:52 AM
Edge Browser
,
Internet Explorer
,
Windows 10
,
Windows Update Management
For a long time, one beef among experienced Windows users has been the company's insistence on using Internet Explorer for grabbing updates. But starting in mid-October, 2016, MS opens its Update Catalog to non-IE browsers. But there's a catch. Those who visit the catalog using another...
---
October 12, 2016 10:15 AM
Disk cleanup
,
Windows 10
,
Windows Update Management
Yesterday was Patch Tuesday, and included another Cumulative Update: KB3194798. This one included a bit of a surprise. Cleanmgr.exe offered to cleanup 3.99 TB from my 500 GB C: drive. It's best appreciated from this screen cap:
---
October 10, 2016 1:06 PM
RegEdit
,
Windows 10
,
Windows Registry
Normally, I don't write much on Insider Preview releases for Windows 10 here. But the latest build, 14942, includes a small but significant and noteworthy change. It appears as a single line of data in the Registry Editor, aka regedit.exe. In that single line...
---
---