---
August 31, 2016 12:05 PM
Windows 10
,
windows installer
While working on one of my test systems this morning, I realized one Win10 image hadn't run since late July. Because the Anniversary Update (AU) went public on August 2, it was still on Build 1511. But when I ran Windows Update, it applied a raft of updates for Build 1511 without offering the AU....
August 29, 2016 10:12 AM
Last February, DoD Deputy Secretary Bob Work issued a directive for Windows 10 migration in 12 months. Essentially, unless a waiver is granted, all DoD Windows clients should run Windows 10 by February 2017. Alas, it now looks like a US DoD...
---
August 26, 2016 11:06 AM
I first discovered DriverStore Explorer aka RAPR.exe in 2011, when I posted an item entitled "Check Out DriverStore Explorer" to this blog. In the past few days, I've learned that...
---
August 24, 2016 10:46 AM
SpeedGuide.net is a broadband networking resource online that offers numerous free software tools and utilities. Their SG TCP Optimizer program asks you to input your download speed, then tweaks a raft of TCP settings for your network interfaces in response. The result is usually a slight to...
---
August 22, 2016 1:37 PM
Owing to a technology change in the Anniversary Update to Windows 10, webcams on many PCs have since failed to work properly. To be more specific, various kinds of webcam software including programs from Logitech, Skype (and Skype for Business), and others, won't show outgoing video. Worse, these...
---
August 19, 2016 11:23 AM
[Notes added 8/20/2016: Do NOT USE! See concluding note at end of post.] Thanks to an intrepid poster to the Microsoft Community forums, a link to an experimental Windows Self-Healing Tool is now available. Apparently, MS Support...
---
August 18, 2016 11:00 AM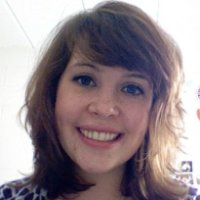 Profile: Margaret Jones
There are more versions and types of Office than ever before, which means companies of all sizes have some decisions to make when they migrate to a new version of Microsoft's productivity suite. The Office of local desktop fame is not the only option anymore. There's also the cloud-based...
---
August 17, 2016 10:22 AM
Build 1607 for Windows 10 released earlier this month introduces some interesting changes. I seldom jump exclusively on a Microsoft blog post for blog fodder, but today is an exception. This August 16 item comes from the MS Enterprise Platforms Support Ask the Core Team blog. It deals...
---
August 15, 2016 1:44 PM
It's not often that new administrative tools for Windows come along, nor do they typically arrive in stealth. After reading about a "new" command line utility named StorDiag.exe on WinAero.com this...
---
August 12, 2016 1:40 PM
Deployment tools
,
Windows 10
,
Windows Deployment Services
Although plenty of third-party options are available, Microsoft offers a pretty complete set of deployment tools for Windows 10. Given a recent update to its coverage and links, the TechNet Article:
---