---
July 27, 2016 12:38 PM
BCD
,
bcdboot
,
Windows 10
Those who run more than one operating system on a computer must learn to deal with multi-boot scenarios. Things are already interesting when multiple OSes come from a single maker (such as multiple Windows versions). They become even more so when Windows, Linux and perhaps even hackintosh join the...
July 26, 2016 2:29 PM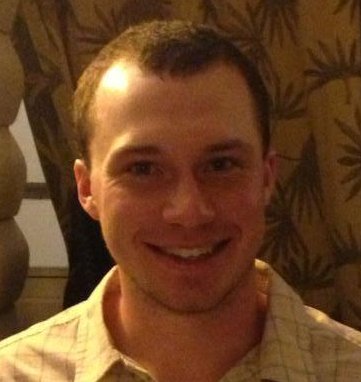 Profile: Eddie Lockhart
Microsoft
,
Windows 10
In theory, anniversaries are a wonderful opportunity for couples to show each other how much they care about one another. In reality they can easily end in disaster if one side of the relationship forgets the special day or lets their partner down. Well, if Microsoft were dating its Windows 10...
---
July 25, 2016 10:38 AM
Windows 10
,
Windows Update Management
,
Windows Updates
Next week, MS will release the Windows 10 Anniversary Update on Tuesday, August 2. The company has already announced it will be staggering that release for users in the Current Branch. These are the folks who get the latest release via Windows Update. Mary Jo Foley of ZDNet cleverly refers to this...
---
July 22, 2016 10:41 AM
adoption
,
SMBs
,
Windows 10
Business buy-in remains a key but elusive factor in the success or failure of Windows 10. If end-users migrate, but businesses stick stubbornly to Windows 7, it could retard Windows 10's eventual desktop dominance. That's what makes the report from Spiceworks entitled "
---
July 20, 2016 1:02 PM
Windows 10
,
Windows 7
,
Windows 8.1
,
Windows Upgrades
As of this morning, only nine days remain for the free MS upgrade offer to convert Windows 7 or 8.1 devices into Windows 10. I'd been holding out on a Windows 8.1 installation on one of my test machines until yesterday. But I decided to go ahead and exercise the offer, to preserve the value of its...
---
July 18, 2016 12:40 PM
growth
,
Windows 10
I've been watching the Windows 10 growth curve for some time now. That's kept me wondering if the company could make its self-assigned deadline of 1 B (one billion) Win10 devices before the close of fiscal year 2018 (FY18). Based purely on numbers reported to date, Windows 10 adoption rates must...
---
July 15, 2016 12:12 PM
Windows 10
,
Windows migration
MS has just released a Forrester Consulting report on the Total Economic Impact of Windows 10. Jason Leznek describes it in detail in a Customer Stories
---
July 13, 2016 1:12 PM
Software as a Service
,
Subscription models
,
Windows 10
The Microsoft World Partner Conference (WPC) is underway right now in Toronto. Surprisingly, it's proving to be a great source of Windows intelligence. Yesterday, the company
---
July 11, 2016 12:11 PM
GPT
,
Master Boot Record (MBR)
,
UEFI
,
Windows 10
When it comes to a clean Windows 10 install, it's important to pick the proper low-level disk layout for your target system. For most modern systems this means building bootable UEFI media with GPT partitioning. While I've worked with Microsoft's
---
July 8, 2016 2:20 PM
GPO
,
Group Policy management
,
Windows 10
Although Windows 10 has been around since October 2014, and publicly available since July 29, 2015, it wasn't until June 16, 2016, that this OS picked up support in Microsoft's Advanced Group Policy Management facility, aka
---