---
April 27, 2016 10:31 AM
Windows 10
,
Windows 7
For a long time now, I've relied on NetMarketShare.com to provide some sense of the make-up of web traffic, especially as it pertains to desktop OSes. The US Government operates its analytics.usa.gov site, which provides a more general view of who's logging into their servers. Here's a partial...
April 25, 2016 11:08 AM
Windows 10
,
Windows Update Management
The latest 14328 build for the Windows 10 Insider Preview went to Fast Ring users last week. This so-called "Anniversary Update" should go public in July, about one year after Windows 10's initial release. This build includes LOTs of changes and enhancements (see this
---
April 22, 2016 12:31 PM
Boot
,
UEFI
,
Windows 10
In late January/early February, I built myself a new desktop PC around an Asrock Z170 Extreme 7+ mobo and a blazing-fast Samsung 950 Pro NVMe SSD. Ever since I got my system up and running, I've been both bewildered and frustrated by that system's boot behavior. Even with Fast Boot enabled, the...
---
April 20, 2016 1:25 PM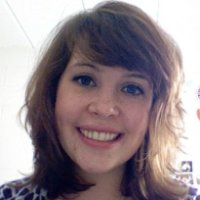 Profile: Margaret Jones
With so many great shows are on television these days, it can be tough to keep up with them all. One of the pain points for my family is that there's no single, central location we can use to access all our services. We have cable and watch some shows on demand. We also have Netflix and Hulu apps...
---
April 20, 2016 10:14 AM
Disk cleanup
,
Windows 10
Lots of utilities in Windows are context-sensitive. In other word, this means they look at the state of your system, then structure themselves to present options based on what they find. The Disk Cleanup utility aka Cleanmgr.exe is a case in point. If it doesn't find certain files in need of...
---
April 18, 2016 10:02 AM
QuickTime security
,
Windows 10
The US Computer Emergency Readiness Team, aka US-CERT, issued an Alert last Thursday on QuickTime for Windows. Following Apple's recent decision to quit issuing security updates for Windows QuickTime, plus announcements of...
---
April 15, 2016 10:06 AM
Last Monday, I posted about a change in the Windows 10 Current Branch for Business (Win10 CBB) from Build 10240 to 10586.The very next day was Patch Tuesday, so...
---
April 13, 2016 5:12 PM
Windows 10
,
windows 10 upgrade
In trolling around various Windows 10 resource sites I've come across periodic mention of the Windows 10 Tech Bench. Today, I decided to dig it up and check it out for myself. I'm glad I did: it's a peachy resource. It offers ISO downloads for current branch Windows releases, plus some handy...
---
April 11, 2016 10:05 AM
System Center Configuration Manager
,
Windows 10
,
Windows Update Management
Last Friday, Microsoft published a post to its Windows for IT Pros blog to announce the transition of Windows 10 Build 1511 to the Current Business Branch (CBB). This means that the dynamics of an update to the CBB are playing out for real, for the first time. Let's take a look at this...
---
April 8, 2016 12:36 PM
Peer-to-Peer Networks
,
Windows 10
,
Windows Update Management
There's an interesting potential gotcha in the Windows 10 update process. Deep down in the Settings hierarchy lives a pane entitled "Choose How Updates Are Delivered," that controls where updates come from and even opens the door to sharing downloads from Microsoft with other network peers. In...
---