---
February 29, 2016 12:22 PM
Network Data Mover
,
Windows 10
Last weekend, I got my new production PC off the ground with a basic build and OS install. This weekend, I finished the job. This meant installing a raft of SSDs and hard disks, then moving the contents of the old production PC onto the new one. Lots of various applications, services, and so...
February 26, 2016 11:51 AM
performance tuning
,
Startup
,
Windows 10
Over time, Windows PCs can accumulate interesting amounts of clutter and detritus. Especially on machines, like mine, where I install and sometimes use a wide variety of programs, this applies to the items that Windows invokes upon starting up the OS and getting things going. While you can use the...
---
February 24, 2016 10:15 AM
On my home network, I'm usually playing host to anywhere from half-a-dozen to a dozen PCs that include desktops, notebooks, tablets, and even an Xbox One. Along with those computing devices, I've got a variety of other elements that include my boundary device to Time Warner cable (an Arris box that...
---
February 22, 2016 10:49 AM
DISM
,
Windows 10
Thanks to some clever work from Sergey Tkachenko over at Winaero.com, DISM shows off yet another interesting capability. You can use it to install missing Windows features without...
---
February 19, 2016 10:45 AM
DOD
,
Windows 10
,
Windows Deployment Services
Industry observers have been keen to point out that while consumers have been fairly quick to move to Windows 10, enterprise users have not been quite as aggressive in their uptake. Thus, for example, when Microsoft revealed early in January that the total number of Windows 10 users had exceeded
---
February 17, 2016 11:26 AM
For the second time in recent experience, word of "hidden cumulative updates" has hit the wires. I'm talking about KB3140742, which is currently available only for download from the
---
February 15, 2016 6:25 PM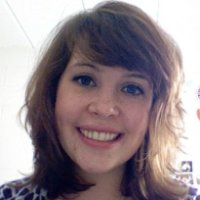 Profile: Margaret Jones
When you think of productivity suites, Microsoft Office most likely springs to mind. The applications in Office are some of the most ubiquitous in the enterprise, and for good reason. Office has tons of features and applications, and it's relatively easy to use. This guide was even written and...
---
February 15, 2016 10:57 AM
Troubleshooting
,
Windows 10
,
Windows 7
,
Windows 8
,
Windows 8.1
,
Windows Update Management
Every now and then, one of my test machines will balk when the time comes to install a new update for testing and evaluation. Figuring that other readers may occasionally find themselves in the same circumstances, I wanted to share some potential fixes and techniques for dealing with this when and...
---
February 12, 2016 10:38 AM
Clean install
,
Windows 10
With the introduction of a new Windows 10 Cumulative Update on a "once-a-month-or-better" frequency, it's been said that clean installs should require only a few updates to bring a brand-new Windows 10 install completely up to date. After performing a bare-metal install yesterday on a new PC, I...
---
February 10, 2016 9:43 AM
history
,
Windows 10
Sure, there's a lot that's new about Windows 10, and there have been a lot of changes introduced with the new OS. While some are positive, and some negative, nearly everyone has been unhappy about the lack of information on Windows Updates that MS has provided since Windows 10 went into full...
---