---
July 30, 2014 11:48 AM
Windows 8.1
,
Windows Updates
With the upcoming release of Windows 8.1 Update 2 reportedly immanent, expected to fall on Patch Tuesday in August (8/12/2014), there's certainly been a lot of fuss and bother lately about what's coming (or not) for upcoming Windows releases including that particular one. With a variety of Russian...
---
July 25, 2014 11:35 AM
A recent post over on Paul Thurrott's SuperSite for Windows just reminded me about an essential item in any Windows admin's repair and recovery toolkit -- namely a USB 3.0 to SATA adapter or drive caddy of some kind. The "drive end" (SATA) represents the most common form of SDD and hard...
---
July 23, 2014 3:53 PM

Profile: Diana Hwang
By Diana Hwang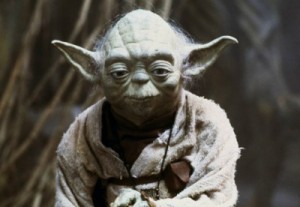 ---
July 23, 2014 9:46 AM
It looks like there's been a bit of misplaced hullaballoo in the wake of yesterday's 7/22/2014 Microsoft earnings call for Q4, during which CEO Satya Nadella is
---
July 21, 2014 10:11 AM
Although the ThinkPad 10 has been a "known entity" since late 2013, and listed at the Lenovo Store since March or April of 2014, it was only last week -- while I was away from my office on vacation, as fate would have it -- that Lenovo finally opened the
---
July 11, 2014 11:10 AM
Windows migration
It doesn't seem like that much time has gone by since the release of Windows 7, but free mainstream support for that operating system from Microsoft comes to an end on January 13, 2015. On July 2, 2014, MS Support posted a notification entitled "

1 Comment

RSS Feed

Email a friend
---
---
July 7, 2014 12:16 PM
Windows 8.1
At the end of last week, ZDNet's Mary Jo Foley posted a story on the upcoming next major...
---
July 3, 2014 11:24 AM
In poring over Paul Thurrott's SuperSite for Windows this morning, I found a tantalizing recommendation amidst his tweets to a HooToo device called the HT-UE01 3-port USB 3.0 Hub with GbE Converter. This is a case where a picture tells the story (or at least, explains the motivation for...
---