Sep 8 2010 10:28AM GMT

Profile: Karl Gechlik
Recently I needed to list folders in the order of which one was the largest through which one was the smallest. Strangely enough you can not do this automatically in Windows. Sure you can right click each folder and choose properties. This will show you the folder's size but you will not be able to sort them in any way shape or form.
I was able to find a small plug in for Windows Explorer called: Folder Size View.
After I downloaded and installed the small 223 kb 32 bit file I was ready to go. There is also a 64bit file for instalation on a 64 bit operating system.
You can see an example of what Windows Explorer looks like with Folder Size View enabled: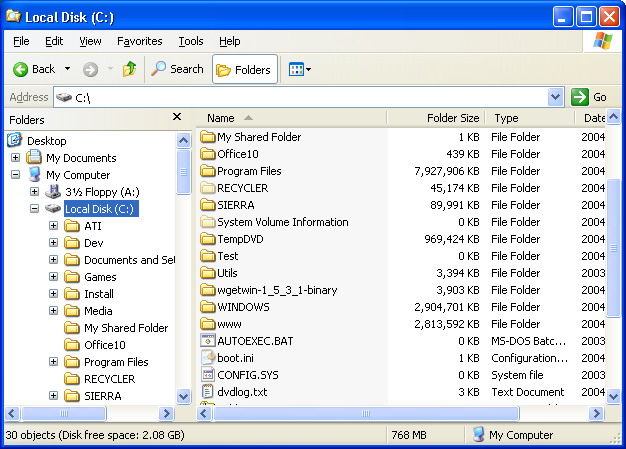 Do you have another method for getting folder size into a sortable column? If you do we would love to hear from you in the comments.