Apr 4 2011 7:39AM GMT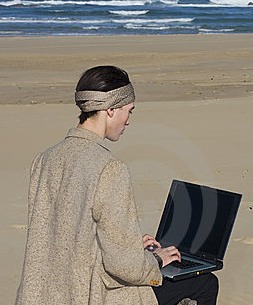 Profile: TheTechster
Has your IT organization begun migrating to Windows 7 yet? If not, then you need to begin moving quickly or you could be headed for trouble, according to the experts at Gartner. I sat in on a one-hour Gartner webcast last week entitled The Big Migration: Windows 7 and Office 2010. The Webcast was hosted by Gartner Research vice president Stephen Kleynhans, who said companies moving from XP to Windows 7 need to begin migrating with a sense of urgency. "You have to get involved," he said. "You can't keep putting it off."
Gartner's research has shown that more than 80 percent of Windows IT shops skipped Vista altogether, which means most organizations will be migrating directly from XP to Windows 7. The participants on the Webcast turned out to be pretty representative of the overall population: Of those on the webcast, 67 percent never did anything with Vista and 23 percent tested Vista and skipped it. Kleynhans said that's pretty consistent across the industry: Less than 10 percent of Windows shops did anything significant with Vista.
The reason for the sense of urgency – perhaps even a sense of panic, based on some of the language used on the webcast – is twofold: (1) The clock is ticking on XP support and (2) the window to migrate to Windows 7 could take as long as 18 months, depending upon your circumstances. "Don't wait," said Kleynhans. "Get started now on the first steps.
Here's the crux of the issue: XP support ends in April 2014, so that's the absolute final deadline to have made the migration. After that you won't even be getting any security fixes for XP. However, other support for XP will likely drop and/or diminish sooner. Gartner says it is already getting reports from ISVs and hardware makers that new products introduced in 2012 will not support XP. Given the complexity and the amount of time required to make the migration, Gartner says those deadlines will be here sooner than you think. The reality, however, is that many organizations have barely begun making the transition. On the webcast, only 23 percent of participants began deploying Windows 7 in production through 2010: 30 percent said they were starting in the first half of this year and 47 percent said they were starting in the second half of this year or later. Those figures were pretty consistent with Gartner's research numbers.
The good news if you haven't started yet is: (1) those early adopters that have begun the migration to Windows 7 are very happy and (2) it's not even close to too late to get started. So, how do you begin making the migration and what are the pitfalls to avoid? Tune in for our next blog post on the subject.