---
February 6, 2019 10:38 AM
Artificial intelligence
,
Robotics
,
Skills
The pace of change in the skills in demand (as machine intelligence, now called AI, matures) is matched only by the pace of change in educational technology (using machine intelligence to transform the learning experience) and the ways we can use to acquire the new skills. Both have overtaken...
---
May 31, 2018 9:32 AM
Skills
I am currently assembling material to quote in a submission to the Education Selection committee enquiry into skills for the Fourth Industrial Revolution. The EURIM Briefing below was prepared in response to a request from Sir Leon Brittan to help with the planned follow up to the "European Year of...
---
---
August 17, 2017 10:08 AM
apprenticeships
,
Skills
The Election Campaign revealed the unpopularity of the Student Loan scheme with students and parents. The Apprenticeship Levy scheme, at least in its current state, is equally unpopular with employers. At the time of the election
---
March 31, 2017 6:35 PM
"Computer security"
,
Big Data security
,
Brexit
,
Security
,
Skills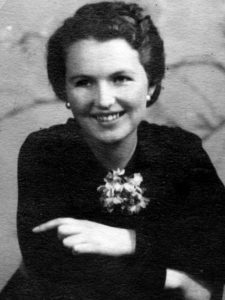 Brexit Day, 29th March, was the 46th Anniversary of the conclusion of the
---
July 2, 2016 1:44 PM
Brexit
,
Data protection
,
IPR
,
privacy
,
Skills
,
TTIP
We have heard much regurgitation of pre-referendum positions, interspersed with "firing from the hip" from those determined to preserve the past from the future.
---
June 25, 2016 3:57 PM
Banks
,
Brexit
,
Broadband
,
Data centres
,
Data protection
,
fibre
,
Fintech
,
investment
,
Legacy systems
,
privacy
,
reform
,
Security
,
Skills
,
Smart phones
,
Switzerland
After the meeting of the European Council next week we will have a clearer idea of whether the Brexit vote will lead to a positive relationship with a reformed European Confederation. If
---
---
February 17, 2015 10:04 AM
.gov.uk
,
Compliance
,
Crapband
,
crisis
,
cybersecurity
,
digichampz
,
e-skills
,
IAM
,
ICAEW
,
Skills
,
Verify
Few outside the community of those obsessed with digital identity will keep up to date with postings and comments on the Gov.UK Identity Assurance Blog but a regular reader recently drew my attention to a recent posting, on "
---