---
December 18, 2019 10:33 AM
Uncategorized
Boris Johnson intends to accelerate the pace of change in his second hundred days and an indicator of his ambition was the speed with which he moved to fill the gap at DCMS before it is merged into a recreated Department of Trade Industry. Given the rumours that Nicky Morgan was driven out of...
---
December 16, 2019 9:10 PM
Brexit
,
NHS
The Prime Minister has set a clear vision and strategy, with priorities to help him secure the ongoing support and commitment he will need for delivery. It may not be popular with the metropolitan elite but the strategy behind the Conservative manifesto and campaign strategy struck a chord with a...
---
December 15, 2019 1:39 PM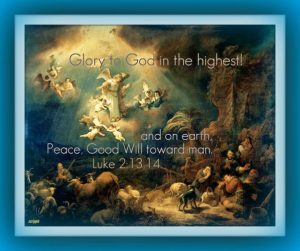 "Glory to God in the highest, and on earth peace, goodwill...
---