---
June 13, 2016 3:49 PM
Apprenticeship
,
apprenticeships
,
BIS
,
Digital skills
,
European Commission
,
Pitcom
,
Trailblazer
This morning the House of Commons Science and Technology Select Committee released its report on the "Digital Skills Crisis"  This afternoon the House of Lords debated the government response  to its "Make or Break" report last year . Last week the European Commission published a proposal for a Skills Guarantee . Meanwhile BIS is ploughing ahead with byzantine routines for a return to the type of training grant and levy scheme that was  scrapped (for good reason) in 1980s.  Unfortunately though dead, the idea of grants and levies, job creation schemes for bureaucrats, will not stay buried. In 1992 I helped kill an attempt to revive it with a Bow Group Paper on the theme of "Training for jobs not just jobs for trainers".  The processes proposed by BIS to fund "approved "training organisations to deliver apprenticeships which meet criteria dictated by officials not employers, make the average European "initiative" look like a model of efficiency.
I therefore applaud the recommendations by the Select Committee that
"Government needs to work with closely with employers, higher education institutions and schools to understand the apprenticeship marketplace, to ensure that education aligns with industry's requirements, and that apprenticeships are delivered in a flexible way to adjust to future changes in the digital sector"  (Para 54)
"Government should emphasise the need for more digital skills components in all apprenticeships … " (Para 55)
"should review its Trailblazer initiative, making it more streamlined and accessible … simplifying the scheme's processes" (Para 56) and
"… make it easier for industry to partner with universities and colleges to support student teaching … work placements … allow the cost to be written off against the Apprenticeship Levy contributions" (Para 57)
I am less happy with the recommendation that  "The Government should review the qualifying requirements for the new IT roles added to the Tier 2 visa "shortage occupation list" , making it easier and more flexible for SMEs to recruit top talent from outside the EU" (Para 30).  The European Commission proposal for a "Skills Guarantee" to help adults stuck in low paid jobs is more forward looking but the Committee's recommendation is perhaps inevitable,  given the 50 years of policy failure summarised in my evidence to the House of Lords report (see pages 1057 – 70) and referred to in my blog entry, describing the need to break out of groundhog day, when that report was first published.
"The crisis is over. The patient is dead" .
We failed to use the past "crises" as a catalyst for change. Things came to a head during the run up to Y2K and the "false start" of the transition to mass-market, Internet-based on-line systems. My 2001 IT Skills Trends report was about surviving the bursting of the dotcom bubble and preparing for the skills that would be in shortest supply when recovery came – in 2005 – 6. But that recovery did not come. By 2006 demand and salaries for those jobs which could easily be moved off-shore had stagnated. Much of the software and support industry had come to be staffed by a mix of overseas systems development and imported contract labour. We were facing the consequences of our inability to retrain our existing workforce, let alone our failure to educate and train our children.  I stopped writing the reports. They had become too depressing and the only ones taking action were those who helped write them.
An Apprentice Levy without a credible, let alone efficient, Grant process
Today we have a curate's egg  wth unemployed computer science graduates in parallel with unprecedented shortages of competent and trustworthy recruits for Fintech and Security roles and another exercise to dig up the dodo of levies and grants – this time with the grants ring-fenced to meet the costs of "approved providers", officials trying to dictate the requirements that employers are allowed to have and different processes for England, Wales, Scotland and Northern Ireland. Last week I attended a briefing session for employers. Those serious about training their future employees with the skills they will need were already looking at how to bypass the system, writing off the levy as a payroll tax on those jobs they could not realistically subcontract or move out of the UK. It was, as the Commons Select Committee has pointed out, not only unfit for purpose when it comes to the needs of SMEs (Para 30), it looks unlikely to meet the evolving needs of those large firms who already train their own and/or those in their supply chains.
But markets do not stand still. The Commons Select Committee call for the annual "dynamic mapping" of initiatives against demand so as to create a long term mechanism for adjusting the strategy (Para 29) is therefore particularly welcome.
The recommendation that Government should commit "to work with the Tech Partnership to develop industry-led, vocationally focused careers advice …" (Para 43) is also most welcome, but this should be extended to cover school-leavers. We can no longer afford to peddle the immoral fantasy that the majority of our children will benefit from starting their working lives saddled with student debt after spending three years to become less employable than if they had been paid to do a graduate level apprenticeship. In 1982, in "Learning for Change" I attacked both
"the examination treadmill to which we chain our adolescent youth in a set of puberty rites crueler than those of primitive Africa, At least in Africa they do not label any of the participants as failures" and
our confusion of "education" with taxpayer subsidy for the middle class ritual of kicking the fledglings from the nest.
The many recommendations of the Select Committee with regard to computing schools in schools are worthy but the most important boring is  Paragraph 83 where it recommends working with the Tech Partnership "to raise the ambition for, and coverage of, industry led digital training, and to make it easier for business of all sizes to get involved".
The need to "break open the educational ghettos" has been a key message since  1982, when PITCOM organised for relays of school-children (from 30 schools) to man an exhibition in the Upper Waiting Room of the House of Commons (26 computer systems, up to 14 running at any one time running off three power points, at a time when Parliament had no facilities for schools visits!). That exhibition was attended by 120 MPs: one returning six times to get a group doing Economics A Level to run variations on the Treasury Economic Model – hence my long-standing support for Donald Michie's idea that MPs should be able to simulate the effect of the legislation, including amendments, which they are expected to approve.
That was over 30 years ago. It is therefore particularly sad that the same messages have to be repeated as though they are new. The reason is linked to the prevalence, evident in paragraphs 70 – 76, that teachers (whether in School, College, University or Industrial Training Centre) have to be expert in IT in order to educate their pupils/students.  If that is correct then there is no solution – other than to rely on those (in other parts of the world) who use their limited supply of skilled educators to supervise the delivery of blended learning (mix of packaged learning materials, personal contact and supervised work experience) by mixed teams of assistants and subject experts: which is what successful digital "informal learning" groups (para 70 – 77) as well as enlightened employers, have been doing since before school computing curricula or computer science degrees were invented.  Hence some of the recommendations in my own submission to the Select Committee
February 1, 2020 2:54 PM
5G
,
Broadband
,
BT
,
Huawei
,
Ofcom
,
SECURE
,
Virgin
Fast, reliable Internet access is essential for business competitiveness in a post Brexit world. It is also critical to the rest of modern society. If the fixed and mobile networks of BT/EE, Vodafone, Virgin and their competitors are part of the UK critical national infrastructure, then they are not fit for purpose. Neither is Ofcom if its role is to ensure quality of service and competition in a critical infrastructure utility. Brexit provides the opportunity and pressure to fix both. The Huawei controversy and the Ofcom consultation on its five plan illustrate some of the issues that need to be brought together in a UK "industrial strategy". I will conclude with a modest six point plan.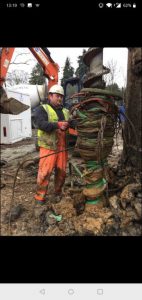 The vulnerability of shared infrastructure – beginning with wayleaves and physical routing
Somewhere over 10% of all network outages (including across the EU) are caused by "unplanned excavations. The recent incident when a civil engineering contractor "removed" cables to and from a comms hub serving the SW London operations of Virgin, Vodafone and Sky, including the local hospital, is a recent example. Do read the comments to the Register and also those on Reddit  They cover the need for multiple routings, the vulnerability of cables alongside or under roads, the consequences of the lack of accurate lack maps of underground utilities and the common failure to do any investigation, let alone use ground survey radar before digging. Hence also the need to use HEA accredited contractors and staff.
No major private sector business would be content with less than three routings but ensuring they do not pass through a single point of failure further down the network is not easy. Those at BT who assured MoD that its sites in the North West were serviced by half a dozen separate cables following different routes, were apparently themselves unaware that the routes all passed through a single bomb-proof tunnel under Manchester until overheating caused a fire in that tunnel.
A similar incident during roadworks on the M11 some years ago severed the cables of 15 network operators sharing a single duct. Cambridge would have been cut off from the Internet but for cables from Birmingham and across the North Sea. Meanwhile the wipe-out of mobile communications during the Australian bush fires illustrates the value of including satellite back-up (as does at least one US supermarket chain, with dishes on every store).
Sharing ducts, poles and exchanges increases vulnerability
The pressure from Ofcom and others to encourage the re-use of BT ducts and poles (Passive Infrastructure Access) to reduce the cost of rolling out full fibre broadband, including back haul to 4 and 5G masts, will increase that vulnerability. So too will switching off the analogue lines which service the telemetry of much our other critical infrastructure utilities (e.g. water) as well as the domestic alarm and alert systems used by many of those receiving home care. The 2025 target is driven by break clauses in the sale and leaseback deals BT did in 2001  to help fund its dash for growth, before local loop unbundling destroyed both business case and share price.
Meanwhile Ofcom is trying to regulate a future in which change is accelerating
The way the Ofcom regulates the industry compounds the problems of providing sutaibable and seamless security and resilience for converging services. Much of its regulation is structured by reference to a historic BT architecture and business model, which is not shared by others. Meanwhile its applies cost plus price controls for obsolete technologies in areas where BT has a monopoly. instead of inflation minus (to encourage upgrade to technologies that provide faster more reliable service at lower cost), quality of service and market behaviour.
Then comes the "courageous"  attempt to predict markets over the next five years – period when almost everything, from technologies and business models to who owns who, let alone what, appears to be on the cusp of radical change:
Property developers (incluidng Local Authorities) are increasingly doing bulk deals with network providers which conflict with Ofcom's policy of blocking service contracts for more than two years – a policy which it is trying to extend from consumers to SMEs.
BT may, or may not, be broken up within the year by its own shareholders, leaving BT/EE competing with Vodafone/City Fibre as converged network utility operators.
Amazon and Google may, or may not, enter the back haul market, even if only to secure connectivity to their data centres and major customers.  But they might, like Orange, fancy themselves as fully converged, not just OTT, operators.
5G may or may not take-off at a speed akin to that which is beginning to happen in China and Korea and transform the way we access on-line products and services
 and so on
I recently sat in on a meeting to discuss possible responses to the market Ofcom consultation. I came to the personal conclusion that only those with vested interests to preserve or promote would answer anything other than "don't know" to most of the questions. Also, having done a regulatory economics module under Michael Beesley (at London Business School) and having watched Sir Bryan Carsberg at work when the pace of change was very much slower (and I was one of those trying to predict its direction and packege), I wondered "Why would a regulator wish to spend time on such an exercise in futility?"  Given the other challenges and changes that Ofcom will face over the year ahead, none of the possible answers appears valid.
Sustainable security and resilience demand diversity of  both technology and supplier
The controversy over the scale and nature of BT's procurement from its lowest price supplier, Huawei , illustrates another dimension of weakness. The need to avoid reliance on a single technology and/or architecture from a single supplier is at least as important as the ownership of the supplier and whether their equipment contains backdoors of which our security services are not aware. The EU believes that Europe holds half the current patents on 5G technology. But patents did not protect Nortel. And Ericsson and Nokia do not have the market muscle of Huawei. Hence the EU's protectionist policy . The EU is unlikely to achieve its objectives without a requirement for multi-source/multi-technology procurement on the part of those bidding for public sector contracts.
This does not to fit easily readily with current UK interpretations of the EU  sector procurement directives. This is an area where the Brexit negotiations should enable the UK to adopt a rather simpler solution, while being seen to better meet objectives which we share with our European neighbours. Given that so much of the Ericsson's R&D is based in the UK while so much of that of NOKIA comes out of Bell Labs in New Jersey, this should also helps met our own industrial strategy objectives and those of the US, while securing freedom of choice into the future.
And secure inter-operability between different technologies, product ranges and network services
The RUSI article (Huawei not all the way ) includes a timely reminder that while GCHQ has found serious flaws in Huawei processes and technology, it would be wrong to assume that its competitors are any better. The expertise acquired by the UK as a resulting of auditing Huawei puts the UK in a unique position to lead the rest of the world when it comes to hosting research into secure, real-time inter-operability between rival networks using different technologies.
The Americans do not trust the Chinese. The Chinese cannot trust the EU . The Europeans have learned that they cannot trust the Japanese to accept common "continental" business practice . And the Japanese cannot accept those practices, which is why they base most of their EU operations in the UK. Then there is the triangle of high tech rivalry between Japan, Korea and China. It is probable that no other country could host the group that came together to produce the Future Communications Challenges Report
Common cloud services and single sourced clouds as a point of vulnerability
It is not just vulnerability to dominant suppliers of the network technologies that needs to be avoided. There are the dominant suppliers of "over the top" services like Amazon, Facebook and Google and their extensions into neighbouring markets, e.g. Backhaul and Cloud. There is a need to multi-source cloud services, including to avoid being held to ransom. At least one provider has acquired a reputation for giving fast growing customers a choice of throttled service or take-over
The hidden single points of addressing and peering failure or "compromise" within the Internet
The very structure of the Internet is in even more than usual flux. Its supposed structure of multiple routings which some believe could protect communications in the event of World War 3, regularly fails quite large groups of users, including because Governments or regulators cut  power to the peering centres which serve them. In reality the any to any structure conceals a de facto tangle of single points of failure, many because organisations of whom most of us have heard, have come to acquire dominant positions in supposedly competitive markets.
The current controversy over the attempt by a consortium of US venture capitalists to purchase the Public Interest Registry from the Internet Society, with Goldman Sachs acting as advisors and the attempt by others to get ICANN to block the sale,  has revealed the confusion over Internet Governance structures which enables players to acquire niche monopolies in unexpected areas. I have been asked to say no more on this topic lest I give ideas to those who want to further exploit the weaknesses instead of remove them.
I used to say that those wanting to sort out the situation should join ISOC. Nominet or the UK Internet Governance Forum. I now know that is not a sufficient answer.  Just because the latest attempt by the United Nations to sort out Internet Governance is led by China and Russia who also wish to use the ITU to break US domination of the Internet  does not mean it is not a good idea.
So how could/should we use the opportunity of Brexit to enable the UK to become a location of choice?
My modest six point plan is
1 Revisit the priorities of Ofcom.
Ofcom has come to behave as a subsidiary of a pan-EU regulatory regulatory college,  BEREC, at one remove from democratic accountability, whether via Minister, Parliament or Commission. As part of the Brexit process it needs to be refocused on UK priorities, as set by the Secretary of State as per the Communications Act 2003. The priorities need to reflect a world, in which the direction of change, technology, business models and market needs are impossible to forecast more than a couple of years in two advance and the economic prosperity of the UK depends in large part on acting as an online bridge between the EU and the rest of the world.
That may well entail building on what BEREC  has achieved to date and taking an active, but voluntary, forward role in supporting (and funding) its work. We should not, however, shadow its policies. Instead we should adopt best practice ahead of what can be agreed across all member states. That is particularly so when it comes to mandating improvements to quality of service, including response to on-line harms.
2 Support the "voluntary" mapping of critical infrastructure (including comms), hosted by Ordnance Survey.
All those bidding for public contracts or funding should be required to make digital copies of their infrastructure maps available via a shared service, hosted by Ordnance Survey. This would, inter alia:
help those building and maintaining networks (or other construction/maintenance work) to avoid "incidents"
facilitate an open market in network components (from wayleaves, ducts and masts to fibres and switches)
enable customers to be assured (by security cleared third parties) that critical services can bypass single points of failure.
3 Mandate multi-sourcing (supplier, routings, technology etc.) for critical public sector applications (e.g. hospitals and emergency services)
This may be necessary to avoid being caught by public sector procurement requirements to accept a lowest price, single tender. If so there will also be a need to prpvide planning/procurement support services (perhaps linked to 2 above) for others (e.g. schools and local government) without the necessary in-house expertise to organize local back up if they cannot satisfactorily multi-source – as may be the case in rural areas.
4 Fund the National Physical Laboratory to become "the" global hub/repository for information on secure inter-operability
While the UK still has considerable strength in communications R&D, including 5G and beyond, our budgets are dwarved by those of others, except when supplemented by partners from around the world (not just the EU). More-over we are already a location of choice for networking events and information services for researchers, planners and policy makers from around the world. We need to recognise and exploit that position using a "neutral" service operation which does not compete with its guests.
NPL is arguably in a unique position to fulfil that role, leaving the relevant UK centres of research free to partner with others to address particular problems. The "service" should include generous hospitality budgets and subsidised access for those paying taxes in the UK.
5 Expedite planning permission for brown field construction industry training sites
There is an urgent needs to enable short course providers to train and accredit (to HEA and other relevant standards) those building and maintaining full fibre networks – as well as those who might otherwise "remove" sections of critical communications infrastructure.
6 Support recruitment and short course, modular hands-on training programmes for physically fit unacademic youngsters
We face a major shortage of relevent construction skills but these can often be rapidly acquired by those excluded from school, and thus most career paths, because of behavioural problems. Some of these result from neurodiverse talents such as the three dimensional IQ associated with forms of dyslexia. The governments ambitious infrastructure construction objectives mean that such indivuduals may earn far more, (including over their lifetimes, if their skills are kept up to date to handle the waves of technology change), than most conventionally academic graduates.
---
January 10, 2020 8:48 PM
Amazon
,
BT
,
Fraud
,
Internet
,
Microsoft
,
VoIP
The Internet as we know began with a DARPA three way trial of Voice over IP using a Packet Radio Van to simulate the needs of the military for secure mobile communications. The wheel has come full circle. VOIP has not only taken over from analogue telephony it is also at the heart of digital impersonation to defraud those who think they are using the latter.
Yesterday Jim Prideaux, recently retired from a lifetime in what is now called cyber-security, received three calls from little old ladies 'calling his family back'. If it were just a variant of the current Amazon Prime scam which appears to be using a CLI of random 7 digits after plausible dialling code he would not have been surprised, but one of them gave names that were not a plausible guess from a phone book. The police response (incident logged with local police – Jim can get through where others cannot) was they can't do anything on a report from Jim because he is not the victim, it's just someone posing as him. The old ladies did not know it was a scam, BT will say the number is not one of theirs yet Jim's VOIP provider, Vonage, rightly pointed out that they have no record of any such call from the real number so can't do anything.
Who will help follow up the providers for the numbers and not dribble/mumble GDPR?
Action fraud – NAH
Ofcom – NAH
BT – NAH [unless they claim to be from BT in which case you can and should report
I had been planning a blog on the vulnerability of the Internet to well-targeted attacks by Iran on some of its many single points of failure (current practice is very different to original theory) and the way ICANN's request for details of the sale of the Pubic Interest Registry, in order to look at the security implications, could provide a precedent for unravelling the way the current Internet addressing "industry" facilitates digital impersonation. But Jim presented me with a text on the VOIP and CLI enabled plague facilitating Internet-assisted fraud against those who think they are safe because they are responding to a phone call, not an e-mail.
"Last year the callers claimed to be from the Microsoft Technical Department, then it was BT, this month …
This month it seems to be the turn of those pretending to be from Amazon Prime to make nuisance calls. Last month it was BT technical department, and before that the Microsoft technical department. On dull days one can play along: which of my Microsoft computers, isn't it illegal/implausible for BT to monitor my service provider…etc. As a result of the system for Calling Line identifiers being screwed, a new level of unpleasantness is happening: call-backs from confused elderly people when your number has been used or just recorded as a missed call.
Buck-passing is endemic:
• Police – we can't do anything because you were not the target, call your provider.
• Provider – (correctly) we can't do anything because we have no record of the calls. (Less helpfully) Inform 'the legal department': Ofcom. (Showing lack of understanding of the details.) Would you like me to block these numbers?
• BT: the number you are calling about is not our customer; we can't discuss or take action when you have no idea whose numbers you are talking about. (What perversion of 'privacy' is this?) [Jim said this – not me].
• Ofcom: see Action fraud, and give your date of birth, physical address, ethnicity, full details of victim…
Once upon a time, the GPO identified the originating telex machine, and considerable effort in the early days of calling line identification was made to enable presentational CLI – the number that should be shown, so organisations with multiple outgoing lines could be consistently identified by the same number.
Now anyone in the world can easily get the display to show whatever they want – a usurped number or just one chosen at random to look like a local call 44145… followed by 7 random numbers makes it look at first glance as if it's from Gloucester, although the lack of care of scammers is noteworthy; 7 digits smells of North American dialling. Why was anyone pretending to be BT be offering a +1709 number from Labrador?
Scam levels were much lower when the cost of making calls was higher. Now an all-you-can-eat tariff reduces the cost of making malicious calls to zero.
So why is the cost of preventive action so high
In a similar way, it is interesting to see that the US-EU Privacy Shield says:
"An individual also has the right to have communicated to him or her personal data relating to him or her. An organization may charge a fee that is not excessive."
when the position in Europe changed with GDPR from permitting a limited fee to
"Information provided under Articles 13 and 14 and any communication and any actions taken under Articles 15 to 22 and 34 shall be provided free of charge."
Given the apparent unbounded liability
It is to be hoped that this unbounded liability for business, community groups and charities to respond to non-customers, not just those with some connection, will revert to the pre-GDPR position in the UK, given the European Commission was prepared to sign off as OK for US players.
For telephony, regulators could/should mandate a simple way to flag calls as suspect such as dialling a short number (maybe 168), but there needa to be someone they can report issues to for investigation.
Until there's a coherent approach to telephone scams, what hope is there for internet policing?
Unimpressed?
Use the Action fraud Survey, which, after adjusting cookie settings, tells you it's closed.
= = =
Jim stops short, as so often, when it comes to what he really thinks could/should be done – and, more importantly, by whom. I personally regard this a great opportunity for the UK to provide a neutral, post-Brexit platform for bringing players together, across the ITU – IETF, East West and North South divides to agree practical solutions. If nothing else, the last IETF meeting in London earned more for the hotel trade than the recent IGF earned for Berlin hoteliers. An ITU – IETF summit would be a real money spinner. It might even do some good in concentrating minds on the need to implement practical solutions – especially if HMG were to fund NPL to host an ongoing neutral secretariat (and hospitality budget) for the necessary multi-national working parties – and Ofcom were to mandate UK implementation of any "solutions".
He is also equivocal, as you would expect from some-one of his pedigree, when it comes to anonymity versus provenance, investigation,  enforcement and/or policing. We agree, however, on the need for intellectual honesty when debating the governance of corporate and law enforcement behaviour, while reserving the right to total duplicity in the national interest when it comes to cyberwarfare.
---
January 6, 2020 2:34 PM
"Angela Merkel"
,
Cybercrime
,
cybersecurity
,
cyberwarfare
,
G20
,
Internet
,
OECD
The mounting pressures from Governments around the world
The pressures to apply the "normal rule of law" to the on-line world are local, regional and global: from the Ring case in a Californian Federal Court , through the Digital Economy Act 2017 and the "Carnegie Bill" (to address on-line harms in the UK)  and the United Nations Resolution of 27th December , to the implementation in 2020  of the OECD/G20 plans to combat "Base erosion and profit shifting" (alias tax avoidance).
We can see the current positions of the Internet giants  beginning to change as they begin to come to terms with the inevitable. Thus Google is to "simplify" its corporate structure and license its Intellectual Property from the USA rather than Bermuda.
But we can also see the rearguard actions of those who do not want the Internet to be regulated or taxed. They claim the UN resolution is a platform for the introduction of state censorship and we should instead build on the Budapest Convention  and the ongoing work on Cybercrime by UN Office of Drugs and Crime (UNODC, Vienna); including the existing Open Ended Working Group on Cybercrime  and their comprehensive study on Cybercrime .  That argument would be more convincing is had those making it done rather more to help law enforcement find effective means of protecting us from abuse now that most of the worlds criminals are, (like the most of the rest of us), on-line.
Meanwhile the Shanghai Cooperation (SCO) has formalised cooperation among its eight member countries (including India, China, Pakistan and Russia) on issues of cybercrime . Their members are among those taking steps to move away from dependence on the current US-centric Internet before we face a major flare up in first ongoing cyber war, that between the United States and Iran.
The United Nations Secretary General addressed the need for action when he opened the recent Internet Governance Forum in November, in Berlin, hosted by Angela Merkel. His remarks,  quoted in full below, cover not only the need to better provide equality of access but also to meet expectations of security, reliability and resilience.
I therefore expect 2020 to be the year that Governments around the world apply "normal rules" to those who still claim they are not responsible for how their products and services are used, even while they record and analyse all who use them to do, what, where, when and how, including to make available to advertisers and software developers.
The opportunity for the UK to take a post-Brexit lead
By the end of January the first stages of Brexit will have allowed the UK to begin to move ahead of the game. We will have the opportunity to become a trusted and trustworthy international hub for the quality control of good practice, no longer bound by what all the nations of Europe Europe can agree – although we will almost certainly wish to use both the EU GDPR and the Californian Consumer Privacy legislation (which comes into force this year) as base markers.
But we need to move rapidly to exploit that position in order to avoid being dragged down in a global collapse of confidence in the on-line world as the high tech bubble investment collapses. This will the year that players begin to lose their taxes and regulatory advantages. They will have to compete on quality of service. They will also have to begin to provide evidence  the advertisers that their messages are being seen by the audiences they want, as opposed to by pay-per-click botnets, alongside fake news.
We have to move equally rapidly to address the root cause of our recent lack of competitiveness, as identified by The Times of India ; the failure of our Education and Training establishment to educate and train the natives. We will no longer be able to rely on importing those educated and trained by India, Poland and others. Filtering children for academic potential and hosting world class centres of research excellence is no substitute for recognising and developing the diverse vocational and creative talents of the majority.
We have become a nation of haves and have nots. Some of the comments of the Secretary General of the United Nations (below) apply as much to parts of the UK as they do to developing nations. It is nearly a year since I blogged on what needs to be done to enlist the talents of all the UK natives, not just those willing to cripple their twenties and thirties with student debt. I look forward to seeing a majority Government taking the actions necessary to provide open and equal access to world class learning and training across the whole of the UK, including rural, small town and inner city.  [I will be blogging on this again].
UN Secretary-General remarks to the IGF 2019 – Berlin, 26 November 2019 – [as delivered]
Dear Chancellor Angela Merkel, excellencies, ladies and gentlemen, dear friends.
I am extremely pleased to be with you today.
And I am honoured to be sharing the stage with Chancellor Merkel. I am also privileged to share with her a unique background: we were both first trained in the sciences, she as a physicist and a chemist, and I as an electrical engineer. Then we both lost our way and ended up as politicians!
As public servants, we are entrusted with helping to address the most pressing issues of the day. And little can have more relevance to our lives and futures than the responsible and effective governance of the Internet and digital technology. Technological developments are unfolding at a speed with no parallel in human history.
The impact of digital technology is sometimes compared to that of Gutenberg´s introduction of the printing press to Europe in 1439. Both have democratized knowledge, but at very different speeds. It was only by 1950 that half of the world's population was literate, meaning that it took five centuries for Gutenberg's invention to benefit half of humanity. It has taken the Internet just 25 years to reach half the globe.
Digital technology is shaping history. But there is also the sense that it is running away with us.
Where will it take us?
Will our dignity and rights be enhanced or diminished?
Will our societies become more equal or less equal?
Will we become more, or less, secure and safe?
The answers to these questions depend on our ability to work together across disciplines and actors, across nations and political divides. We have a collective responsibility to give direction to these technologies so that we maximize benefits and curtail unintended consequences and malicious use. And so far, we have not kept pace.  There is an absence of technical expertise among policy-makers, even in the most developed countries.
Invention is outpacing policy-setting. And major differences in culture and mindset are creating further challenges.
The private sector has an attitude of trial and error, moving rapidly and correcting retroactively. Meanwhile, policy-makers prefer thorough consultative processes, and are reluctant to define policy frameworks and regulations before there is clarity on all consequences.
So, while industry has been forging ahead and at times breaking things, policy-makers have been watching from the side lines. Now, in a growing number of countries, and at regional levels, the governance gap is being addressed. And what Europe has achieved is noteworthy.
But there is still a major deficit at the international level, including even in Europe itself. This puts at risk our common aspiration for a universally accessible, free, secure and open Internet – one world, one Net, one vision. And it is clear for me that we live in one world. But it is not entirely clear that we will live only with one Net.
It is a very emotional moment, when 30 years ago, we have seen the fall of the Berlin wall. And so it is for me an enormous frustration to know that today, not only we are still building physical walls to separate people, but that there is also a tendency to create some virtual walls in the internet, also to separate people. And the only way to avoid it is if we are able to have one vision. And one vision and one world. I hope to be able to have also one internet.
Today, an accessible, free, secure and open Internet is at risk of fracturing along three intersecting lines. There is a profound digital divide; a social divide; and a political divide. Allow me take each in turn.
First, the digital divide.
Today, there are still 3.6 billion people without affordable access to the Internet. And most alarmingly, among the world's 47 least developed countries, where the Internet could have a truly transformative impact, more than 80 per cent of the population is still offline.
And the gender gap in connectivity continues to widen. Only 2 per cent of women in Latin America and the Caribbean and in East Asia and the Pacific own a mobile phone with Internet access. Worldwide, some 327 million fewer women than men have a smartphone and can access the mobile Internet. Women are also drastically under-represented in information and communications technology jobs, top management and academic careers in the technological sector. And 90 per cent of start-ups seeking venture capital have been founded by men.
Connecting all the world's people by 2030 must be our shared priority, not only for sustainable development, but for gender equality.
We must do better, especially for young girls in developing countries. There are many initiatives that need to be better supported and accelerated. One potentially game-changing connectivity project, called "GIGA", is being led by UNICEF and the UN International Telecommunications Union to connect every school in the world to the Internet by 2030.
The digital divide is also exacerbated by the unequal distribution of know-how and expertise.  To address this, we will pursue the implementation of the recommendation of my High-Level Panel on Digital Cooperation on capacity-building.
The digital divide can aggravate the social divide.
Given the polarizing nature of much Internet content, we cannot avoid the question of whether it is a tool to bring us together or whether it is dividing us.
My belief is that the Internet can be a powerful force for good, but we are seeing also that it is a tool that can easily be put to nefarious use.
The algorithms that determine social media can trap us in the echo chambers of our own opinions and prejudices. There are pressing questions to be answered regarding how we allow our lives, our political discourse and our societies to be influenced by an as-yet largely unregulated industry of social media providers.
Artificial Intelligence applications can be used to monitor and manipulate behaviour, to besiege us with ever more targeted and intrusive advertising, to manipulate voters, to track human rights defenders and to stifle expressions of dissent.
How do we safeguard privacy in an age of artificial intelligence, facial recognition, location monitoring, biometric sensors and the Internet of things?
How can we ensure that human rights obligations apply online as they do offline?
The Office of the High Commissioner on Human Rights and others are working on the urgent task of understanding better how exactly international human rights can be applied in cyberspace.
We also need to understand the relationship between digital advances and inequality. New technology has contributed to a steep rise in the number of billionaires over the past 20 years. And use of digital technologies by those who have yet to fully share in such benefits has also made them increasingly aware of the gulf between rich and poor, between their misfortune and the wealth and security others enjoy.
We know that inequality and exclusion drive social unrest and conflict. We also know that digital technologies, depending on their use, can be a force that widens social gaps or reduces them.
The High-Level Panel's recommendation to maximize digital public goods are important and deserve further support.
Let me now turn to the third, and potentially most dangerous divide: the political divide.
Today, there is a real risk of a geo-political rupture – a great fracture of trade, security and Internet systems.
You are all familiar with the politics surrounding 5G technologies. You are also aware of the growing efforts of some States to construct ever harder borders in cyberspace, on the one hand, and the ever-increasing number of cross-border cyber-attacks, on the other. Low-intensity cyber-conflict between major States is not a future prediction but a feature of our present time.
In such a climate, mechanisms that build trust and cooperation are indispensable. The growing frequency and severity of cyber-attacks are undermining trust and encouraging States to adopt offensive postures for the hostile use of cyberspace. The potential dangers of this demand a much more vigorous collective response.
If we do not work together to address these divides, we will be remembered as the generation that ruined the early promise of the Internet.
With its unparalleled convening power and universal legitimacy, I see the United Nations as the appropriate platform where all relevant actors can meet to address such global challenges.
Allow me to propose three ways in which this Internet Governance Forum can lead the way.
First, let us build this Forum into a platform where government representatives from all parts of the world – along with companies, technical experts and civil society – can come together to share policy expertise, debate emerging technology issues, agree on some basic common principles, and take these ideas back to appropriate norm-setting fora.
Second, I encourage us all to take up the recommendation of the High-level Panel on Digital Cooperation and explore the possibility of a Global Commitment on Digital Trust and Security. This political commitment would be open to governments, industry and institutions worldwide and will help us prevent further political division. It will build on agreed global norms for cyberspace and the pioneering work done for the Paris Call and the Christchurch Call, as well as processes fostered under the auspices of the UN General Assembly. We will consult widely and bring this forward next September as Member States mark the 75th Anniversary of the United Nations.
Lastly, I will soon appoint a Technology Envoy to work with governments, industry and civil society to help advance international frameworks, and nurture a shared digital future that puts people first and helps bridge the social divide.
These ideas can be building blocks towards a shared digital future that we can be proud to pass down to future generations.
A future with one world, one net, one vision.
I encourage you in your efforts this week.
Thank you
= = =
On the 27th December Russia proposed the response to the call by the Secretary General for action.
It was confirmation that 2020 will see Governments around the world taking action to bring the Internet under control.
The UK has the opportunity of Brexit to position itself as a democratically accountable, neutral arbitrator for services that are trusted by all. This would be a natural complement to the position of the City of London as the most trusted centre for financial services – now freed from the risk or being hobbled by EU protectionist regulation.
Have we the will to do so?
If so, we must first demonstrate leadership in facing down those who believe they have no need to be accountable for their failure to help address the harms done by those who misuse their products and services. I therefore look forward to seeing DCMS taking immediate action to do so by expediting the delayed implementation of Age Verification, using the processes already developed and implemented by those UK providers who worked to the original timetable for implementing the Digital Economy Act 2017.
[The link to the "processes" says these are designed for UKAS accreditation but this is not yet available.  I understand that these may now have been agreed but not yet announced. Those wanting details of progress should contact the Digital Policy Alliance Age Verification and Internet Safety Group . This has been working for some years to brief officials and politicians on the issues and practicalities in this area and has much excellent material].
I also expect to see the Chancellor take a lead in implementation the OECD/BEPS processes is his budget in order to "encourage" on-line multinationals to pay VAT on their UK turnover and Corporation Tax on their profits in the UK instead of Luxembourg or Dublin. Will he also seek tax the $trillions that have vanished through the Crown Dependencies to cover our post Brexit defence (and global emergency response)  expansion) budgets? Watch this space?
---
December 19, 2019 7:37 PM
cybersecurity
,
Internet
,
police
The Times has again revealed the scale of the UK problem with tackling cyber-facilitated fraud . But most mainstream crime (from gang violence and rape to burglary) now has an on-line dimension. The need to analyse the social media, mobile phone records or security systems of victim or suspect and present the results in court is now commonplace. That complicates attempts to restrict the information available to jurors to that on which the judge and lawyers can agree while still allowing justice for the victim. No wonder confidence in the "system" is crumbling.
20,000 more police are welcome. But how will they be trained and used. Over a decade ago the EURIM-IPPR study into "Partnership Policing for the Information Society" identified that the police would never have more than a fraction of the resources necessary to address on-line crime.  One "answer" is to return to Peelite policing principles, with full time police working in partnership with security professionals and user communities (on-line and off-line) on investigation as well as prevention. That will entail facing up to governance issues that most would prefer to avoid   We also need to make it very much easier for victims to get support and redress, including via civil action where criminal conviction is unlikely, inadequate or inappropriate.
The problems are worst in London
The problems affect all parts of the UK and the solutions require national and international co-operation but they are at their worst in London. It is not just that the cyber-expertise of the Metropolitan Police has been repeatedly raided, first to staff anti-terrorism teams and more latterly the National Crime Agency. Mainstream community policing and the ability to contact the police for help have also collapsed in London. Volunteers and specials are down by over 2/3 rds since the peak at the time of the Olympics. Most access/reporting points (e.g. via counters in police stations or libraries) were wiped out last year on "efficiency" grounds – instead of being transferred to trained volunteers. It appears to have been a matter of policy, not just resource. Even e-mail addresses on the websites of the Safer Neighbourhood Teams, (to enable them to be sent non-urgent video clips of suspicious activity such as drug dealing, car theft, shoplifting, anti-social behaviour  etc.) have been removed.
According to the latest Special Constable National Strategy "Only around 20% of the overall calls for assistance received by the police service is made up of traditional volume crime, with the remainder made up of public safety and welfare and non-crime incidents such as mental ill-heath, concerns for safety and missing persons".  Most police resource is no longer used to support the principles set by Sir Robert Peel and the Duke of Wellington for consent-based crime reduction and community safety. It is rationed to meet top down national targets. In the case of the Metropolitan Police these include anti-terrorism and demonstrations. The local residents see what the Duke of Wellington did not want them to see – an occupying force which descends on the area in response to an "incident" and then vanishes a few hours or days later.
Which kills more? Knife Crime or on-line abuse/fraud?
The headlines are for drugs and knife crime. But on-line fraud and abuse are even more out of control. More adults and children commit  suicide or self-harm as a result than are murdered or maimed on the street. And as the original Times investigation uncovered on-line crime is almost impossible to report – with everything, not just Fraud, drowning the one all centre.
And how do you report either?
The problems were not only predictable they were predicted – even before the rapid growth in the use of social media compounded the problems. The processes via which the subsequent Home Office strategy to handle the problems was blocked by other Government departments illustrated Whitehall politics at their worst. The way in which the City of London Police were manoeuvred into an impossible role illustrated Police politics at their most Machiavellian. The problems of under-reporting now apply to almost all crime. Apart from the overstretched 999 service it is said to be almost impossible to "report" to anyone who will take action or provide victim support unless some-one is dead or seriously injured or the value is over £100,000 (allegedly £2 million in London).  Meanwhile far too many youngsters would rather bleed to death or commit suicide than go to the police. And far too many victims of fraud (large or small) are dead within the year.
Bridging the gulf between the police and the community
Meanwhile the gulf between the police and the community has widened, especially in cities with large immigrant communities. Over 40% of the population of many inner London boroughs were born outside the UK. They account for a similar proportion of crime.  Volunteers and special constables are more likely to represent the community. Their numbers have collapsed in those forces, like the Metropolitan Police, which have not yet implemented the 2011 changes designed to enable a rapid expansion in advance of the Olympic Games.  These allowed (with checks) the recruitment of security and medical professionals, youth and care workers (including those dealing with the criminal justice system) and military reservists. We need many more, (including those with relevant clinical, cultural, technical and professional experience and expertise)  to support community policing, local and national incident response and victim support teams. It is the only practical way of relieving the pressure on full-time police officers. This is particularly so with regard to handling young offenders and the many incidents involving drugs and mental health issues as well as with regard to cyber.
The recommendations a decade ago, for handling cybercrime and fraud, included using industry resources to streamline and automate the collation of information (from all sources) about on-line abuse/fraud into crime reports for action. The Culture Media and Sport Select Committee cybersecurity report more recently identified (para 25) the need to provide better victim support guidance and contacts (e.g via Citizens Advice), including  to enable action under civil and contract law where appropriate.
The plans, announced with the Queen's speech, to allow Special Constables to join the Police Federation is a welcome step in helping break down cultural barriers between full-time officers and "specials" and consequent opposition to recruiting many more volunteers, with their own professional skills, to complement those of the professionals. Police service volunteers and special constables are already more likely to represent the communities they help police. Targeted expansion among immigrant communities, including to attract those who may progress to become full-time policemen, is probably the only realistic way of addressing London's problems. We can no longer afford the divisions and risks arising from a situation where even the community police may commute in from outside the M25.
The plans, announced with the Queen's speech, to allow Special Constables to join the Police Federation is a welcome step in helping break down cultural barriers between full-time officers and "specials" and consequent opposition to recruiting many more volunteers, with their own professional skills, to complement those of the professionals.
My recent work on Community Safety (on -line and off line) has also led me to appreciate that the fear of on-line fraud/abuse, compounded by difficulty of reporting to some-one who will take action or provide victim support, means on-line services are used least by those (poor, elderly, vulnerable) who would benefit most. Such fears are also a major obstacle to those who wish those most worth defrauding (pensioners with disposable wealth) most resistant to on-line banking. Hence the reason that many of those in the Communications and Financial Services industries (and their security, incident management, insurance, asset recovery and legal advisors) would like to worth much more closely with law enforcement to protect and support their customers (large and small).
The actions necessary to enable the 20,000 more full-time police to have an impact:
1) Require all police forces (particularly the Met Police) to implement the 2011 changes to allow security and medical professionals and youth and care workers to become police service volunteers and special constables and to build the processes into their mainstream recruitment and career development strategies.
In parallel support (e.g. processes for joint funding) the creation of community (both local and non-geographic – e.g.cyber) linked incident response and victim support teams to relieve the pressure on full-time police officers and to support to the latter with access to professional expertise, contacts and industry resources.
The aim should be to recruit and train an additional two volunteers, whether warranted or not, for every new full-time officer.
This should be additional to, not as part of, the 20,000 new officers
2) Organise central clearing operations for the bulk- automated "notifications" of abuse/fraud from banks, ISPs, on-line retailers, telcos and others, to facilitate joined-up action and collation (where appropriate) into meaningful crime reports for Action Fraud  (and/or others) to forward to those who will take action – whether law enforcement, the security services or under contractual obligations or duty of care for their customers.
GCHQ should have a major role in this space.
So too should the Communications, Internet and Payment service providers, including players like Amazon, BT, Google, Vocalink, Vodaphone and the High Street Banks.
(In fact work is under way in this space, but far too slowly and hobbled by priorities other than crime prevention, victim support and "asset recovery" (following the money and using civil/contract law to recover it from those aiding and abetting the culprits if they do not assist).
3) Develop, support and publicise (via Citizens Advice, Victim Support etc.) processes (including governance) for voluntary co-operation between business (including the cybersecurity industry) and law enforcement for reporting, investigation and redress under civil/contract law where criminal prosecution is unlikely.
In this context any recovered proceeds of crime, whether after criminal conviction or civil action facilitated by the police. should go into relevant police budgets – not Treasury. I fully understand the arguments against this. In practice the bigger risk is that they protect those who use criminal wealth to corrupt and distort justice more than they motivate the police to go after them. I would look forward to seeing the new intake of MPs debate this one – bringing a fresh perspective to an old debate.
3) Bring forward rapid action on the On-line Harms White Paper (e.g. the oven ready bill just given to the Minister on her re-appointment) and implementation of the Digital Economy Act provisions for on-line age-checking using the audit of already available systems , including from AVPA members , against PAS 1296  (now in the process of becoming an international standard) in place of the expensively delayed and proably abandoned processes proposed by the BBFC for implementation manana. Extend these to cover the purchases of knives, alcohol and access to social media services.
This will help focus the minds of the on-line giants towards helping protect their customers and their business models from crumbling confidence on the part of advertisers, public and even their own staff.
4) Pledge a review of the Criminal Justice System led by Victims and Jurors not Judges and Lawyers.
This is a much bigger subject but "justice delayed is justice denied" and the current system cannot cope. I support the adversarial system but "justice" will not be well served unless and until we allow jurors to give verdicts according to rather more of the evidence available, not just the selective subsets they have been allowed to hear. But we also need to redress the current imbalance in favour of the guilty perpetrator and against the innocent victim.
---
December 18, 2019 10:33 AM
Uncategorized
Boris Johnson intends to accelerate the pace of change in his second hundred days and an indicator of his ambition was the speed with which he moved to fill the gap at DCMS before it is merged into a recreated Department of Trade Industry.
Given the rumours that Nicky Morgan was driven out of elected politics by the viciousness of the on-line trolling directed against her and given the large number of new female MPs I anticipate rapid action to bring back the implementation of the DEA clauses on Age Checking, dropped in order to avoid an on-line firefight during the election campaign. This time round, however, I expect the implementation to be a simple requirement to audit processes against PAS 1296 as part of a wider "duty of care" – i.e. not just for children. The on-line libertarians who so muddied the waters on Age Checking have very few friends among those who voted Conservative for the first time in this election. Such a twin track approach may also help protect DCMS from being sued by those British tech innovators who spent tens of £millions getting anonymised, privacy friendly Age Checking systems operational in time for the original implementation date.
I look forward to both being ready for implementation by the end of January, if only to give MPs and peers something other than Brexit to talk about. if so, we can expect to see a step change in the behaviour of major players as they realise that age checking, for example, is an integral part of giving their advertisers confidence that they are addressing the audiences they want, not angering them.
I quote the press release for the "Oven Ready" Bill on Duty of Care verbatim.
I look forward to it being passed in parallel with the Brexit Bill – to give MPs something else to talk about.
NEW DCMS SECRETARY OF STATE URGED TO PROTECT CHILDREN ON SOCIAL MEDIA WITH DRAFT BILL
• Draft Bill will enable government to deliver on ambitious manifesto commitment to 'legislate to make the UK the safest place in the world to be online'
• NSPCC, 5Rights Foundation, the Institute for Strategic Dialogue and Royal Society of Public Health back new Online Harm Reduction Bill drafted by Carnegie UK Trust
• Ofcom proposed as regulator of social media companies
The returning Secretary of State for Digital, Culture, Media and Sport, Nicky Morgan, will begin her new tenure today by reviewing a draft Bill designed to impose a statutory duty of care on social media companies to protect children from harm.
The Bill – which is endorsed by organisations including the NSPCC, 5Rights Foundation, the Institute for Strategic Dialogue and the Royal Society of Public Health – was written by Carnegie UK Trust to end months of delay since the publication of a government Online Harms White Paper.
William Perrin, Trustee at Carnegie UK Trust, said: "The Prime Minister talked of ending stagnation in Parliament on Brexit, but vital domestic policies have stagnated too. Work on legislation to protect children and the elderly online has barely progressed."
"This draft Bill aims to give Nicky Morgan fresh impetus as she returns to this important task, meeting an election manifesto commitment to 'legislate to make the UK the safest place in the world to be online'. Under our draft Bill companies who run online services would need to demonstrate that their systems are safe, well run and respect human rights. We have set out in detail how parliament could legislate for a duty of care enforced by a regulator."
The draft Bill shows that a duty of care could be introduced quickly and effectively. It puts a duty on relevant companies and gives regulatory powers to enforce that to Ofcom. Ofcom would take responsibility for drawing up Codes of Practice for social media companies to reduce the risk of harms online and for the monitoring and enforcement of the regime.
Carnegie UK Trust's draft Bill creates a framework for international best practice for social media companies. They set out how the UK has the building blocks for a so-called "British Model" for online regulation which includes:
1. Protecting children with a statutory duty of care for online harm reduction
2. Enhancing and promoting free speech and democratic engagement
3. Attacking scams and fraudsters who prey on the elderly
4. Levelling up for free trade – getting ahead of the pack
5. Helping British start-ups with a ruthless focus on anti-competitive behaviour
6. Championing British rule of law online
William Perrin said: "The early introduction of legislation is an important component in setting the pace internationally – as the UK has done in the past in so many areas of tech and digital policy. As we prepare to exit the European Union, we are in a strong position to carve out a uniquely British model of regulation. The duty of care is an integral part of this approach to increase our competitiveness, support our national values and lead the world online in enhancing free speech, protecting children and the elderly and improving national security."
The open letter to the Secretary of State for DCMS is here: http://www.carnegieuktrust.org.uk/news/draft-online-harm-bill-dcms-letter/
The draft Online Harm Reduction Bill and explanatory notes are available here: http://www.carnegieuktrust.org.uk/publications/draft-online-harm-bill/
ENDS
For further information, please contact Nicole Anderson on 0131 260 2530 or email nicole.anderson@grayling.com
Notes to editors
1. Professor Lorna Woods (University of Essex), William Perrin (Carnegie UK Trust Trustee) and Maeve Walsh (Carnegie UK Trust Associate) have published extensive material on the development of a statutory duty of care, which can be viewed here: https://www.carnegieuktrust.org.uk/project/harm-reduction-in-social-media/
2. Their proposals have influenced a number of Select Committees and other expert bodies. For example: the House of Commons Science and Technology Committee, the Digital, Culture, Media and Sport Committee, the Lords Communications Committee, the APPG on Social Media and Young People and the Labour Party have all recommended a duty of care, along with the NSPCC, the Children's Commissioner and the UK Chief Medical Officers. A report to the French Ministry of Digital Affairs referenced a "duty of care" as the proposed basis for social media regulation and the European Commission are actively considering our work as they scope their new digital policy programme. The proposal was adopted in the UK Government's Online Harms White Paper. The Government's response to the Online Harms White Paper was expected at the end of the 2019 but has been delayed by the suspension of Parliament and the General Election.
3. The draft Online Harm Reduction Bill creates a high-level framework to regulate systems operating online that may give rise to harms. The framework empowers an independent regulator, OFCOM, to act at arms' length from the executive and Parliament. This short draft Bill (60 clauses), amends the Communications Act 2003 (CA03), the very large Act that abolished seven regulators and created OFCOM. Adding to the CA03 regime garners the benefit of over 15 years of practice and experience. This draft Online Harm Reduction Bill requires the regulator to make codes of practice that are essential for the operation of a statutory duty of care regime. An indicative list of such codes is provided. The codes should be written by the independent regulator, not by government.
4. CUKT is publishing this Bill to continue to keep the debate and discussion going on the most effective way to regulate to reduce harms online. The authors will continue to engage with Parliamentarians and Select Committee members on a cross-party basis as well as international organisations and other stakeholders with an interest in this area.
5. The Conservative manifesto commits to the following: 'We will legislate to make the UK the safest place in the world to be online – protecting children from online abuse and harms, protecting the most vulnerable from accessing harmful content, and ensuring there is no safe space for terrorists to hide online – but at the same time defending freedom of expression and in particular recognising and defending the invaluable role of a free press." (p10); and 'We will ensure that no one is put off from engaging in politics or standing in an election by threats, harassment or abuse, whether in person or online. We will champion freedom of expression and tolerance, both in the UK and overseas.' (p48)
---
December 16, 2019 9:10 PM
Brexit
,
NHS
The Prime Minister has set a clear vision and strategy, with priorities to help him secure the ongoing support and commitment he will need for delivery. It may not be popular with the metropolitan elite but the strategy behind the Conservative manifesto and campaign strategy struck a chord with a clear majority of the English. As  Rachel Wolf, one co-authors of manifesto says: The manifesto was for neither rich nor poor – but for those "just about managing" (i.e. most of us). It focussed on fairness, public service delivery and "place"- e.g. using infrastructure and R&D spend to bring jobs and services to the regions.
The aim is to reverse policies whose practical effect was to herd the people into the over-crowded South East and onto commuter trains into London. We can now expect to see the transport infrastructure of the North (and other parts of the UK) improved before the EU umbilical chord of high speed rail is extended to Birmingham (HS2). We can expect to see public funding for provincial airports given precedence over that for Heathrow. But the biggest changes are likely to follow from the coming attempt to devolve power from Whitehall (not just Brussels) to Town and County Hall.
How will we know that real, not cosmetic, change is under way.
Throwing more money at the NHS, Public Services and Infrastructure projects is easy. Bringing about real change is not. An early focus on some of the critical points of leverage will show that Government is serious. Thus the retention of Nicky Morgan at DCMS shows the Prime Ministers commitment to avoiding delay on broadband roll out and, probably, on expediting action on-line harms. That latter was suspended to avoid a firefight with the digiterati during the campaign but is very popular with women voters and those with children and grandchildren.
The most urgent point of leverage is rapid action to address the skills shortages in the way of delivering full fibre broadband networks to enable affordable NHS services at the point of need and the rebalancing of the economy, bringing jobs and skills to where people want to live, not just to enable us to stream Netflix or Amazon without degrading the BT network.
But perhaps the most important is to provide skills for the many, not the few: and certainly not just for the 50% with the mix of academic aptitude and parental support to be willing and able to incur student debts they may never repay. Our Universities may depend on their earnings from overseas students while the future of the rest of us depends on upskilling our own workforce rather than relying on immigrants.
Action on specific skills shortages is the point of leverage for delivering on both Broadband and the NHS.
Broadband rollout needs immediate action to create outdoor facilities to enable trainees to practice using modern construction techniques and equipment to build and maintain full fibre and 5G network. I have blogged on this before . The solution entails expedited planning permission for brownfield training sites linked to FE Colleges serving former mining areas and/or attached to Agricultural Colleges. I passed my work in this area to the CEO of Highways Electrical Association (who chairs the DPA Digital Infrastructure Skills Sub Group) earlier this year. The recent fire in Milton Keynes  probably caused by an underground gas pipe not being where expected, illustrates the importance.
NHS needs an equally rapid exercise to identify why UK nursing degrees and apprenticeships are so unpopular (not just expensive to both students and employers). I have read some of the analyses. If they are correct, the solutions will include the of use of modern blended learning techniques to improve local access to high quality, relevant training and greatly expand numbers for the same cost. There are problems with Clinicians, Technicians, GPs and their support staff but change has begun. The NHS skills problems are, however, symptomatic of the systemic problems affecting the UK approach to skills policy as whole.
But I would also like to such actions into context for those wondering how the wider changes will affect their businesses and ways of working.
How long before we know what really lies ahead: growth or stagflation?
I think will know with three months:
Until the end of January the focus will be on getting the first phase of Brexit completed. New Ministers will be reading their way in. Existing ministers will be expediting changes already under way so that they will be better able to justify their survival when the reshuffle comes.
After the end of January we will see the focus switch to getting proposals into the budget for the second phase of Brexit and the first phase of economic recovery across England and Wales. We will also the start of debate on what we want to keep from our current relations with the EU and what we want to change. GDPR, the new AVMS directive and co-operation on On-line Harms and Cybersecurity will be on the agenda. So to will be the procurement directives.
The plans for economic recovery should not be based on the North at the expense of London – which as a Mayoral election coming up. They should be based on coupling infrastructure investment and export led jobs across the whole of England and Wales, while also freeing London to be the Fintech centre for the world and entrepot for a more outward looking EU. The NHS spending plans for commitment in the budget will be critically dependent on those changes leading to genuine growth and an increase in tax revenues, including from those who currently pay VAT and Corporation tax  in Luxembourg and Brussels. If they do not, then we are doomed to stagflation. The budget has to cover all the bases.
I should add that I have long believed that Scotland and Northern Ireland should be given the freedom to choose between independence and subsidy from London. I do not equate the United Kingdom with rule from the Palace of Whitehall. Alternative models include those for the parts of the British Isles which are outside both the UK and EU but still ruled by the Queen as Duchess of Normandy and  Lord of Mann.
There has been a seismic change. It is not just politicians who are no longer trusted
The UK IT "Establishment", (the lobbyists and country managers of the big outsource suppliers and Internet multinationals and those running their UK R&D and technology transfer operations) will not find it easy to come to terms with the seismic political change of power that has occurred. We can expect a period of denial before they do more than try to "capture" the new intake of MPs and help the Civil Service resist the new rebalancing and devolution agenda. But it is critical, for the economic health of the UK , that their employers understand and exploit the scale and nature of the opportunities that a post-Brexit Britain will offer – and actively help secure the necessary constructive relationships with both the EU and the US. I spent five years as a corporate planner for a UK-owned multi-national, helping decide where we invested in R&D and manufacturing, where we did not. One of my most important roles was to ensure that the "host" countries on my patch knew why we made those choices and how they could change them. In a post-Brexit world it is critical that UK central and local government similarly opens their minds and compete on what really matters, not just candy floss short term tax breaks.
"Getting Brexit done" means moving forward to positive negotiations on the nature of our future relationship with the European Union. A one-off, drawn out,  deal, agreed behind closed doors, will not work. It will lead to stagflation and split the UK for ever. The way forward is open, incremental and democratically accountable. All the things professional lobbyists, diplomats and civil servants hate.
It entails recognising what the majority want to change and what they do not.  They want to stop immigrants overloading "their" GP surgeries, Hospitals, Housing and Schools and taking "their" jobs and those of their children. They want to stop beggars and criminals coming to the UK to claim benefits and clutter the streets.  But they also "know" we need skilled immigrant nurses and doctors who speak good English.  They have also come to enjoy travelling across Europe without the need for passports or health insurance. Most also want higher standards for animal welfare, food hygene and environmental protection than the WEU can agree and enforce across all members states.
The electorate is not stupid. It does not know who to trust
We also need to recognise that most voters are not stupid. They see through the special pleading of the lobbyists who "know" what is good for them, employed by those who have done well out of manipulating Whitehall into gold plating pan-European regulations which, for example, drive SMEs out of business and/or increase costs by changing what was not broken and which the rest of the EU finds ways round.
They are also highly sceptical about anything said by IT experts. The Edelman global trust surveys indicate that trust in technology companies and on-line information sources has fallen over recent years. But the most recent (2019) also indicates an interesting change towards wanting to trust your employer and a hunger for "news". Overlay those findings with the changes in employment patterns, the implosion of news sources and the split between the 40% who work outside London for private sector employers (mainly SMEs), the 40% who work in the public sector (and its supply chain) and the 20% who work for big multinationals or financial services (mainly in the South East). And you can better understand the growing polarisation between "devolution coupled with freedom of choice" and "centralised socialist regulation". "Progressive liberal democracy" in being squeezed in the middle.
And that is the fault of the way we have used IT and Internet
Now let us look at the contribution of  IT professionals. I will begin with their interpretation of "freedom of choice" as "take it or leave it". We have long suffered from those who "know" what users "need", without ever asking them what they "want". Examples range from the National Plan for IT in the Health Service to Verify.
Now we have the GDPR, negotiated between Government, Corporate and Privacy Groups. It has made no perceptible to the policies of those who demand a blanket acceptance of unknown surveillance software as a condition of service. But it has led to an implosion of services around dominant players and the deletion of personal records and collapse of contact across sports and social clubs, health and welfare charities and local authority services. "Computer say no" is the new excuse for poor customer service. Looking ahead we have to consider how to reconcile GDPR with the approaches of the rest of  world. The US may have no federal legislation but it is reasonable to assume that the new Californian approach to Data Protection approach will spread across the other states.
Meanwhile the liberal intelligentsia is very exercised by "fake news" generated by indigenous political interest groups. I do not think discussion has moved on since a debate organised by ISOC a couple of years ago. A bigger problem is "no news" because most of the advertising that used to support newspapers has gone on line. There are no budgets to pay for professional local and regional journalism or editing (alias quality control).  How do you find out what your local council is really doing or how your local hospital is performing?
Is the current Internet fit to support Critical National Infrastructures (including Health and Business)?
Perhaps a bigger problem is, however, the way we have come to increasingly rely on on-line services without addressing their inherent vulnerability. The image of the built is built on the myth that it was designed to survive World War 3. Unlike its rival (the ITU plans for X25), the Internet was not designed. It was "merely" an evolving set of protocols and processes for networks to talk to networks so that if one fails the message will hopefully find a way through the others available and get to the address given. It is now a jungle of components of uncertain provenance, from the robust and well-engineered to the flaky and amateurish. It also has many known "single points of failure", albeit most of these are to do with the physical infrastructures (cable and/or wireless) over which traffic runs.
I was delighted that last week the CEO of the Internet Society took time out from the current fire fight over the sale of the Public Internet Registry to speak (at Chatham House) to the consequences of the current consolidation of  Internet processes into the hands of dominant players with their single points of failure. The message I derived  was the need for information to enable those using the Internet to make better informed decisions on the risks they are willing to accept and/or pay extra to avoid – e.g. hot standby routings using different suppliers, technologies and peering centres. Unlike most events hosted by Chatham House this one was "on the record". The full video is available here.
The Internet, running over Broadband, is the critical infrastructure for the NHS, as well as the post Brexit Economy 
That event reinforced the reasons I was so pleased that the Conservative dash to create the Gigabit instructure that Britain needs to deliver improved Health and welfare at affordable cost, (let alone be globally competitive), was based on competing fibre and 5G networks, not the re-creation of the BT monopoly, with its single points of failure, taking down communities for days, sometime weeks, on end. Looking ahead to a post Brexit world I would like to see the UK positioned as a neutral host for Internet and inter-operability governance events and research: neutral between the US, EU and China. In much the same way as Brexit enables London to retain its positioned as de facto neutral host for most of the worlds Financial services governance and disputes resolution.
---
December 15, 2019 1:39 PM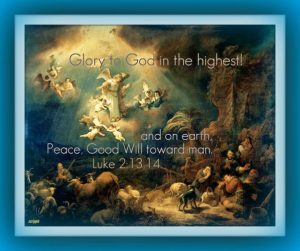 "Glory to God in the highest, and on earth peace, goodwill toward man":
regardless of whether you think God likes them or is pleased with their views on:
Brexit,
Climate Change,
How to manage the Economy and/or
Deliver Social Justice (whatever that means) or the
The future of the National Health Service or
The Internet (from On-line Harms to the sale by ISOC of the PIR).
The Christian, Jewish and Secular (including Cyber) worlds need equivalents of the Amman Message.
In 2004 over 200 scholars from over 50 countries came together. This gave it an authority equivalent to the first Council of Nicaea. But instead of agreeing the bases for future persecution they agreed the core principles of tolerance:
"They specifically recognized the validity of all 8 Mathhabs (legal schools) of Sunni, Shi'a andIbadhi Islam; of traditional Islamic Theology (Ash'arism); of Islamic Mysticism (Sufism), and of true Salafi thought, and came to a precise definition of who is a Muslim.
Based upon this definition they forbade takfir (declarations of apostasy) between Muslims.
Based upon the Mathahib they set forth the subjective and objective preconditions for the issuing of fatwas, thereby exposing ignorant and illegitimate edicts in the name of Islam."
Would that the Message was better known and more widely applied.
Meanwhile many versions of the Bible confine goodwill to those whom God "favours" or who "please him", implying that they reserve the right to be as intolerant as posting vitriol on social media during the recent election. The Amman declaration carries sound guidance on how to handle those with whom you profoundly disagree. Leave it to God to "punish" them, if that is what you really think they deserve.
P.S. In the text of the King James Bible "Man" is synonymous with "Mankind". Queen Elizabeth never forgave John Knox for his diatribe against her sister and her cousin.
---
November 30, 2019 8:05 PM
Brexit
,
Conservative
,
digital
,
green
,
Labour
,
Libdem
,
Skills
,
Uncategorized
Without radical change, particularly to our education and training system to give our current and future workforce the skills of the future, that future is bleak, who-over wins on December 12th.
Thec Conservative spending plans are ambitious. They require much more than the Brexit Dividend from halting the remission of tens of £billions to Brussels and from forcing Amazon, Apple, Facebook, Google etc. to pay VAT and Corporation Tax in London instead of Dublin or Luxembourg. The Libdem plans are equally ambitious, when you remember they have no Brexit dividend to spend, only a supposed Remain Dividend after the ending of uncertainty. But the unwinding of the stocks built up to handle fears of border chaos will guarantee a period of recession. Meanwhile Labour will "guarantee" a prolonged period of uncertainty, while they renegotiate Brexit. Then they have spending plans that are well above the yield from new taxes on the tech multi-nationals and increased taxes on business and on households earning more than double the national average. That is if there is any net yield after taking account of the Laffer Curve.
The world, not just the EU, faces economic uncertainty and recession, hence the core of the case for remaining inside a protectionist trade bloc, even though that bloc has collectively doomed itself to over-regulation and stagnation. Unless and until we have a period of serious, investment-led economic growth, whether inside or outside the EU, we face a period of stagflation. And the idea that we can base that growth on importing skills that are in shortage across the world is as big a fantasy as … [insert here the forecast you believe in least].
Read on … you will find my own recommendations at the end of this blog.
Debate is compartmentalised
Earlier this week I attended a local climate change hustings. Dulwich and West Norwood is a target seat for the Greens. The LibDems stood aside to give Jonathan Bartley a clean run against Helen Hayes . The Brexit candidate, Julia Stephenson was a passionate, practical and personally committed conservationist who wanted us to leave the EU so we could take climate change seriously, instead of blethering.
I was, however, struck that no-one raised the issues of technology and climate change. There was no mention of using technology to reduce carbon foot prints: e.g. broadband to telecommute to work or smart logistics/energy etc.  There was no mention of the effect of demand for the rare elements used in chip production on the African rain forests.
The Conservatives have committed to expedite  investment in full fibre and to use Brexit to escape the cruelties and waste of EU agriculture policy. But only Plaid Cymru have linked broadband and green technology. There is no mention of broadband and "smart" in Labour's promises to spend more on windpower etc.  Debate is compartmentalised.
We are promised forests of magic money trees instead of plans to use technology to do more for less
Meanwhile all parties have promised to spend money that we have not yet earned.
In the case of the Conservatives it is the Brexit dividend. In the case of Labour it is a forest of magic money trees interspersed with black holes (e.g. compensation for WASPI women). The LibDems spending plans are more modest but depend on a Remain dividend greater than our current payments to the EU, let alone the increases to come.
It took time from Harold MacMillan's sacking of Peter Thorneycroft (because he wanted to control Government spending) to the stagflation of the 1970s but the path was as the latter had predicted. The failure of the Coalition Government to impose austerity on Central (as opposed to Local) Government spending after the crash of 2008 has paved the way for a similar rerun of fantasy economics.
Mass immigration has so far held wages down, while increasing demand for housing, maternity, childcare and schools places well beyond previous planning forecasts. But if "austerity is over" and the intention is to control immigration, we can see the future . Brexit or not, we face a period of stagflation as Government spending roars further ahead of tax receipts.
Health and Welfare as an example of the need for radical change, not just more money.
All parties have promised increased spend and more doctors and nurses to address multiple crises – from maternity and childcare overwhelmed by immigrant communities to the multiple chronic conditions of an ageing population. At the same time we are told we must slash our carbon footprint to avoid catastrophic climate change.
To quote "No End of Jobs" (written in 1984 when there was a previous scare that AI and Robotics would lead to mass unemployment") "If we do not make better use of technology to create more wealth and simultaneously release and equip manpower to take better care of the elderly, you and I will grow old and cold alone, in the dark."
Part of the way out is to focus "investment" on ubiquitous, secure, high reliability, resilient broadband to join up health and welfare in patients homes (including care homes) and in the local community (hence my work on a pilot community safety partnership) rather than pour funding down silo'd and separately regulated drainpipes, shuffling the elderly,infirm and/or vulnerable between departments, hospitals and nursing homes accordingly to which symptom/need is currently dominant/fashionable and beds are available.
Investment in technology needs to  focus on meeting clinical and care needs and supporting flexible development paths to develop and maintain the skills of clinicians and carers at all levels. We are more likely to see both good practice and value for money if the focus is  less on saving costs within departmental silos and more on enabling better, faster, holistic, joined-up, care for patients. Too much attention is paid to top down data collection (to aid planning and research) and too little to addressing cumbersome user interfaces which get in the way of spending time caring for patients. We need more attention on the inter-operability and linkage of bottom up systems which meet immediate clinical needs or help patients to manage their own long term conditions. That was why the NHSIA was making faster progress with smaller budgets that Tony Blair's grandiose NPfIT. The standardised replacement systems all too often had less clinical functionality than those they replaced – and still have inter-operability problems.
The manpower planning and skills programmes for the NHS appear stuck in the 20th century.
The focus is on "excellence" and producing relatively small numbers of highly skilled graduate professionals. We need them to supervise the evolving "teams" but the volume need is for skilled carers, medical/nursing "associates" and paramedics capable of handling most common health problems/conditions/accident. They in turn need flexible apprenticeship and professional development programmes which enable them to learn while they earn and keep abreast of change,  without having to traipse round the country according to which hospital is accredited by which Royal College and/or University to offer which experience. We have long relied on immigration to fill the inevitable gaps.
We need to open up the missing vocational education and training paths from carer, through nursing, "clinical assistant" and technician to GP and Hospital Doctor. We need look at why nursing degrees have double the average student drop out rate and Nursing Degree Apprenticeship programmes have such poor take-up. The latter is said to more degree than apprenticeship with the same problems of having to live away from home studying theory, while those attracted to nursing are more often motivated to care for their fellow human beings and many have local commitments. The "off-the-job" expectation for most degree-linked apprenticeships is 20% (e.g. four days practical and Fridays at College or University). For nursing it can be 80%. This an, in practice mean 100% during the academic "term" with work-experience during week-ends and academic vacations.
Meanwhile most on-line health systems are "As user friendly as a cornered rat"
The Labour party struck a chord with its promise of no more digital only public services and to recruit 5,000 more digital advisors to offer telephone support. The problem is the public experience of trying to get through on the phone – whether to GP surgery, hospital clinic, council or Government agency. A better pledge would have been "Make government digital services usable by those who need them most"- beginning with those of the NHS. The scale and nature of the problem illustrates why such a pledge would be so popular:
Barely half of UK adults have ever filled in a Government form on-line. Barely half of UK pensioners have been on-line other than to read e-mails in the last three months. Confidence in the usability, security and efficiency of public sector on-line services is least among those who among those who should benefit most. This leads to unnecessary suffering not just the failure to realise expected savings.
The reasons include:
• Many Central Government and most local government systems do not meet the standards for disability access that are supposedly mandatory.
• Many systems are not designed for secure use by those most reliant on them, the elderly, vulnerable or disabled. Few have secure processes to enable the use of trusted (including by the recipient) intermediaries – e.g. Registered Carer, Citizens Advice Volunteers etc.
• There is a confusion of user interfaces, duplication of information collection and authentication requirements and a lack of joined up, let alone shared policies on digital design, security, identity, data sharing/protection and inter-operability.
• There is a lack of reliable, secure, supported access, especially in rural and inner city areas where physical access (e.g. local or central government offices, post offices, police stations, GP surgeries) is being reduced. Call centres are no substitute.
• The fear of on-line fraud/abuse is compounded by the difficulty of reporting this to some-one who will provide victim support or take action to prevent repetition.
The solutions require the enforcement of existing policy and good practice, not new legislation
It is ten years since "The Politicians Guide to Picking Winners". The last Labour Government was still in power. Despite the efforts of Frances Maude at Cabinet Office a new generation is set to revert to past bad practice. The main glimmer of hope, Labour's promise to repeal IR35 has evaporated into a vague "review" , in the face of determined opposition from an unholy alliance of Unions and Outsource providers – determined to avoid their bargaining strength being undermined by the re-creation of a world of self-employed independent contractors.
I would have liked to see a simple three point plan in at least one of the manifestos.
All Government funded/mandated systems should be designed and tested for use by their target audience with a ban on going live unless the responsible Minister can use them. A similar policy under the coalition government was quietly dropped after each successive attempt by an IT literate junior minister to use the Farm Payments system failed. Usability audits to be contracted to organisations like Abilitynet, Age Concern or ACRE (at full consulting rates to enable payment to testers from the target audiences).
The DCMS full – fibre broadband programme should be used to supply full-fibre broadband to every Sub-Post Office and GP Surgery to enable them to be used as supported local access points to on-line public services, including health and welfare. Given the track record of the Post Office Horizon Project and of large NHS projects the implementation should be by an extension of the SME voucher programme, including support and training, with the National Federation of Sub Postmasters and a consortium of Practice Participation Groups contracted to test the usability of the systems and services on offer.
The Government Digital Service should publish a list of which digital identity and transaction systems are recognised by Government Departments for which purposes/applications – and how much they charge/cost. These currently include a wide range of NHS, Pupil, Student, DWP, HMRC, Passport, Law Enforcement, Home Office and other numbering/identity systems and an equally wide variety of electronic procurement, invoicing, payment etc. etc. This should enable rationalisation as departments realise the potential for incremental cost savings and performance improvement while recognising that there is no "one size fits all". This will also allow the quiet termination of the Verify programme, other than as the name of the list.
The biggest disappointment is the lack of attention to vocational skills as the way to sustainable growth.
The Conservatives have pledged to begin implementing the results of the Augar report with a serious injection of funding into Vocational Education. But they appear to have given priority to a points system for immigration to address skills shortages over the need to remove the obstacles to expanding employer driven apprenticeships and training programmes. The other parties appear to think that "freedom of movement", alias letting immigration rip, whether from the EU or elsewhere, will provide the skills for infrastructure projects, the NHS and economic recovery. All also promise more money for teachers and schools but make no reference to the many systemic problems they face.
Below is a summary of what I think needs to happen, based on the four decades of material I handed over earlier this year:
Lifelong learning for all not just student debt for 50%
Problem
1) The skills in demand and the ability of technology-assisted education and training providers to respond are both changing faster than University and Schools planning, funding, course, content and examination regimes can handle. The century old hierarchy of Haldane Style committees of experts (extended over time from research to education and training policy and implementation as a whole) is no longer fit for purpose.
2) The current UK University Funding regime is economically and politically unsustainable. Standardised fees funded via student debt are unfair and unpopular with parents as well as students and graduates (who often cannot afford home or family after the cost of repayment). They distort markets with hidden cross-subsidies. They encourage high value UK graduates to emigrate. Academic rankings and promotion put winning pure research council challenges above funding from industry to support R&D for innovative products and services.
3) The current schools and college funding systems are similarly unsustainable. Increased pension charges will absorb all the additional funding announced. Funding is linked to performance in examinations which filter for academic rather than employment potential. Schools need to draw in the revenues which will enable them to serve the diversity of pupil needs and transform their education, using the wealth of on-line customised and personalised (AI based), content, planning, assessment and delivery materials and services becoming available. That may include the revenue streams from becoming local community hubs for life-long learning and leisure (including sporting and cultural).
Six point headline action plan
Change the "vision" from half the population leaving home to go to university to most of the population in flexible, modular life-long learning, at least half at graduate and post graduate-level.
Clarify ministerial, departmental and agency responsibilities and streamline the processes for consultation, funding, delivery and quality control currently spread across departments, agencies and quangoes.
Allow academically or professionally accredited education, training (including recruitment) and assessment to be offset against tax, whether or not relevant to current employment and allow employers to offset all professionally accredited training costs, including schools programmes, work experience, recruitment, assessment, pastoral care, supervision etc against the apprenticeship levy.
Encourage local skills partnerships which bring together Councils, LEPs, Employers large and small (public sector as well as private) to create skills incubators with access to international (not just national) programmes, materials and initiatives to enable residents and their children to acquire the skills of present and future
Encourage schools/libraries to become community lifelong learning hubs /skills incubators, hosting access/support for apprenticeships, homework and sports clubs, using the revenues to also improve education. DfE to work with one or most syndicates of Lloyd's underwriters to provide guidance and insurance cover for safe-guarding, health and safety, governor/trustee liability.
Create the world's largest education and training infrastructure utility by using contracts for public sector access and delivery to help bring together the Joint Academic Network (linking Universities and Colleges), the Grids for Learning (Providing Broadband to Schools) and the Open University.
Essential small print
• Allow expedited student debt repayment by individual or employer.
• Reintroduce state, local government and employer funded scholarships linked to future employment (for e.g. doctors, nurses, teachers, engineers) with a choice between full-time and degree-linked apprenticeships
• Remove funding council obstacles to Universities earning more from industry-driven degree-linked apprenticeships and research programme and acting as hubs for networked lifelong learning programmes
• Apply industry-strength market research and simulation techniques to all education and training policy initiatives to help assess the relevance of the objectives and likelihood of success.
• Agree and publicise employer-driven processes (involving reputable professional bodies and trade associations) for recognising materials, courses, qualifications, certifications and registers for inclusion in publicly funded programmes.
• Support cross-boundary cooperation to address existing gaps and meet new needs as they emerge. Many of the skills of the future are global and will be accredited internationally. Brexit makes it critical that UK employers and training providers help set global, not just EU, standards.
• Central government should train its own staff in the skills they may need at all levels (from end-user through technical and professional to senior responsible owner).
• Use the Public Service (Social Value) Act to require those bidding for publicly funded contracts (including outsourcing, "strategic" partnerships, infrastructure construction etc.) to employ at least 10% accredited trainees and/or apprentices.
Use any opportunities at hustings or elsewhere to try to extract pledges to covering those points above with which you agree.
---
November 24, 2019 1:46 PM
Broadband
,
Conservative
,
fibre
,
Labour
,
manifesto
Unrealistic targets versus re-creating the BT Monopoly?  
Boris Johnson set the pace for the current Broadband debate back in June . His promised to pull full fibre roll-out forward to 2025 was thought by many to be too ambitious . Industry leaders responded with an open letter on what Government must do to enable them to deliver.
Jeremy Corby then promised to make broadband free but not until 2030, using a renationalised Openreach, part paid for by taxes on Amazon, Facebook, Google etc. The headline reaction was more spectacular than that to the challenges of meeting Johnson's 2025 target.
The LibDems promised a number of actions but not targets or fibre.  Neither Brexit Party nor Greens have said much although Plaid Cymru has promised full-fibre by 2025 as part of its Green Revolution . Plaid also says neither the English nor BT can be trusted with Welsh Broadband. It had previously gone into more detail with a three point plan.   Meanwhile the SNP has yet to sign off its superfast contracts.
Broadband roll-out is a journey which determines our future opportunities. Whose map, if any, do you trust.
The arguments about how the critical communications infrastructure of the future should be delivered are complicated by a claim that BT would have rolled full fibre across the UK in the 1990s but for Mrs Thatcher's insistence on competition from the cable companies.  Whether that delayed or expedited investment is a matter for debate. It did mean we have a greater variety of network technologies, topologies and routings. That is healthy if you believe that smart infrastructures  need diversity for security and resilience. It is unhealthy if you believe the world took a wrong turning when the Internet overtook the orderly, ITU-planned, world of X25.
But we cannot progress very far unless and until we address the network construction skills problems (quality as well as quantity that threaten to derail network construction and maintenance as they did for Cable TV in the 1990s.
Also critical is the need to put full-fibre networks into the context of the local and national infrastructures (including ubiquitous fixed and mobile wireless) for smart cities, green technologies and economic competitiveness and survival. No one size fits all needs. Every smart community (let alone City) will probably need at least one Internet Exchange to handle local inter-operability. London alone will probably need more Internet Exchanges than BT currently has "telephone" exchanges. [Note that LINX is itself helping lead the "devolution" to local exchanges].
Getting there from here is an evolutionary journey.
Hopefully the fibre "pipes" being installed today will have lifetimes comparable with the copper "pipes" they replace. The switches will not. Their upgrade cycles will be more akin to those of computer systems. Keeping them in sync will be equally complex. Hence "catastrophic" network failures with whole towns running slow, or going off air, sometimes for days on end,  when upgrades to routers/switches go wrong.
Do you want fast or free? Would you trust a monopoly, nationalised BT to deliver?   
Half of all  Conservative Policy Forum groups, the parties main consultation arm, put fibre broadband top when asked what they most wanted to see after Brexit, next came investment in skills, with a focus on high level apprenticeships. Hence Boris Johnson's inclusion of a 2025 target in his first statement on post Brexit priorities.
Hence also the mixed reception when Jeremy Corbyn slipped the target to 2030, made it free and tied it to renationalising BT.
Free broadband is understandably popular It has support from 2/3rd of voters . But not if it comes courtesy of a renationalised monopoly BT. Here voters are split almost exactly three ways – for, against and don't know. Less than a third believe BT knows best and that Mrs Thatcher made a mistake when she refused to reinstate the BT monopoly in 1990 (Instead she wanted it to compete with the Cable Companies to bring "full motion video to every home by 2002").
A similar proportion, just under a third) remembers that price and quality of service only began to improve when BT was forced to compete. Like the CBI, INCA and Tech UK they fear that renationalisation will result in 5 – 10 years of delay and £tens of billions of avoidable cost. Some also think of the millions of jobs and £hundreds of billions of lost tax revenues as the UK falls further behind its overseas competitors at a time when it was just beginning to catch up.
But more than a third do not know who to believe.
That confusion is not helped by misunderstandings as to how to we got to where we are today.
The Consensus that fibre was the future goes back to before the 1979 Election
The 1980s did not see  Labour politicians calling for fibre broadband in the face of opposition from a backwards thinking Tory Government.
There was an emerging all-party consensus during the run-up to the 1979 election, that fibre optic was the way forward. I was on both the TUC Policy study for the Callaghan Government and the studies for Sir Keith Joseph.  One of Mrs Thatcher's speechwriters helped edit my paper, "Cashing in on the Chips". The 1979 election came earlier than expected. Instead of being used as an advance discussion document it was published by Conservative Political Centre immediately after the election in March 1979, with double the normal print run.  It quickly sold out and had to be reprinted.
A key recommendation was "to re-equip the UK telecommunications network … Crash conversion of the switching system to digital … and installation of broadband transmission – similar to the North Sea gas conversion programme of the last decade".
The recommendations were favourably reviewed on all sides, including by my Trades Union (ASTMS) and those involved in the TUC study – because I did not mention privatisation. I also avoided technobabble so the paper was covered in the Today Programme and I appeared on the Jimmy Young Programme. I was very nervous and totally unprepared. It was all too the good. My main memory is how he soothed my nerves as each record played, before milking me again to explain the next topic in terms his listeners could understand. He had not only read the paper, he fully understood the implications and wanted his listeners to do so as well. I should perhaps add that the paper also called for a micro in every school by 1982: the programme which kick-started the UK lead in educational technology.
The 1980s debate was on Privatisation and how to make a reality of Competition – not technology
Subsequently, in the early 1980s, there was consensus on the need for "liberalisation" (alias competition).  There was even consensus on the need for some form of competitive duopoly between the telecoms operations of the Post Office and of Cable and Wireless. They had different unions and different approaches towards meeting the needs of business customers for world class international communications.  The political difference was on privatisation of the telecoms operations of the Post Office.
Telecoms did not feature in the 1983 election. There was only one question in the entire campaign. I was point man IT policy and had a single call – from Sir Geoffrey Howe. He had an interesting question from a techie in his own constituency. I cannot remember what it was. I do, however, remember that we agreed a polite non-answer rather than raise the need for a policy response.
By the time of Peter Cochrane's proposal for BT to move from piecemeal upgrades to a complete network overhaul the Government target was to have at least two operators providing "broadcast quality video" to every home by 2002 with radio (fixed, mobile, terrestrial and/or satellite) providing a third dimension of competition/resilience.  No wonder his proposal to recreate the BT monopoly got short shrift.  He was also seeking funding for BT to manufacture in competition with STC (fibre optic technology was invented at STL Harlow) and GEC (the world leader on optical switching technology).
The failure of competition in the 1990s
The Cable Companies failed to provide the expected competition for the same reason that BT could not fund its investment programme from its own cash flow. Treasury had withdrawn the 100% capital allowances that helped turn round the economy after the stagflation of the 1970s. In consequence the market was left to US and Canadian investors who could write off their investment against tax. The franchises were also too small for viability and a series of take-overs and mergers followed. Then the shortage of competent construction workers led to the break-up and poor reinstatement of road surfaces and pavements as cables (some coax, some fibre) were laid to serve each house in the area. That plus the death of trees whose roots had been damaged led to mass complaints and delays in planning permission.
By the time of the 1997 election the Cable companies were all but bankrupt and the idea of local loop unbundling was in play as the only way of providing competition to BT. It was particularly attractive to Labour Policy advisors who feared that Rupert Murdoch would snap up the Cable Companies as he had done with Satellite TV.
But investment in fibre backbones was roaring ahead 
Meanwhile BT's investment in fibre had gone ahead. BT issued new shares from 1991 – 94 at ever increasing price as it accelerated the pace of investment to be able to provide broadcast quality video to the home 2002. Before Y2K BT had fibre to within a mile of over 80% of UK homes. After Y2K its investment programme accelerated again. BT did not do more rights issues. Instead it borrowed to fund fibre to the cabinet. By the time Ofcom was created BT's investment programme was at running full spend. Meanwhile NTL was in Chapter 11 and the Telewest Shareholders had taken a 98.5% "haircut".
Then came the implementation of Local Loop Unbundling under Ofcom.
The collapse of UK fibre investment came after Local Loop Unbundling destroyed BT's investment case and share price and left its competitors with no imperative.
LLU was followed predictably and inevitably by the regulation induced collapse of the BT share price – from a high of £15 to a low of under £1. My 2015 blog was drafted mainly to illustrate the effect of regulatory policy on investment at a time when Ofcom was doing a strategic review which assumed its impact was neutral.
The cost of LLU not, however, just the termination of BT plans for fibre to the premises. BT's spend on preventive maintenance was cut by 50%. Hence the need today to recruit and train thousands of engineers to test the safety of ducts and poles before its local networks are upgraded, let alone opened up for "physical infrastructure access". A decade ago this would have been a relatively simple exercise. Today, after a decade of decay, it is a major task.
We have to catch up with the rest of the world before crapband costs our economic future
Tech UK has said most of what needs to be said on the costings and practicalities of Labour's proposal. We also need to consider the impact of five to ten years delay on the rest of the economy. The UK will not only fail to leap frog its competitors with world class, resilient, mesh, infrastructures (hot standby over three or more networks for most businesses reliant on Internet access). It will fall further behind as they power ahead. Much of the UK, including most of the countryside, will remain reliant on legacy crapband (copper, rust and aluminium and other pollutants) for the next decade or more.
And skills is the critical point of leverage
We need to look much harder at what needs to be done to expedite investment in building the infrastructure – who-ever does so.
Here I would to go back to the 1979 election manifestos and what came afterwards. "Cashing in on the Chips" did not mention privatisation. I also paid my political levy. I was therefore in good odour with my Union (ASTMS). I was invited to contribute "New Technology – some points to discuss" to their journal. The context was the points they might wish to make in their new recruitment campaign. I will quote a few:
ASTMS should be endeavouring to block the recruitment of skilled staff in short supply until all internal staff, particularly the older ones with no promotion prospects, have been screened for aptitude …
Salary under training away from home should be treated as an educational grant (i.e. tax free) with expenses additional …
We must rebuild the Adult Vocational Education System at a local level. If the local authorities won't respond, then go to the government with specific parliamentary questions via our Union Sponsored MPs and concrete proposals
ASTMS is now part of Unite. I would commend these points to those now running the Union if they wish to expand their paying membership. [As a retired member I am an now inactive freebie].
Particularly network construction skills   
It is almost exactly a year since the round table which identified what needs to be done and by whom. I summarised the discussion and recommendations in a blog earlier this year   When I retired (for the fourth time) at Easter I handed over my work in this area (via the DPA Digital Infrastructure Skills Sub Group) to the Chief Executive of the Highways Electrical Association . His members build and maintain most of our fibre communications networks. They are already building and maintaining first generation 4/5G networks (e.g. for smart lighting and signalling). I know they are seeking to identify local authorities willing to expedite planning permission to enable local FE Colleges to run short courses (to existing UKAS accredited standards) in using modern construction equipment to build networks and reinstate roads/pavements afterwards. There is also a need to expedite planning permission for "pole parks" to train engineers for BT and others to tackle the backlog of overhead network maintenance.
This may look mundane but it is a critical point of leverage.
Once planning permission has been secured the full BT programme for opening/upgrading its training centres can move forward. Once planning permission has been secured others can start working with FE Colleges and Local skills programmes to give NEETs the skills to use modern construction equipment (and not just to built comms infrastructure). Until then, almost everything else is piss and wind, Those who think we can import the necessary skills should take another look. Even if this was politically acceptable, they would have to be assessed and/or retrained. It is quicker and cheaper to train our own – provided the facilities are created in advance.
---
November 14, 2019 12:27 PM
digital identity
,
ICANN
,
IETF
,
IPv6
,
ISOC
,
ITU
Since I posted this there have been many entries on an impassioned ISOC discussion thread. So far I draw three main conclusions:
Democratic accountability is alien to ISOC. It has long been structured as a top down organisation, living off the revenues from .org, , with multiple groups in which anything can be discussed, but no-one can organise a meaningful vote and absolute power resides with the trustees. I have therefore been wrong for over a decade in thinking it might ever evolve into a governance body.
 The deal has not yet been consummated and the identity of the investors and their forward plans are still unknown.
The way is open for the World Internet Conference and the ITU to establish a Government-led governance body unless and until the Western NGOs can enlist the support of the Internet Association for a credible alternative.
The Internet Society (ISOC) has sold the Public Interest Registry (which includes .Org) to a recently created Venture Capital firm in order to create an endowment fund. Ethos Capital was apparently created for the purpose of the acquisition with the domain name registered by an advisor to the World Internet Conference.  If so, this might be a means of helping ISOC to meet its charitable objectives in those areas where Internet usage is lowest, with Chinese co-operation. But that would raise more questions than it answers – not "just" whether the price of .org registrations will rise sharply. Over 20% of the world's population is now on-line. They face a rising tide of abuse and crime which threatens to curtail confidence in the brave new world which the new Internet Association is trying to promote. Co-operation with the Chinese rather than the current trade war, might well be to the benefit of all of us. But at what price? to whom? Or is this "merely" a "clever" way of taking the PIR out of play.
Whatever the answers this raises the question of the current/future roles of ISOC and of the Public Interest Registry.
Domain names are at the heart of both cybersecurity and surveillance
I paid $20 dollars to join the Internet Society (not to be confused with the new Internet Association) in 1995. I had been told that it was the best hope for the Governance body that the Internet would need if the Atlanta Olympics (the test bed for the "commercial" use of internet protocols), was a success. It was – save for one highly embarrassing problem with data loss. It took two days to rework the interface between the local high speed information feeds and those used by most Western media to also cope with the slow speed feeds then used by much of the rest of the world – who had not prepared and blamed the organisers. Everything else worked. Most importantly fraud (on the unprotected booking systems) was negligible. Criminals had not discovered the opportunities.
The members of the Internet Engineering Task Force, led by IBM, EDS and CISCO then released a $2 billion war chest to "re-engineer the Internet". It was told that they faced three main problems. Security, security and security.
They still do.
And the domain name system is at the heart of those problems. Just as it at the heart of the Internet.
Hence the critical role of the registries.
They are far more important the Governments and Regulators when it comes to creating a meaningful digital identity ecosystem.
The other point of leverage is the worlds international airports
Today the equivalent of the Atlanta Olympics is a major international airport – 24 by 7 all year round, no just a brief window every four years. All the world's identity and authorisation systems (passengers, local contractors, security staff, airline staff, maintenance staff air freight in transit, aerospace components etc. etc.) come together … or not.
The result is de facto real-time identity arbitrage, in ways which also expose why Government will always fail to produce identity policies that are of any value to most of us. They find it hard enough (and in the case of the UK impossible) to agree policies of use to their Armed Force, Education, Health, Justice, Law Enforcement,Tax and Welfare operations.
The sale appears to open up great opportunities … but for who?
The transition to IPV6 supposedly offered an opportunity to remove many vulnerabilities in the way the domain name system is used, perhaps tying addresses to items of hardware and wetware (human biometrics and DNA).
But if the registries, including those trusted internationally, are themselves in play, to be bought and sold, this opportunity evaporates. Government will feel the need to intervene.
If so, has the time come to merge the Internet Governance Forum and the World Internet Conference and for both to work with and through the ITU. Or are abuse,confusion, fragmentation, fraud, incoherence and impersonation a price worth paying to preserve dissidents from being hunted down by oppressive regimes?
For those concerned with Internet Governance and the protection of users, whether from dominant players, government agencies or organised (or disorganised) criminals, these questions seem to be a rather more important topic than Brexit (what that will mean in practice!).
Or am I massively over-reacting
I would love to be told that I am over-reacting and that ICANN and/or the IETF members have already thought through the consequences. Or it is correct that they have only just learned of the sale?  I look out of the window and have yet to see the pigs flying past so I suspect the lawyers have only just started to read their way in
---