Aug 2 2007 2:48PM GMT

Profile: Ivy Wigmore
Ok, we're still not seeing any personal jetpacks but the flying car has arrived. If we had a definition for it, I'd have to go in and change all the references from future to present tense. Because a company called Moller has — finally! — developed the Skycar.Here's Moller's definition of what they're calling a volantor (from "volare" — nothing to do with volunteering. No point in even calling to ask. I tried.):
vo – lan – tor (vo-lan'ter) n. A vertical takeoff and landing aircraft that is capable of flying in a quick, nimble, and agile manner. –intr. & tr.v. -tored, -toring, tors. To go or carry by volantor. [Lat. volare, to fly. Fr. volant, to move in a nimble and agile manner
It flies! Ooooh … and it's a sedan. Room for the kids and the picnic basket!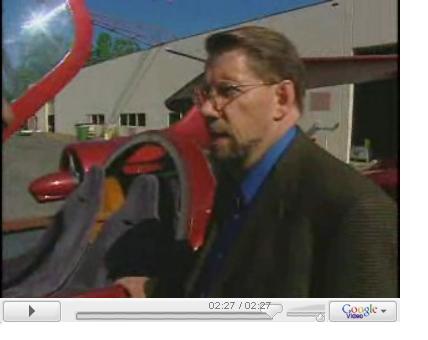 Sign up here! You can guarantee a spot between 25 and 100 on the delivery list for only $995,000 — yes, less than a million bucks! — assuming the FAA certifies by Dec. 2008.
I'm so excited! I'm gonna get a red one.
~ Ivy Wigmore