Mar 24 2008 6:24PM GMT

Profile: Ivy Wigmore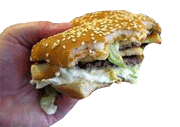 No more free nibbles! ICANN is doing away with the exemption for a twenty-five cent transaction cost on refunded domain names.
Which can add up when you register a bazillion domain names. Like spam, domain tasting has to be done in volume to be profitable.
According to Jay Westerdal, ICANN's act will end the practice within the year.
In his blog, CEO of GoDaddy.com, Bob Parsons wrote about the magnitude of the problem:
Ever wonder why it seems more and more difficult for you to get the domain name you want? Quite often it's because the domain name tasting and kiting industry is alive, well and running rampant. The practice of domain tasting and kiting continues to rage out-of-control. In February 2007, 55.1 million domain names were registered. Of those, 51.5 million were canceled and refunded just before the 5 day grace period expired and only 3.6 million domain names were actually kept. With the exception of just a few names, 93.5% of those names were registered simply to see how much advertising revenue – paid by big search firms like our "do no evil" friends at Google – will generate when they are associated with a one page Web site and related links.