---
June 5, 2007 9:39 AM
I've been using different online freemail ever since I left the comfort of my collegiate email account. Hotmail and Yahoo were the default options back in the mid-90s when I graduated and, for many years, despite the increasing spam, I stuck with them.
When .Mac was introduced in 2002, being a long–time Apple user, I jumped on that bandwagon. I have to admit, however, that even with Apple's update of the Web-based email client to a richer, AJAX-heavy interface, gmail is now my clear preference. The fact that it's free and has a much higher storage limit are almost besides the point; I can access gmail on the go and it doesn't constantly time out, not to mention the seamless integration of gchat with other gmail users.
It's quite possible, even likely, that Steve Jobs & Co. will update .Mac, including email, when the iPhone is released at the end of the month. I'll be keeping my eyes peeled. Recent reports of a dangerous hole in Google Desktop, along with the constant flow of spam and the malware occasionally associated with it, have kept me looking for better way to secure my online messaging, especially when I exchange email with someone who desires a digital signature or encrypted email.
Enter FireGPG. Thanks to popurls, which I love to use to get a snapshot of the Web's "hive mind" at any given time, I found this great Firefox extension that allows you to encrypt, decrypt, sign and verify your gmail. Just head over to firegpg.tuxfamily.org to download the extension. Of course, as the developers of FireGPG note, it's just a key management tool. If you're unfamiliar with PGP, you can review our definition for Pretty Good Privacy. GnuPG is quite similar to PGP, with the notable difference of being free sofware released under the GNU General Public License. GnuPG is managed by the GNU project, with complete and free implementation of the OpenPGP standard as defined by RFC2440. You can download GnuPG here.
Make sure to review Dmitri Popov's excellent post at Linux.com for more information, if you're interested in trying FireGPG out.
Enjoy your privacy!
June 4, 2007 9:12 AM
Today's discovery?  Actually, it's a RE-discovery. Run commands.
Somewhere between Windows 3.1 and XP, I stopped using Run commands. I think I began to associate them with troubleshooting.
The help desk guy asked me to "click Start/then Run," and a little shiver of fear ran up my spine.

When he asked me to type "regedit," I knew I was toast. Might as well hang up and order a new hard drive.
For those of you who've never used Run commands, click the Start button. In Windows XP, Run is right above Shut Down. If you're using Vista, you can call it up by using the keyboard shortcut Win + R.
The blue box that pops up when you click Start/Run, and the black and white box that pops up when you type "cmd" in the Run box, are two views of the same thing. The blue Run box just keeps people from going into a coma when they see the DOS prompt.
Run commands are very handy. You're not tinkering under the hood where you don't belong.  Microsoft WANTS you to use them.
They even put a friendly little message on the window: "Type the name of a program, folder, document, or Internet resource, and Windows will open it for you."
It's like there's a butler ready and waiting.
Try clicking "start/Run" and then typing in c-a-l-c.
Isn't that easier than hunting through your desk trying find a calculator when you're on the phone? Sure you can find it through the program menu, but having Windows deliver it right to you is a lot easier, isn't it?
How about typing n-o-t-e-p-a-d ? There you go!
Here's a few more everyday Run command shortcuts for you to try:
winword    – launches Word
powerpnt  – launches PowerPoint
excel          – launches Excel
control       – opens control panel
explore      – open Windows Explorer
…               – opens My Computer
spider       – opens solitaire
winver       – tells you what version of Windows you're running
Welcome back Run!  We've got a cheatsheet with over 100 things Run can do for you.
---
May 30, 2007 3:43 PM
Scientists at the University of Calgary have created what they're calling a 4-D human atlas, dubbed CAVEman for the virtual reality room he resides in, AKA the "research holodeck."
CAVEman is an model of a human body consisting of over 3,000 anatomically correct, catalogued body parts. The interactive, object-oriented model is projected from three sides and the floor of the CAVE, in which it appears to float.
The user can rotate the figure in all directions and magnify or zoom in or out on any area. Created at the University of Calgary in Alberta, Canada, CAVEman will be used to study surgical techniques, human development, disease and treatment.
4-D includes the three spatial dimensions plus time which allows researchers to observe the progression of a disease or the effects of a treatment over a period of time.
The University of Calgary's CAVE pages provide more information and interactive demos.
---
May 29, 2007 3:31 PM
Every now and then, I'm lucky enough to meet one of our readers in person, outside of comment sections, forums, email, IM or other virtual interactions.
It's always a pleasure to get such direct feedback. When I asked what she liked (and didn't like) about this blog, she mentioned that she appreciated past posts about free online education resources. (Just click on our learning tag to see them all to date.)
A simple search for other similar resources turns up many other hits, of course, notably for OER. OER stands for "Open Education Resources," an effort to create a free, globally accessible commons for educational materials. In a spirit much like that of Professor Lessig's Creative Commons, UNESCO's 2002 initiative encourages educators to publish learning content and the tools to create that content online, free of intellectual property considerations. You can learn more at the Open Education Conference's Web site, if you're interested in the movement.
As Wendy Boswell details in Technophilia, her typically brilliant column on Lifehacker, such free resources easily available online — if you know where to look. Wendy ends with where I'd begin, however, by suggesting using Google to uncover different kinds of learning content.
As Wendy points out, simply by using the right keywords, you can unearth course syllabi (insert your own subject), lectures, tutorials, notes, podcasts and online books , all through the magic of the Google search field.
When you're done Googling, the Feds may be able to provide some help: Check out free.ed.gov for an index of different subject areas. The National Education Association also has a page full of free course materials for teachers and students.
Still want more?
FreebiesList.com has a long list of free educational resources.
Finally, in the spirit of the OER, the OpenCourseWare Consortium provides, according to their Web site, "free and open digital publication of high quality educational materials, organized as courses. The OpenCourseWare Consortium is a collaboration of more than 100 higher education institutions and associated organizations from around the world creating a broad and deep body of open educational content using a shared model."
Did we miss any of your favorite resources? Let us know in the comments!
What new thing did you learn today?
[Image credit: MasterNewMedia.org]
---
May 28, 2007 1:43 PM
 Mike Musgrove set off a blogswarm last week with an article called "E-Mail Reply to All: 'Leave Me Alone'."  
 The buzz is about email bankruptcy.  What is email bankruptcy? Mike Musgrove defines it as "swearing off e-mail entirely or, more commonly, deleting all old messages and starting fresh." 
MIT Professor Sherry Turkle has been credited with inventing the term.  She talked about declaring email bankruptcy in this 2002 interview with NY Times columnist Costance Rosenblum. She also called it a "fantasy."
But then along came venture capitalist Fred Wilson — who went ahead and actually did it.  Yay Fred!
Fred Wilson is the managing partner of two venture capital firms, Flatiron Partners and Union Square Ventures. (Hint: You've heard of Feedburner? How about del.icio.us?)
Pretty clever that a VC would title his blog post "Declaring bankruptcy."  
"I am so far behind on email that I am declaring bankruptcy.
If you've sent me an email (and you aren't my wife, partner, or colleague), you might want to send it again.
I am starting over."
Pretty clever of Mike Musgrove to get the grandfather of the Internet, David Farber, to go on record saying that poor Fred should get out of the technology field.
"For a venture capitalist to say something like this — he should get out of the technology field."
For the record, I'm in favor of the concept behind email bankruptcy.  Also for the record, I don't think their quarrel has anything to do with email.
The real argument is about words and organizational style. 
There are some folks who live to color code. They have Outlook rules and folders within folders. They like structure and order and will do everything they can to control the contents of their inbox.
Then there are folks who like the junk drawer approach. They never sort their mail.  They like to see what's coming in and they want it all in one place. To these folks, inboxes — like all junk drawers — need to be cleaned out periodically.
Both organizational styles are valid.  It's sort of like left-brain / right-brain thinking.  Remember the ant and grasshopper? One isn't better than the other, they're just different.  Same with communication technology. Telephone, snail mail, IM, email…they all have their uses.  So it's not the technology we're really talking about, it's what's socially acceptable for how a person choses to manage the technology.
Some people think email = priority.  In their minds, every incoming message has an exclamation point. They will eagerly drop whatever they're working on to offer a quick reply. Other people prioritize thier time differently. They see email as a daily chore.  Ok. I get that part. Different strokes for different folks.
So what's all the fuss?
The word "bankruptcy." 
Dr. Turkle used the word bankruptcy to describe "starting over." Unfortunately the word also means "utter ruin and failure."  It implies the person is incompetent and a loser. Pretty harsh condemnation for just having a different organizational style.
So let's change the words.  Do-over is so much friendlier.
---
Our readers are good at 
inventing new words
. What should we call it when you delete all your old email messages and start fresh? 
---
May 24, 2007 9:19 AM
Seriously. One of the top articles on Lifehack.org this month is 10 simple ways to save yourself from messing up your life. Here's an excerpt:
Don't worry about about your personality. You don't really have one.
Personality, like ego, is a concept invented by your mind. It doesn't exist in the real world. Personality is a word for the general impression that you give through your words and actions. If your personality isn't likeable today, don't worry. You can always change it, so long as you allow yourself to do so. What fixes someone's personality in one place is a determined effort on their part—usually through continually telling themselves they're this or that kind of person and acting on what they say. If you don't like the way you are, make yourself different. You're the only person who's standing in your way.
The article's by Adrian Savage, who blogs on Slow Leadership.
Another helpful post is Leo Babauta's Wikify Your Life: How to Organize Everything, a hands-on practical explanation of how to keep track of just about every component of your life from within your own personal wiki. Babauta, of zen habits, has more good stuff on offer. From the site:
Babauta blogs regularly about achieving goals and becoming productive through daily habits on Zen Habits. Read his articles on 10 Ways to Reduce Your Work Week, Zen To Done (ZTD), the Top 50 Productivity Blogs, doubling your productivity, keeping your inbox empty, becoming an early riser, and the Top 20 Motivation Hacks.
Oh, I just spotted How to Become a Creative Genius by Kim Roach of The Optimized Life. Ok, I've got to go read now. The next time you see me, I'm bound to be new and improved.     ~ Ivy Wigmore
---
May 20, 2007 9:56 PM

Last week Google researchers Niels Provos, Dean McNamee, Panayiotis Mavrommatis, Ke Wang and Nagendra Modadugu released a report called "The Ghost In The Browser: Analysis of Web-based Malware."
The report concludes that infected Web sites are responsible for spreading most of the world's malware. Unlike the old days when a user had to open an e-mail attachment to become infected, today he doesn't have to do anything but visit the wrong Web site. The attack is quick, it's silent and it can turn your hard drive into toast. I ought to know — this winter I fried two hard disk drives working with 3rd-party open source video codecs.
How much do you know about Web-based malware? Take my quiz and find out.
1. Google has determined that 10% of today's Web sites are dangerous. True or false?
Answer
2. In Web-based malware distribution, the primary goal of the attacker is to insert a small piece of HTML in a Web page. True or false?
Answer
3. Worms are the most efficient way to deliver malware over the Internet. True or false?
Answer
4. When a user is out on the Internet, the most efficient way for an attacker to gain control of his computer is through his browser. True or false?
Answer
5. In order for an attacker to compromise a Web site and gain control of a visitor's computer, a human being has to be duped into clicking on a specific link. True or false?
Answer
6. Attackers use video sharing sites to compromise computers that would not ordinarily be vulnerable. True or false?
Answer
7. Web-based malware is essentially a home user problem. True or false?
Answer
8. Web 2.0 has made spreading malware easier. True or false?
Answer
9. Web site advertisements, although often annoying, are not efficient for spreading adware or other malware programs. True or false?
Answer
10. In banking, trojans are the malware of choice. True or false?
Answer
How'd you do on the quiz? Drop me a comment and let me know! – Margaret Rouse
---
May 16, 2007 5:43 PM
The other day I had one of those lightbulb moments. I'd been working for several hours and had just come across an exciting idea. The kind of idea that makes me leap from my office chair and run downstairs to tell my husband… Except that, well, although my brain sent the leap instruction, my body interpreted "leap" as "slowly and creakily transfer weight to feet and gradually straighten knees, hips, etc. until relatively vertical position is reached. Clutch lower back. Groan."
The inescapable conclusion? As an editor "of a certain age," I can no longer expect to be able to hunker down at the computer in one position for hours and also expect to be able to change that position quickly. And if I don't want to be RSI poster girl, I'd better do something.
Workrave to the rescue! It might just save me from myself. It's a nifty little program that pops up alerts at user-defined intervals, reminding you to stretch, take a break or *gasp* step away from the computer. There's a handy illustrated exercise demo for eyes, hands, shoulders and all those other bodily features that tend to suffer at the computer. In between significant breaks, Workrave mandates micropauses, during which you're ordered to stare into space. Ahhhh! Seconds of pure zen bliss…
---
May 14, 2007 2:14 PM
Last week, as I caught up on my backlog of podcasts, I heard a song on net@nite that Amber and Leo were laughing — hard — over. The tune was "Codemonkey" and a fan had posted a video to go along with it on YouTube. [Watch that version here.]
In fact, it turns out that there were a lot of user-created videos built around the song.
I watched several, thoroughly enjoying the catchy tune with a techie humor twist. Here are my favorites, in no particular order:
Little did I know that yesterday's Sunday New York Times Magazine would feature an article, Sex, Drugs and Updating Your Blog, by Clive Thompson, that would provide both a backstory for Codemonkey! The piece delves into the daily life of the musician (Jonathan Coulton) that wrote the song and explores at length the changing face of music, artistic expression and artists' control over their work.
There's a great video exploring how Codemonkey became a viral hit at nytimes.com as well.
Jonathan quit his job as a computer programmer 21 months ago to become a full-time singer and songwriter. Ten years ago, that might seem, on the face of it, either very ambitious, wildly inadvised (as the .com boom ramped up) and touchingly naive. Maybe all of those things. Whatever concerns he (or his wife) may have had, his discipline and passion, along with considerable talent and energy, have turned him into one of new media's successes. Every week, he writes a new song, which he then publishes and markets online. In the process, he's built a widespread fanbase and a reasonable income as an independent artist.
Not everyone can pull this off, of course. Just read the Wall Street Journal's Tech section's cover story today,"How to be a Star in a YouTube World." It's a great piece that drives home both the shift in the media landscape and the challenge in getting your voice heard in the increasingly-frenetic mix of artists on MySpace on YouTube. Thousands vloggers, podcasters and aspiring artists like Jonathan are all using a combination of these platforms to create, syndicate and, increasingly, monetize content. It's not easy, but for those who have the time and talent, like Ask A Ninja, LonelyGirl15 or Rocketboom, it can work. It's important to note the amount of writing, production, editing and marketing that is necessary for that success: the Ninjas, for instance, can take up to 18 hours for each 3-minute short.
Can the Web can allow more funny, creative artists like Jonathan to make a living? What do you think? Do you buy the premise of the articles?
And which version of the Codemonkey video is your favorite?
---
May 11, 2007 1:42 PM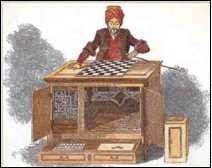 You have to hand it to Jeff Bezos. He's probably one of the most enthusiastic people on the face of the planet. When he speaks at a conference, you can almost feel the energy in the air. Jeff Bezos is one of the good guys. He has his pulse on big business and the lowly end user. He's worried about planet Earth and all those Amazon boxes sitting in your basement. He's watching out for businesses of all sizes, making sure they have access to the storage and servers they need, even putting them in a cloud for easy access.
What else do we find in a cloud? Angels.
An angel is not only a benevolent spirtual being who watches out for people, an angel is financial lingo for someone incredibly rich who's willing to invest significant dollars in a startup that might go nowhere. Jeff Bezos is a very sought-after angel. (Ironically, one of the ventures he's gotten the most press about is a scheme for putting tourists in space.)
I saw Bezos give a keynote at MIT last Fall and he devoted a big part of his talk to Amazon Mechanical Turk. He sure was enthusiastic, but I left the conference thinking "What is he really up to?"
Bezos describes Amazon Mechanical Turk as an "artificial artificial intelligence program." Mechanical Turk gets its name from an 18th century chess-playing marvel that toured Europe and played against luminaries of the day, including Napoleon and Ben Franklin. Before each performance, the audience was allowed to inspect Mechanical Turk to view and marvel at its many functioning gears and levers — but like all good magic, the Turk was an illusion. A real person manipulated the Turk. A real person played the chess game, hiding in a secret compartment behind the gears and levers.
The official pitch is that Amazon Mechanical Turk is a web service API that allowes developers to integrate human intelligence into remote procedure calls. The application sends a request, a network of humans getting paid by the task fill the request, the service returns a result. Pretty simple.
Here's what Amazon has to say:
For software developers, the Amazon Mechanical Turk web service solves the problem of building applications that until now have not worked well because they lack human intelligence. Humans are much more effective than computers at solving some types of problems, like finding specific objects in pictures, evaluating beauty, or translating text. The Amazon Mechanical Turk web service gives developers a programmable interface to a network of humans to solve these kinds of problems and incorporate this human intelligence into their applications.

For businesses and entrepreneurs who want tasks completed, the Amazon Mechanical Turk web service solves the problem of getting work done in a cost-effective manner by people who have the skill to do the work. The service provides access to a vast network of human intelligence with the efficiencies and cost-effectiveness of computers. Oftentimes, the cost of establishing a network of skilled people to do the work outweighs the value of completing it. By turning the fixed costs into variable costs that scale with business needs, the Amazon Mechanical Turk web service eliminates this barrier and allows work to be completed that before was not economical.

For people who want to earn money in their spare time, the Amazon Mechanical Turk web site solves the problem of finding work that they can do wherever and whenever they want.
Forgive me for doubting Jeff Bezos' altruism. Why was he building and promoting Mechanical Turk?
In his keynote, Bezos was vague. His best example of how Turk was being used was when he described a company that used Turk's human resources for transcribing podcasts. Ehhhhhh….don't we have software that can do that?
When I got home, I signed up to work for Mechanical Turk and sure enough — there was a task you could sign up for were you transcribed podcasts. There was also a task where a guy was looking for people to write trivia questions, and a guy who was looking for people to write blog posts. After six hours of work on a Saturday night, I made exactly $3.20.
Ok…WHAT IS THIS THING REALLY FOR?
I tried to get a Turk developer to agree to be interviewed on video about Mechanical Turk, but Amazon's PR rep politely said "no."
Then yesterday, I got my first e-mail from Mechanical Turk. There was a list of tasks (called HITS) and in that list was the answer to my question. I think.
"Powerset — Evaluate the relevance of search results for Powerset. To complete these HITs, indicate how relevant is a set of results for a given search. "
Did Bezos build Mechanical Turk for Powerset, the secretive search startup backed by other A-list angel investors? Powerset is supposed to use natural language, the holy grail for enterprise search. And Bezos is rumored to be backing Powerset.
All the puzzle pieces fit. In December, Amazon shelled out the entire second round of funding for Wikia (amount undisclosed). Same month, Wikipedia founder Jimmy Wales toured the media circuit talking up a new project for Wikia — to build a community-driven "Google-killer" search engine.
I just can't see them wasting their time, energy and money on another consumer search engine. But I could understand all energy being devoted towards enteprise search. And where would the community that Wales has been talking about come from? Could a big part of it be Mechanical Turk?
Is the secret ingredient of Powerset — and the key to enterprise search — going to be artificial artificial intelligence?
---
Thanks to Sophie G. for sending me this
article by Don Dodger
. Also check out "
Enterprise Search — Tough Stuff!
" and
Greg Linden's blog
.
---