May 11 2007 1:42PM GMT

Profile: Margaret Rouse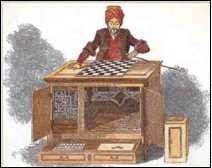 You have to hand it to Jeff Bezos. He's probably one of the most enthusiastic people on the face of the planet. When he speaks at a conference, you can almost feel the energy in the air. Jeff Bezos is one of the good guys. He has his pulse on big business and the lowly end user. He's worried about planet Earth and all those Amazon boxes sitting in your basement. He's watching out for businesses of all sizes, making sure they have access to the storage and servers they need, even putting them in a cloud for easy access.
What else do we find in a cloud? Angels.
An angel is not only a benevolent spirtual being who watches out for people, an angel is financial lingo for someone incredibly rich who's willing to invest significant dollars in a startup that might go nowhere. Jeff Bezos is a very sought-after angel. (Ironically, one of the ventures he's gotten the most press about is a scheme for putting tourists in space.)
I saw Bezos give a keynote at MIT last Fall and he devoted a big part of his talk to Amazon Mechanical Turk. He sure was enthusiastic, but I left the conference thinking "What is he really up to?"
Bezos describes Amazon Mechanical Turk as an "artificial artificial intelligence program." Mechanical Turk gets its name from an 18th century chess-playing marvel that toured Europe and played against luminaries of the day, including Napoleon and Ben Franklin. Before each performance, the audience was allowed to inspect Mechanical Turk to view and marvel at its many functioning gears and levers — but like all good magic, the Turk was an illusion. A real person manipulated the Turk. A real person played the chess game, hiding in a secret compartment behind the gears and levers.
The official pitch is that Amazon Mechanical Turk is a web service API that allowes developers to integrate human intelligence into remote procedure calls. The application sends a request, a network of humans getting paid by the task fill the request, the service returns a result. Pretty simple.
Here's what Amazon has to say:
For software developers, the Amazon Mechanical Turk web service solves the problem of building applications that until now have not worked well because they lack human intelligence. Humans are much more effective than computers at solving some types of problems, like finding specific objects in pictures, evaluating beauty, or translating text. The Amazon Mechanical Turk web service gives developers a programmable interface to a network of humans to solve these kinds of problems and incorporate this human intelligence into their applications.

For businesses and entrepreneurs who want tasks completed, the Amazon Mechanical Turk web service solves the problem of getting work done in a cost-effective manner by people who have the skill to do the work. The service provides access to a vast network of human intelligence with the efficiencies and cost-effectiveness of computers. Oftentimes, the cost of establishing a network of skilled people to do the work outweighs the value of completing it. By turning the fixed costs into variable costs that scale with business needs, the Amazon Mechanical Turk web service eliminates this barrier and allows work to be completed that before was not economical.

For people who want to earn money in their spare time, the Amazon Mechanical Turk web site solves the problem of finding work that they can do wherever and whenever they want.
Forgive me for doubting Jeff Bezos' altruism. Why was he building and promoting Mechanical Turk?
In his keynote, Bezos was vague. His best example of how Turk was being used was when he described a company that used Turk's human resources for transcribing podcasts. Ehhhhhh….don't we have software that can do that?
When I got home, I signed up to work for Mechanical Turk and sure enough — there was a task you could sign up for were you transcribed podcasts. There was also a task where a guy was looking for people to write trivia questions, and a guy who was looking for people to write blog posts. After six hours of work on a Saturday night, I made exactly $3.20.
Ok…WHAT IS THIS THING REALLY FOR?
I tried to get a Turk developer to agree to be interviewed on video about Mechanical Turk, but Amazon's PR rep politely said "no."
Then yesterday, I got my first e-mail from Mechanical Turk. There was a list of tasks (called HITS) and in that list was the answer to my question. I think.
"Powerset — Evaluate the relevance of search results for Powerset. To complete these HITs, indicate how relevant is a set of results for a given search. "
Did Bezos build Mechanical Turk for Powerset, the secretive search startup backed by other A-list angel investors? Powerset is supposed to use natural language, the holy grail for enterprise search. And Bezos is rumored to be backing Powerset.
All the puzzle pieces fit. In December, Amazon shelled out the entire second round of funding for Wikia (amount undisclosed). Same month, Wikipedia founder Jimmy Wales toured the media circuit talking up a new project for Wikia — to build a community-driven "Google-killer" search engine.
I just can't see them wasting their time, energy and money on another consumer search engine. But I could understand all energy being devoted towards enteprise search. And where would the community that Wales has been talking about come from? Could a big part of it be Mechanical Turk?
Is the secret ingredient of Powerset — and the key to enterprise search — going to be artificial artificial intelligence?
---
Thanks to Sophie G. for sending me this
article by Don Dodger
. Also check out "
Enterprise Search — Tough Stuff!
" and
Greg Linden's blog
.