Aug 15 2007 2:13PM GMT

Profile: Ivy Wigmore
If you wish to make an apple pie from scratch, you must first invent the universe. ~ Carl Sagan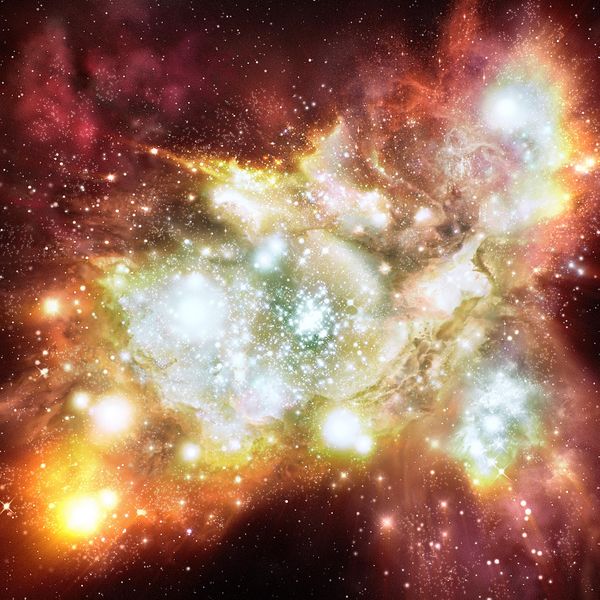 (Public domain image created by NASA and the European Space Agency. Hubble material is copyright-free and may be freely used on the condition that NASA and ESA are credited as the source of the material.)
Oh, I love Carl Sagan! And I think Sagan might have really liked Galaxiki, a wiki site created by Jos Kirps where users collaborate to edit a fictional galaxy. You can edit for free or — if you want to play God — you can lay down a little local currency ($12 USD) and become Creator of your own solar system.
Here's part of Kirps' description of Galaxiki:
Millions of stars, planets, moons, pulsars and black holes can be explored using an intuitive 2D map. The site software manages most of the physical properties and behaviours of the solar systems, from orbits to the chemical composition of planetary atmospheres. Some planets offer conditions that may allow life – the idea behind Galaxiki is that community members can create fictional life forms and write about their histories on their planets. The ease of use attracts all kinds of users, so that the target audience is not limited to science fiction and astronomy addicts.

The Galaxiki physics allow taveling faster than light, and journeys between solar systems become possible within a reasonable timeframe for advanced fictive civilisations. This also means that different civilisations may meet each other at different time points, the challenge for advanced users will be to keep the global history of all civilisations in the galaxy consistent. Galaxiki is both fun and challenging, for individuals and for the community. It's like dreams becoming true, and you're part of it – I think that's what makes it so attractive.
Meanwhile, back in this world, I'm not likely to be baking an apple pie any time soon. But I just might invent at least a tiny part of a universe…
~ Ivy Wigmore