Aug 13 2007 5:54AM GMT

Profile: Ivy Wigmore
It's not quite perpetual motion — but it might be the next best thing. Dr. Steve Beeby and a team of researchers at the School of Electronics & Computer Science (ECS) at Southampton University in the UK have developed a kinetic energy generator that harnesses the energy of environmental vibrations and movement. When you think about it, Elvis was right: There's a whole lotta shakin' going on. And the scientists working on the VIBES (Vibration Energy Scavenging) project want to put all that energy generated to good use.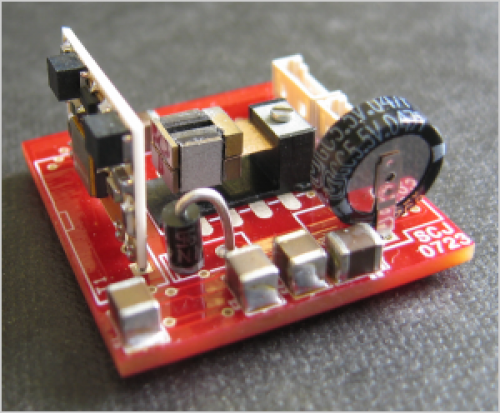 Actual size: less than 1 cubic centimeter
Although the generator is not the first of its kind, it's said to be 10 times more powerful than any previous implementation. The technology, which has an industrial background, is being adapted for use with pacemakers. In this application, the beat of a person's heart could power their pacemaker, which would mean that they would no longer require surgery to replace the batteries.
Here's Beeby's explanation (quoted in IndiaTimes Infotech):
"There is a big drive towards using wireless devices, but one of the challenges in supplying power to these devices is that batteries have a finite supply that needs to be replaced. We have a spin-out company that is now looking at powering pacemakers from the movement of the heart.
"As the power consumption of electronic devices continues to fall, the opportunity to use these devices to power them becomes more apparent. The potential is there for devices like mobile phones and MP3 players being at least augmented by vibration generators. There is quite a lot of energy available on a human such as the impact of a heel on the floor which could also be used."
When you think about it, there's no end of vibrational energy being generated all day every day. The VIBES team and other researchers are also exploring the potential of vibrations from roads and bridges. ~ Ivy Wigmore